For the past 40 years, the influential Dallas chapter of Commercial Real Estate Women has joined its national organization to address topics such as income parity and gender bias in the male-dominated industry. CREW has helped effect meaningful change through its groundbreaking research and by bringing some of the biggest commercial real estate firms into the conversation.
Now, as it looks to the future, the group is discussing how a blended voice of both men and women will fit into the dialogue. Younger professionals are leading the way.
"They don't look at men and women differently—to them, it doesn't matter," says Michele Wheeler, CREW board member and president of JacksonShaw. "They are so much more inclusive and do not put people in defined roles. They want to break that silo mentality. It is sometimes hard, generationally, but at the same time, it is refreshing."
In the early 1980s, when CREW began with a handful of women in commercial real estate meeting over lunch at La Madeleine to network, such ideals were blurred, at best. Things had not changed much a decade later when Beth Lambert got into the industry. Back then, being the only woman in the room meant being asked to fill coffee cups and make photocopies, says Lambert, now executive managing director of Cushman & Wakefield's debt and structured finance group. "It was different back then; I forget how far we've come," she says.
In CREW's latest five-year benchmark study, released in 2015, findings indicate that women in the industry have achieved equal or close-to-equal standing in many aspects. However, consistent with the two previous studies, concerns remain, particularly in gender income gaps and the low numbers of women in C-Suite positions.
In 2015, the median total annual compensation, including bonuses and profit-sharing, was $150,000 for men in commercial real estate and $115,000 for women. This income gap of 23.3 percent demonstrates that there's much room for improvement in achieving gender wage parity in North America, the report stated. And a 2019 white paper found the CRE industry was still slow to fully catch on to the advantages of having more women in senior leadership positions.
So, why is an organization with more than 350 local members—many of whom played integral roles in some of the region's most notable projects and deals—questioning whether men should have a seat at their table?
Power of Different Perspectives
The answer is easy; it all comes down to inclusion, says Diane Butler, CEO of Butler Advisers. "We want to be included, so why are we excluding men?" she says. After all, isn't that how the next boundary-pushing generation views things? And, more than that, it's a smart way to do business, leaders say.
"In our global society and our changing atmosphere, where we're so connected to each other, smarter companies have realized that you needed to have different and varied perspectives, and it isn't just women," says Lambert. "Our global workforce is such a melting pot of people and perceptions and ideas and needs and wants; if you have a very myopic view of your industry, then you're missing a lot of that."
To change with the times, Lambert says CREW needs to shift more toward a business networking model instead of focusing on gender education, as those kinds of conversations become less relevant. Hopefully, she says, "we've gotten to a point where we feel super comfortable that the message is there, that the value has been accepted, and is part of our culture."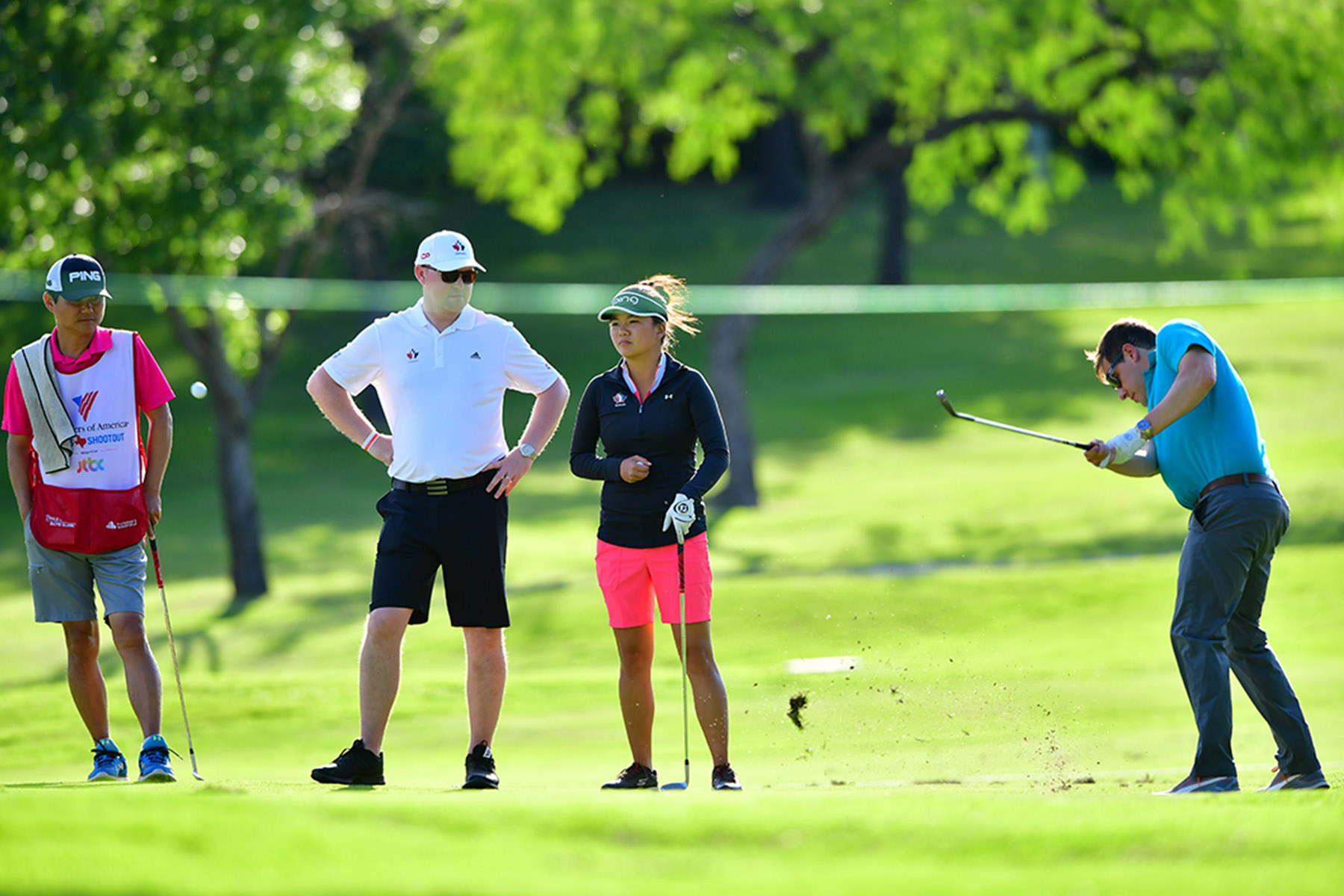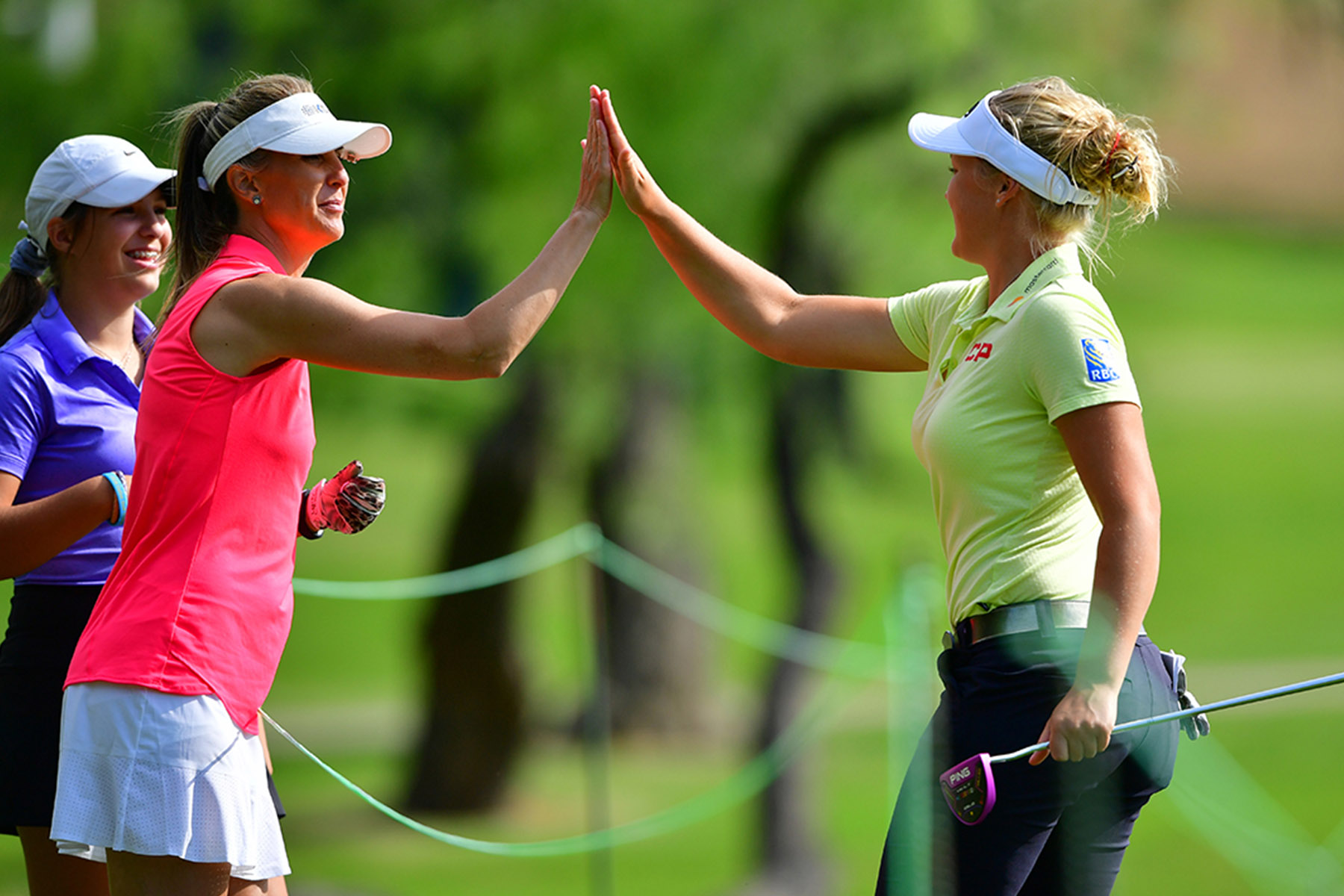 The CREW Dallas Golf Classic tourney has raised and donated millions to o improve the lives of women and girls in the community.
To get to that point, though, continued evolution and unity are needed, says Camille Barton, CEO of Purdy-McGuire.
"The industry is changing, but it needs to change more," she says, pointing to flexibility in the workplace as a must for the next generation. "The older generation felt like they had to work millions of hours to fit in with men; the younger generation is like, 'Wait. I don't have to do that. I don't have to conform myself.' They are pushing boundaries and showing it is possible to have both a great career and a family… For as much progress as we've made, we're always pushing. And I think it is still needed—that push. It's great that if in 20 years we don't have to push, but I don't think we're there yet."
Get the D CEO Newsletter
Stay up to speed on DFW's fast-moving business community with weekly news reports, interviews, and insights.