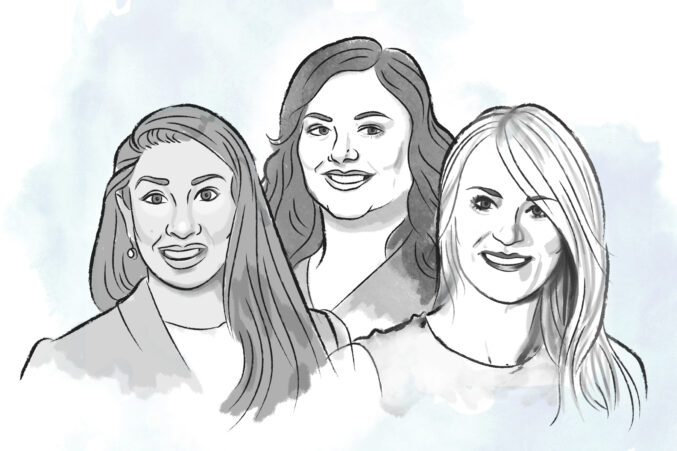 On Topic: Dallas Business Leaders Share Their Biggest Lessons Learned
Teresa Mackintosh, Amanda Moreno-Lake, and Laura Rea Dickey on what the coronavirus crisis has taught them.
Teresa Mackintosh
CEO,

Trintech
"The things I thought would be easy are hard, and the things I thought would be hard are easy. COVID-19 has exposed us to several key learnings, but one of the biggest is to continue investing in the processes and technologies that support a remote workforce. This includes both our internal processes and technologies, as well as the customer-facing solutions we are bringing to market to help finance officials automate and streamline their closing processes virtually."
Amanda Moreno-Lake
Vice President of Operations,

Jim Lake Cos.
"When things shut down, commercial real estate immediately feels the effect. Our team had to find new ways to communicate with our more than 100 tenants and assist with rent payments. As a result, we refined our tenant and client contact information database. The biggest lessons I learned are the importance of communication and knowing we have the capability to quickly adapt. This gives me confidence that we will overcome any future challenges we may face."
Laura Rea Dickey
CEO,

Dickey's Barbecue Restaurant
"If there's a resounding, overarching lesson or truth from this, it's evolve or fail. We've always had that as a brand value. We were able to go from 30 percent to 36 percent of our business in off-premise and digital sales to 91 percent. It was a huge influx in a specific channel, but it only worked because we had that channel available and were already building a digital infrastructure to complement what we were doing."