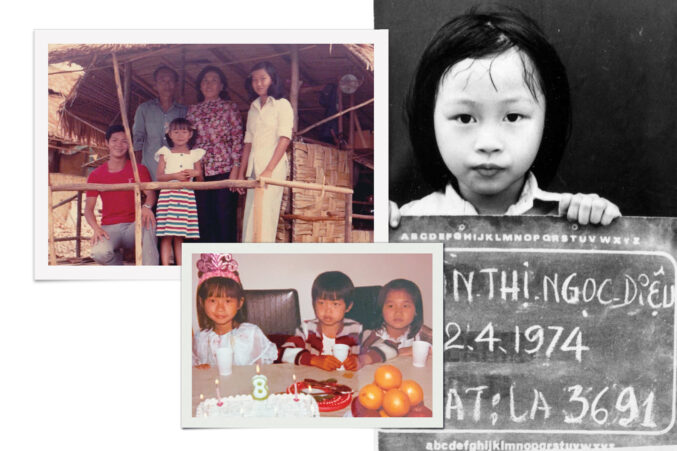 My Roots: Ashley Tran
The Verbena Parlor + Social House founder's treacherous path to America involved a pirate attack and being stranded on an uninhabited island.
By Ashley Tran as told to Kelsey J. Vanderschoot
Published in D CEO 2020
Illustration by Jake Meyers | Images Courtesy of Ashley Tran
"I came to Dallas in 1980, when I was 7 years old. We left what is now Ho Chi Minh City in July 1979; we were the boat people. We got pirated, which happened a lot.
"We were fortunate that they didn't kill people or take the young girls from our boat … They dumped out all our food, took all our belongings, and lugged our little boat into the middle of the sea and left us. We drifted for three days, then we got lucky.
"This current took us to this little uninhabited island, part of Indonesia. It had nothing. When we first got there, we ate fish from the ocean and a lot of coconuts. There was a lot of creative cooking. … We lived on the island for six months before we were found by French explorers, who happened to be island hopping.
"We were transferred to a large refugee camp in Indonesia, on the island of Galang. I remember so clearly going into this big room full of piles of clothes donated by the Salvation Army. I specifically chose a dress that was red, white, and blue, because my dream was to be in the United States.
"We got moved to another refugee camp in Malaysia and were there for about six months, and then from Malaysia, we came to Dallas. … Just by my parents modeling positivity, I have learned that I can get through anything."