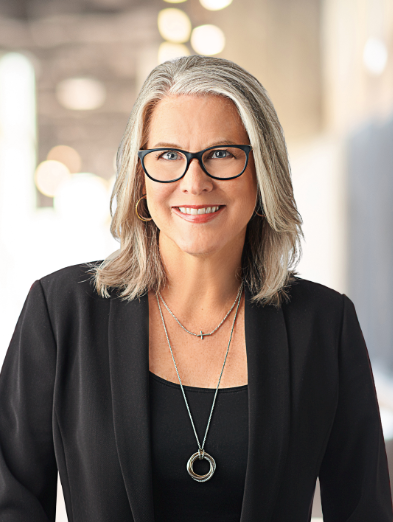 "Our company provides services for live brand experiences and other events. We had already seen, starting in January, the impact in our Asia offices, which is pretty small. But in February, we began to see at least the rumors of an impact in the United States. Between February and mid-March, the knife began to fall—we'd seen over a billion dollars of revenue, either cancel or postpone. So in six weeks, that much revenue wiped out.
"Towards the end of March, we furloughed 87 percent of our team, which equates to about 3,200 people. At the time, we thought we would be able to bring them back at the end of our fiscal year, which ended June 30. We thought it would be about a three-month furlough. Of course, now we know that events are still not happening.
"We've continued the furlough for [another] 1,000, and then we've had to lay off the remainder [of staff]. These sobering numbers are really the cause of my broken heart. We've done nothing wrong. Our clients have done nothing wrong. In fact, we were expecting a record year this fiscal year. It was going to be the best year in our history. So this has been irritating, scary, frustrating, overwhelming at times.
"With that backdrop, … here's what I've learned through this, how I processed it, and how I tried to lead.
"So first and foremost, the lesson that I've learned is the power of authenticity and vulnerability that comes from trusting your heart. I'm a grounded optimist. I do believe that our company is going to come through this pandemic. We're actually maybe going to be healthier on the other side because of some of the changes that we're going to be able to make within our business through this process. But that does not at all mitigate the heartache of all of these necessary decisions that we've had to make, and not just my heartache, the heartache of our leaders as well, and our people.
"How am I supposed to lead when my heart is broken?

Carrie Freeman Parsons
"As we were preparing for that first round of furloughs, we were still fairly optimistic that it was only going to last for a few months. We were preparing to announce that via live video with our team members, and our corporate communications department had given us a lot of talking points, and I rehearsed those the night before. In the car driving to the office, I memorize and memorize. The main reason was I didn't want to miss any key points, but I also needed that security so that I would be able to hold myself together when  I was delivering this message.
"I asked myself, "how am I supposed to get through this? How am I supposed to lead when my heart is broken?" With that, I put my notes aside, and when it was my turn to speak, I let my emotions show. I let our people see how much I hurt. To be fair, I was not a blubbering idiot with mascara streaming down my face or anything, but  I was visibly moved. Going into that emotion, I was then able to move into my branded optimism authentically.
"As the call ended and I started to reflect on what I said, I thought, did I do the right thing? A  leader is supposed to be strong. Almost immediately, I started receiving emails and texts from team members.
'Carrie, a while back at the leadership meeting you told us to love on our people, just love on them. It was impactful and stuck with me and especially over this past month, I thought of what you said daily. You demonstrated that love and empathy today while addressing our company. You made us feel as if you know every one of us. I can't thank you enough. The incredible example that you set."
"Our people completely affirmed for me what I knew in my heart, but I was afraid to show. And that's that vulnerability and emotion are not signs of weakness. They are signs of strength, truth, and love. The even greater benefit was that by me showing my authenticity, I allowed our leaders to be able to do the same. So through those next few months, when we were dealing with the realities of what was in front of us, our leaders bonded with our own level of authenticity.
"So what's the lesson here? When we leaned into our values with authenticity and care, we were able to get through what could have been an incredibly negative impact on our culture and our brand. When I say our brand, we let go of folks who have had customer relationships for years, the industry leader. Everybody was going to know how we treated our people through this process. By truthfully expressing the heartbreak that came along with those necessary decisions, we engendered so much trust and goodwill. And most importantly, all of those deposits that we've been making into our culture over these past several years are really what's going to help carry us through these difficult times and make us better in the long run."
The following is an excerpt from a talk Freeman Parsons gave during the 2020 D CEO Women's Leadership Symposium. 
Get the D CEO Newsletter
Stay up to speed on DFW's fast-moving business community with weekly news reports, interviews, and insights.