Lisa Ong spent 30 years at PwC, most recently as national diversity director, before leaving in January to launch her own consulting business, Wishing Out Loud. She expected to be busy, but had no idea how quickly demand for her services would accelerate. "Everyone is calling asking for more help in diversity, equity, inclusion, and belonging," she says. "I've never seen this many people who are willing to raise their hand and say, 'I need to do better. I want to do better. Help me do it.'"
The shocking death of George Floyd, which came after a series of other violent events, was the tipping point that sparked what the American Psychological Association's president calls "a racism pandemic." The social justice movement quickly made its way from the streets to corporate boardrooms. It has been a wake-up call for CEOs; diversity, inclusion, equity—and racism and bias—are issues that need to be confronted from the top-down. "Belonging is what we are going for, but you cannot achieve it without the diversity, equity, and inclusion focus," Ong says. And it must  go beyond training sessions and become a strategic imperative, she adds: "If it's not helping you grow your business or save your business, then why are you doing it?"
The social justice movement may have brought these issues to the fore, but they have existed forever, says Felicia Johnson, founder and managing director of The Gatson Group. "Conversations on these topics have been taking place all along in workplaces around the country by people who have been and continue to be impacted by unfair work practices, lack of career opportunities, racism, and workplace bias," she says. "Every employee deserves an opportunity to be seen and heard and not made to feel disregarded or marginalized. Every employee deserves an opportunity to be successful. Every employee deserves an opportunity to contribute at their optimal level. I would ask CEOs and business leaders, 'What are you doing to ensure this is happening equitably across your organization?' I can only hope they will not let this opportunity pass and will instead put power to their words, because every employee matters."
The challenge is, many leaders don't know where to begin. To provide guidance, D CEO talked with eight CEOs, chief diversity officers, and expert consultants. Here are their recommendations.
1. Start by looking inward.
"There is a tendency to look outward, but the most important thing is to look inward to yourself and to understand that you have limitations in your understanding," says L. Michelle Smith, CEO and founder of No Silos Communications. "Until you've lived it, you can't truly get it. But you can be a student of it. At the core is empathy and figuring out what it would be like to take a walk in someone else's shoes. … One leader I'm working with literally went on a quest to learn more about slave history in the United States and how it connects to systemic racism. This person literally went on a journey." —Michelle Smith
2. Acknowledge that racism and bias exist.
"Unfortunately, we often deny or dismiss the validity of what is uncomfortable," says Kelley Johnson, founder and CEO of KJE Consulting & Coaching. "Some believe that because slavery ended and women received the right to vote decades ago, that inequality is a non-issue, and that's not the case. Blacks with advanced degrees make 16.2 percent less than their White counterparts. Leaders need to learn how systemtic racism impacts every aspect of life—healthcare, education, and the ability to generate wealth—for Blacks, Latinos, Asians, and other communities." —Kelley Johnson
3. Listen. Really listen.
"Listening forums are huge," says James Pogue, CEO of JP Enterprises. "If you're so far removed from the common man or women or people of color, then spend some time with them and truly listen. Have an attitude of 'What can I learn?' versus one of, 'Convince me.' And recognize that it's going to feel bad. Sometimes it's difficult to hear what needs to be heard; you need to get comfortable with the uncomfortable."
—James Pogue
4. Lead by example.
"Studies have shown that messaging often breaks down with middle management," says Jennifer Reddien, director of diversity and inclusion for Haynes and Boone. "Although top executives may be successful at inclusion, they also need to make sure the message is delivered to all ranks of the organization. … From a business standpoint, having diverse perspectives often leads to more creative solutions and better financial outcomes. When leaders are intentionally inclusive and show it in their actions, others will follow their lead. This can have a cascading effect on the organization."
—Jennifer Reddien
5. Develop a strategic plan.

 
"CEOs and all leaders must purposefully put in place a multifaceted action plan to fight racism and work through bias in the workplace," says Anne Chow, CEO of AT&T Business. "First, embrace and internalize the topic of unconscious bias—not only from the perspective of race, ethnicity, and gender, but overall. This involves engaging in collaborative dialogue, often in uncomfortable ways, with as many constituents as possible. Second, encourage, support, and put in place support systems that embrace diversity and inclusion, whether it be employee groups, community initiatives, or various human resources programs to develop and ensure a cultural foundation for belonging, supporting each and every person across their entire organization."
—Anne Chow
6. Make it a priority.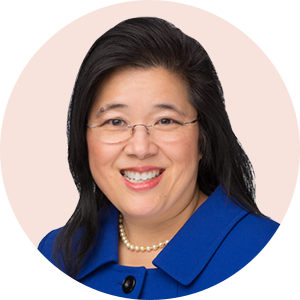 This point is huge, Ong says. "If you go online, you'll see hundreds of job listings for diversity and inclusion positions, and most report to HR. If you're serious about this, the diversity officer needs to have a place at the table and be plugged into the business and report to the CEO. Sometimes HR can water down messages, or they haven't thought about things from a diversity and inclusion perspective." Ong, who likens herself to Jiminy Cricket (Pinocchio's conscience), says she won't take on CEO clients who aren't personally committed to the process, because there's little chance of successful outcomes. —Lisa Ong
7. Measure specifics and share results.
"It's important to review your internal data and be transparent about it," says Felicia Johnson. "For example, do you have policies that might be inherently biased? Is your leadership team racially diverse, and if not, why not? Are your leadership development programs built around measurable goals that include diversity and inclusion, or are they decided on the golf course or over drinks? How diverse is your supply chain? Is your organization supporting inclusivity in the communities where you do business? These just a few examples of policies that may be inadvertently creating opportunities for some and denying it for others." And Chow adds, "The old adages are true: you can only improve what you measure, and inspect what you expect."
—Felicia Johnson
8. Be willing to stumble.
"It's important to recognize that you will make mistakes and this is hard work," Ong advises. "Build trusting relationships, be vulnerable to admit you are still a work in progress and that your intent is to include, but if you accidentally exclude, you welcome the feedback to do better. I love the quote: 'Focus on getting it right, not on being right.' Some people—men, especially—don't like being vulnerable; they can see it as a weakness. And they don't want to be labeled as a misogynist, racist, or sexist. But we're all a little broken; we just need to be committed to doing better. Understand that this journey is going to be messy and awkward. But if you can admit your failures and offer a genuine apology, it creates a safe place for others to do the same." —Lisa Ong
9. Be in it for the long haul.
"CEOs and leaders must play a visible and consistent role in driving inclusion, diversity, and equality in their organization," says Kelley Johnson. "Employees are looking for tangible evidence of the company's commitment, like investing in leadership development programs for underrepresented groups, achieving parity in employee pay, and doing business with diverse vendors. Leaders must also resist the temptation to focus heavily on quick wins. Quick wins are for marketing promotions and cost reduction efforts. Racism has been an issue in this country for hundreds of years. Transforming organizational cultures and behaviors takes consistency and a strategic approach with the appropriate infrastructure and resources to get measurable results." —Kelley Johnson
10. Be a mentor or a sponsor.
"Leaders can make a big impact by serving as mentors and sponsors and giving others the support they need to grow," says Reddien of Haynes and Boone. "As a mentor, an executive can advise about informal rules of being promoted within an organization—such as certain managers' preferences about their work product, for example. As a sponsor, an executive can advocate for an individual by advising the board of directors of the employee's talents. Both mentorships and sponsorships are important because they help compensate for some of the informal rules that most seem to learn just by being in certain circles." —Jennifer Reddien
The Biggest Mistakes to Avoid
Confusing diversity for inclusion.
"A diverse workforce does not necessarily equate to an inclusive environment," says Felicia Johnson. "Leaders need to make sure they're modeling behavior and taking action to not only avoid supporting or condoning hostile work environments, but actually seek to be more inclusive. Leaders should provide safe spaces for employees to express concerns of exclusion." —Felicia Johnson
'Check-the-box' diversity hires.
"More often than not, leaders feel pressure to check a box and hire diverse candidates based on set targets," says Laura Ramirez of Invitation Homes. "Although this may create a more diverse workforce, it can hinder true inclusion and doesn't allow for equitable distribution of special projects, development, sponsorship, and job opportunities." —Laura Ramirez
Being uninformed or complacent.
"One mistake is being complacent and reinforcing a 'good ol' boys club' mentality," says Reddien. "Also, not being educated about race issues is a problem. … If you are ignoring the issues and not educating yourself, you are not growing and are unable to relate to people who may be different from you—including your clients or customers and employees." —Jennifer Reddien
Not making it a strategic imperative.
"Ensuring diverse, inclusive, and equitable work environments must be the work of every leader," says Chow of AT&T. "Systemic issues cannot be addressed from the bottom up … they must be acknowledged, understood, and disrupted by and with leaders. Otherwise, sweeping and lasting change will not occur, and true progress will not be made." —Anne Chow
Get the D CEO Newsletter
Stay up to speed on DFW's fast-moving business community with weekly news reports, interviews, and insights.