The Lone Star State is known for its economic resiliency. That staying power has no doubt been influenced by wild swings in one of our most significant industries: energy. Today, modern wildcatters are breaking open new frontiers and leveraging technology to unlock opportunities. Now in its second year, D CEO's Oil & Gas Awards program recognizes CEOs, CFOs, and other executives who play a critical role in making Texas a national and international center for energy excellence.
Joseph Wm. Foran
Upstream CEO of the Year
Matador Resources
"Matador has consistently grown in size and value, despite the various challenges of the oil business. For the past 20 quarters, we have met or exceeded industry consensus projections."
Finalists: Hunter Hunt, Hunt Consolidated Energy; Tim Leach, Concho Resources; Eric Waller, MD America Energy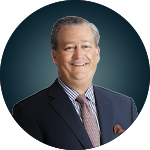 Doug Dormer
Midstream CEO of the Year
Cardinal Midstream
"The primary challenges we face in the energy industry today are volatile capital markets, non-robust transactional activity, and misguided industry opponents. I believe opportunities lie in consolidation."
Finalists: John Stephenson, Advantage Midstream; Matt Vining, Navigator Energy Services
Thomas Chambers
Upstream CFO of the Year
Kosmos Energy
"To be successful, you must have a passion for what you are doing, want to make a difference, do it with a positive attitude, and surround yourself with the best and brightest people, as you can't accomplish it alone."
Finalists: Richard Dealy, Pioneer Natural Resources; John Hinton, Chief Oil & Gas
Bradley Williams
Upstream Innovator of the Year
Elephant Oil & Gas
"When you figure out how to work together in a collaborative and supportive environment, then you can unlock your true potential, as well as that of your fellow team members."
Finalists: Chris Kendall, Denbury Resources; Collin Lensing, Vendera Resources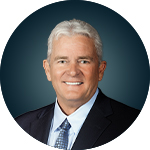 Kelcy Warren
Midstream Innovator of the Year
Energy Transfer
"The energy business is cyclical, and the industry is experiencing that cyclicality now. It creates some challenges for all in the industry, but the strongest companies will do very well."
Finalist: Pamela Greer, Karis Resources
Eric Batchelder
Midstream CFO of the Year
EnLink Midstream
"The energy industry is a cyclical and evolving business. Successful companies evolve with it, adjusting to changes related to commodity prices, supply and demand fundamentals, and changing shareholder desires."
Finalists: Paul Doll, Medallion Midstream; Ryan Moss, Lucid Energy Group; Hudson White, Producers Midstream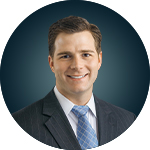 Rhett Bennett
Services CEO of the Year
Black Mountain Sand
"What started with one employee two years ago is now a 550-employee leader in the proppant sector of the industry. A lot of hard work and effort by some teammates are the reasons for our advancement in the industry."
Finalists: Bryan Gaudin, Holland Services; Rick Shearer, Superior Silica Sands; Bruce Thompson, Sand X
Stephen V. Pierce
Services CFO of the Year
DeGolyer and MacNaughton
"As we continue to expand our global footprint, we are striving to maintain the firm's culture and service orientation. With that expansion, our efforts to adapt and optimize our operations have proven effective."
Beth McDonald
Rising Star Award
Pioneer Natural Resources Co.
"I was the first female business analyst to work for the president and COO at Pioneer, the first female asset team manager, and the first president of Pioneer Water Management. They are a few of my proudest moments."
Finalists: Stew Fuller, Lucid Energy Group; Connor O'Reilly, LegacyTexas Bank; Chase Paxton, NGP Energy Capital Management
Tailwater Capital, led by Jason Downie and Edward Herring
Private Equity Firm of the Year
With more than 100 transactions in the midstream and upstream sectors representing $19 billion in value, Tailwater Capital is off to another banner year in 2019 after the March sale of San-Antonio based Petro Waste Environmental to WM Energy Services Holding. According to Managing Partner Jason Downie: "At Tailwater, we constantly work toward creative solutions for our management teams, our counterparties, and our customers. By approaching situations actively looking for a solution where all parties stand to benefit, we have found that our relationships, effectiveness, and the ultimate outcome have all significantly benefited."
Finalists: Energy Spectrum, led by Thomas Whitener Jr.; EnCap Investments, led by David Miller; NGP Energy Capital, led by Tony Weber; PetroCap, led by Lane Britain, Doug Evans, David Hopson, and Marc Manzo
Comstock Resources Acquires Covey Park Energy
M&A/Restructuring Deal of the Year
Earlier this year, Jerry Jones-backed Comstock Resources announced the acquisition of Covey Park Energy for $2.2 billion. The deal expands Comstock's position in the Haynesville natural gas basin. The Dallas Cowboys owner invested an additional $475 million to remain Comstock's largest shareholder, with a 75 percent stake. Meanwhile, Houston-based Denham Capital becomes the second largest shareholder with 16 percent common stock ownership in the group. Upon closing of the transaction, Comstock's board expands to include John Jacobi, a co-CEO at Covey Park, and Jordan Marye, a managing partner of Denham Capital.
Finalists: Kosmos Energy Acquires Deep Gulf Energy; Tailwater Capital Sale of Petro Waste Environmental
Trevor Rees-Jones
Lifetime Achievement Award
"After taking risks and drilling a lot of dry holes, when It looked like all hope was lost, completely setting myself on fire, I'd find something that kept me going. That's the story. That's the truth." Read our profile of Trevor Rees-Jones here.
---
Thank you to our partners and judges: Bruce Bullock, Maguire Energy Institute, Southern Methodist University; Le'Ann Callihan, American Association of Professional Landmen (AAPL); Teresa Garza, Council of Petroleum Accountants Societies; Carly Feuerbacher Hewett, Women's Energy Network; Jim Howe, Financial Executives International; Ed Ireland, Energy Institute, Texas Christian University; Craig Lewis, Wichita Falls chapter of the Texas Society of CPAs; Ed Longanecker, Texas Independent Producers and Royalty Owners Association; Stephen Molina, Energy Management Programs, University of Texas at Dallas; Mari Ruckel, Texas Oil and Gas Association (TXOGA); John Sabo, Young Professionals in Energy; Tricia Seth, Permian Basin chapter of the Texas Society of CPAs; Gary Stone, Texas Alliance of Energy Producers; John Vallance, Fort Worth chapter of the Texas Society of CPAs; Chris Wallace, North Texas Commission; Paul Willey, Dallas CPA Society; Harvey Zimmermann, The Insitute of Petroleum Accounting at UNT.
Get the D CEO Newsletter
Stay up to speed on DFW's fast-moving business community with weekly news reports, interviews, and insights.