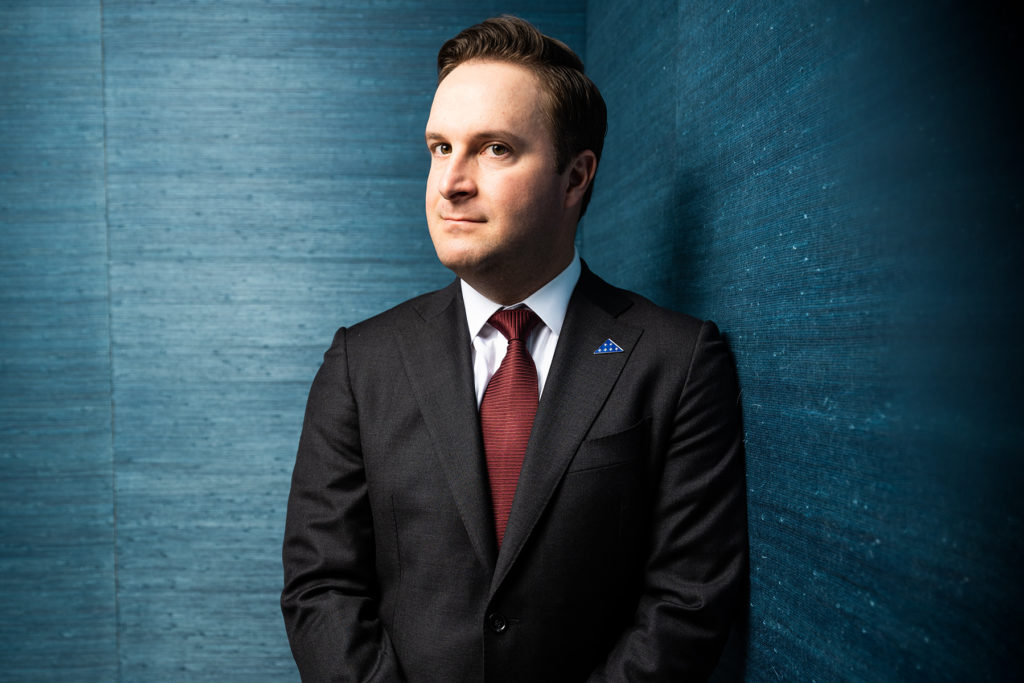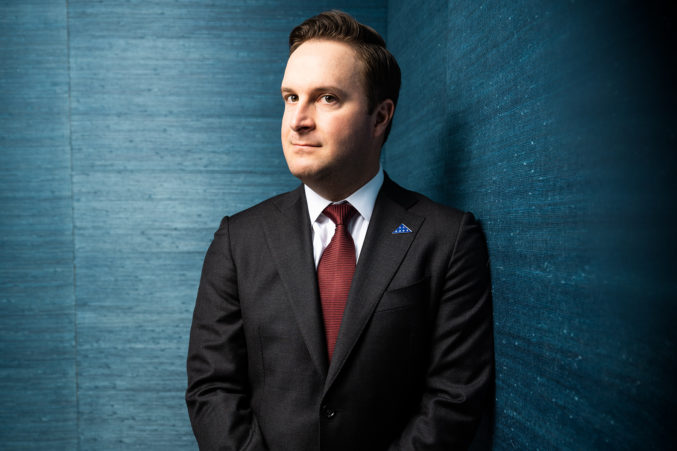 The Winners of D CEO's 2019 Financial Executives Awards
Meet the region's top financial pros, leaders who go well beyond number-crunching to drive innovation and growth at their companies.
In the simplest of terms, the health of a company's bottom line depends on building up revenue and driving down costs. At the intersection of it all are CFOs and other financial executives. Their roles have become increasingly sophisticated in recent years, moving beyond the preparation of financial statements to include strategy and critical thinking, as well as the ability to see around corners and stay in front of challenges that may lie ahead.
Fortunately for area companies, North Texas is blessed with an abundance of talent in the finance arena, as exemplified by the 29 finalists in our 2019 Financial Executives Awards program, presented in partnership with the Association for Corporate Growth, the Dallas CPA Society, and Financial Executives International. Serving as expert judges this year were Daniel Boarder of Whitley Penn, Jason Brent Freeman of Freeman Law PLLC, Nicole Phelan of BG Staffing Inc., Timothy Scott Pike of Howard LLP, Deborah Southwell of Queen's Winery, and William Swart of Perkins Coie.
Let's get to the winners:
Mark C
olby
Goosehead Insurance Agency
Outstanding CFO: Midsized Public Company
In 2012, Mark Colby was at EY doing M&A due diligence work and loving his job. Then he got an offer from Mark Jones, CEO of Goosehead Insurance, where he had previously worked as an intern. "Even though I was off to a successful career at EY, the decision was a no-brainer for me," Colby says. Understandably so. The tech-based company has experienced tremendous growth and, last year, went public, becoming the top non-healthcare IPO in 2018. "Success is contagious," Colby says. "If those around you are having success, you've built a team that will run through walls for you when times get tough."
Finalist: Carol Stuckley, Healthcare Payment Specialists
Michael Serber
UT Southwestern Medical Center
Outstanding CFO: Large Nonprofit
In his 16 years at UT Southwestern Medical Center, Michael Serber has played a key role in quadrupling the center's top-line revenue from about $750 million to well over $3 billion per year. More recently, he created the financial framework for the launch of Southwestern Health Resources, implemented a comprehensive financial technology initiative called "Project Reboot," and helped expand UTSW's Peter O'Donnell Jr. Brain Institute and Harold C. Simmons Comprehensive Cancer Center. "Strong employee engagement is critical when rolling out new ventures and growing at the pace we've maintained," Serber says. Additionally, "contingency planning and developing alternative strategies are important to task completion. Nothing ever goes as planned."

Debra W
ood
Square 1 Restaurants
Outstanding CFO: Midsized Private Company
Square 1 Restaurants is a $48 million, private equity-owned company that operates 44 Dairy Queen restaurants in Texas. Debra Wood was hired as CFO three years ago to do a corporate restructuring and shore up the bottom line. In 2018, she wrapped up a bankruptcy that lasted just eight months and closed underperforming stores to lower overhead by 40 percent and increase EBITDA by 25 percent. Wood also implemented new systems and tools to gain efficiencies. Through it all, she has focused on creating a culture of collaboration and fun. "I set achievable targets to positively motivate the team and keep us moving forward," she says.
Finalists: Allan Frank, Homepro Operating LLC; Stu Grubbs, Nature Nate's; and Stormy Patton of Ricochet Fuel Distributors
Craig Storey
Varidesk
Outstanding CFO: Large Private Company
Craig Storey became employee No. 19 when he joined Varidesk four years ago. Today, the company known for its sit-stand desks has more than 300 employees. Storey and his team have played a critical role in its growth, recently restructuring Varidesk's global supply chain, benefits packages, global merchant bank and cybersecurity relationships, and credit and collections processes. He also helped launch the company's European operations and acquire Stand2Learn. A key strategy? "Fail fast," Storey says. "We take calculated risks without getting married to specific plans of action."
Finalists: Ted Croft, Studio Movie Grill; Scott Gressett, Oceans Healthcare; and David Rieck, VAR Technology Finance
Scott Beasley
Arcosa
Outstanding CFO: Large Public Company
Scott Beasley spent almost six years in the Dallas office of McKinsey & Co., serving global and local clients in the transportation, energy, and industry sectors, before joining Dallas-based Trinity Industries in 2014. Four years later, he helped lead the company's spin-off of Arcosa Inc., a $1.5 billion provider of infrastructure products and services in the construction, energy, and transportation fields. The process took less than 11 months, says Beasley, now Arcosa's CFO. "We inherited a tremendous legacy from Trinity Industries, and it's fulfilling to build on that foundation," he says.
Finalist: Charles Horn, Alliance Data
James Dworkin
Trinity Basin Preparatory
Outstanding CFO: Midsize Nonprofit
When James Dworkin joined Trinity Basin Preparatory in 2015, the education nonprofit was just floating along. Vendors were getting paid and commitments were being met, but there was no money for anything else. Dworkin worked to change all that, through financial restructuring, improved visibility of financial results, using private-company financial standards, and better leveraging public funds. His efforts cut administrative costs from 11 percent of revenue to less than 5.5 percent, and the savings were reinvested in education. It's all very rewarding, he says: "I get to work for children—children I can help and support in a meaningful way."
Sean Shepard
The Kroger Co.
Outstanding CAO, Controller, or Treasurer
One of the youngest financial executives at The Kroger Co., Dallas division CFO and controller Sean Shepard has focused on collaboration, partnerships, and creativity to achieve success. He has busted down silos to work hand-in-hand with the merchandising team to capitalize on margins and achieve positive sales growth for 2018, despite the headwinds. He worked with the operations team to reach working capital goals and reduce store product loss. "Every person in the organization directly impacts the financials," he says.
Finalists: Andrea Allen, RAVE Restaurant Group; Jim Howe, Lucid Energy Group; Kristopher Moldovan, Vistra Energy; and Margaret Montemayor, Pioneer Natural Resources
Jack Ireland
City of Dallas
Outstanding Public Service
As budget director for the City of Dallas, Jack Ireland manages a budget of around $3.6 billion. It's no easy task, says the city's CFO Elizabeth Reich. Imagine if you had a company with about 30 key lines of business, she says. And imagine if those lines were as disparate as running a library, repaving roads, responding to emergency medical calls, helping the homeless, investigating crime, and maintaining parks. Then, Reich adds, try explaining your financial metrics to your CEO or board. "Jack shows his commitment to serving the people of Dallas with excellence every day," she says.
Finalists: Marshall Gandy, SEC; Bob Scott, City of Carrollton
Sunil Sajnani
Santander Consumer USA
Outstanding Internal Auditor
Sunil Sajnani oversees the internal audit department in the heavily regulated banking industry for Santander. One of the largest financial institutions in the world, it's governed by the Federal Reserve, the Office of the Comptroller of the Currency, and regulators from all 50 states. When Sajnani joined, the bank was rated "worst" by regulators; he helped turn things around, earning a "satisfactory" rating for three straight years. "My work allows me to visualize, plan, and create," he says. "Watching all of it come together in the form of progress for our customers, employees, and shareholders is very fulfilling."
CBRE
Led by Scott McCombs
Most Innovative Finance Team
A year ago, CBRE made a decision to centralize all finance functions to Dallas to improve efficiencies and integration. The effort was led by Scott McCombs, senior vice president of finance and operations. One of the company's largest finance groups was based in Chicago. McCombs created a plan to shift the work, help relocating employees, train the new team, and find those who wanted to stay in Chicago new roles within the company. There were many obstacles to overcome, but today, all five of CBRE's finance teams are based in Dallas. "My greatest asset in facing the challenges head on was my existing staff," McCombs says. "Each individual stepped up and played a strong role to support the process. We achieved this together."
Finalists: Brinker International, led by Joe Taylor; Flowserve, led by Lee Eckert

Kenji

Hashi

moto
American Airlines
Outstanding FP&A
As senior vice president of finance and corporate development, Kenji Hashimoto leads 500 financial team members at American Airlines. His experience in various segments of the company have given him a foundation for running the airline's financial planning and analysis organization. His creative innovations range from researching and incorporating best practices from other industries to bringing in guest speakers like Microsoft's CFO to share insights. Whether it's providing "situational awareness," helping someone along their career path, or improving operating results, Hashimoto is committed to making things better. "We all like winning, and helping teams win is very gratifying," he says.
Finalists: Carlos Bordini, Cinemark International; Walter Clarke, Hilltop Holdings; and Dinesh Parbhoo, Great Wolf Lodge