From D CEO May 2019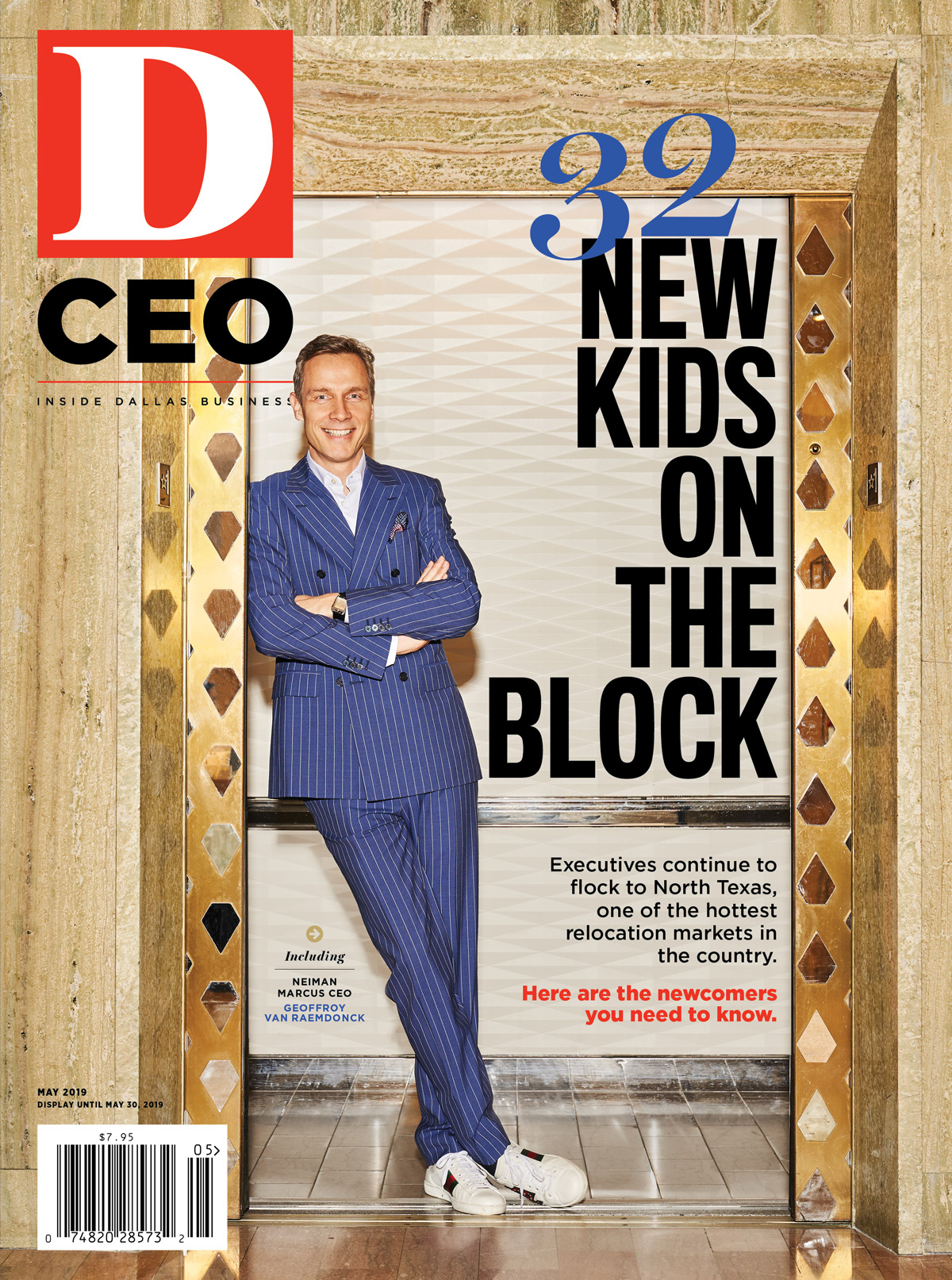 Subscribe
Walking into the Cowboys Club at The Star with Maher Maso is like visiting Chateau Marmont in Los Angeles with a celebrity. A concierge jumps to attention and ushers Maso and me to a leather-bound booth in the back of the private club. As we walk, a business executive interrupts his conversation to stand and shake Maso's hand. Others steal a glance or offer a smile and a wave.
There's a reason why he's so popular. As Frisco's mayor from 2008-2017, Maso oversaw a period of explosive growth that few cities have ever experienced. It's not just the growth that stands out; it's the strategic and innovative manner in which the municipality planned for and managed the growth.
When Maso moved to Frisco in 1992, the northern suburb had a population of about 6,500. "We drove on dirt roads; there was no shopping at all, and there was just one flashing traffic light, at Preston and Main," he says.
Today, Frisco's population is about 185,000. A good chunk of the growth has come from families with school-aged children. Back in 1992, the city had about six schools. Today, it has more than 70. "When I tell other elected officials that, they don't believe me," Maso says. "There's nothing even close to normal about that."
"North Texas has become an international community. I don't think people here realize it yet."
The former mayor never wanted to get into politics, he says, as he orders salmon from the menu, declining to add any sides. It all started with a circular driveway he wanted to put in front of his house. The homeowner's association rejected his request. "So, I became an activist," Maso says. He got on the HOA board and eventually was named president. "Did you get that driveway?" I ask. "Oh yeah," he says with a smile.
Maso was persuaded to run for Frisco's city council in 1996. After losing a close election, he tried again in 2000 and prevailed.  He became mayor in 2008, winning three consecutive elections before reaching the nine-year term limit.
Visitors get impressed by the beautiful buildings in Frisco, like those found at The Star. But Maso says that what matters more in terms of long-term success are the innovative public-private partnerships the city has established with marquee players like the Jones family and the Dallas Cowboys, Clark Hunt and Dan Hunt of FC Dallas, and Donnie Nelson of the Dallas Mavericks and Texas Legends. "You're going to tell Jerry Jones how to do marketing? Donnie Nelson how to operate basketball?" Maso asks. "Buildings are easy; operating them is not. Frisco has figured it out."
The former mayor is no longer in politics. A few months back he joined Brint Ryan at Ryan LLC, where he's a partner and principal of the firm's credits and incentives practice. In essence, he has moved to the other side of the table, advising global companies on their moves, rather than trying to recruit them. "It's fun stuff," he says. "North Texas has become an international community. I don't think people here realize it yet."
As we walk out of Cowboys Club, there are more people to greet and hands to shake. Maso takes a moment to look out a view of  the city he clearly loves. "Even if the economy slows down," he says, "the growth here won't stop." 
Get the D CEO Newsletter
Stay up to speed on DFW's fast-moving business community with weekly news reports, interviews, and insights.