From D CEO May 2019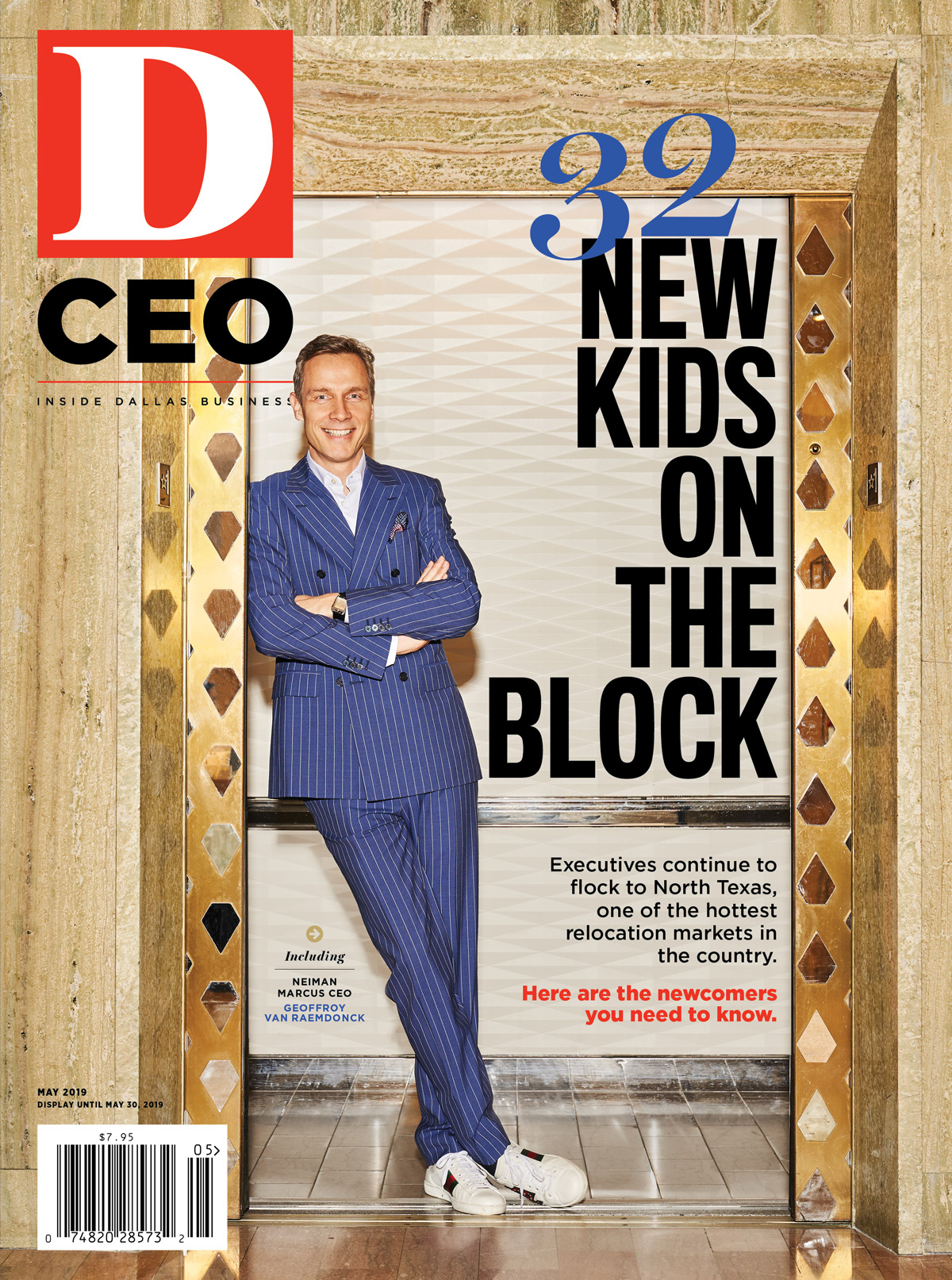 Subscribe
Osvaldo Vazquez immigrated to the United States as a young man, signing up to join the Army and serve the country he now calls home. He suffered a rotator cuff injury while packing for full deployment, which made him ineligible for combat, but he traveled the world in the clinical education division, working in military hospitals and clinics in Japan, Guam, and South Korea. He oversaw medical professionals and made sure they were up to date on their training and certification for everything from advanced trauma support to pharmacology.
In his 15 years in the military, Vasquez earned undergraduate and graduate degrees in management, while supervising thousands of medical professionals. He has both the education and experience that could translate to a number of careers, but he is especially suited to fill a need in the growing and robust medical industry.
However, Vazquez has struggled to find a job that leverages his education and experience since leaving the military last year. He has student loans to repay, and is ready to start his civilian life, but things haven't worked out. So, he has found himself applying for medical assistant positions that pay less than $15 an hour. "Too many soldiers with bachelor's degrees and advanced degrees are resorting to having jobs like flipping burgers or working at the front desk at a clinic," Vasquez says. "I have two degrees, 15 years of medical experience, and this is what I am resorting to. Why? Because there is nothing else."
Vasquez isn't alone. But there are forces at work to help him and other mid-level veterans. Local consulting firm ImPowerQ Associates co-founder Dave Gregorio, who has been working with former soldiers for decades, is leveraging his relationships and experience to help them find careers in healthcare.
Military to Civilian Disconnect
Many of today's mid-level veterans joined the service in response to 9/11, and they often end their military careers with a house to pay for and a family to support. But they are often competing for jobs with those just out of college who are younger, cheaper, and have experience that more readily translates. In the military, healthcare roles often include greater responsibility than similar non-military positions. Army medics or Navy hospital corpsmen are able to do things beyond what a nurse is allowed to do in the civilian world. When they exit the service, their certifications don't align, and they have to go back to school or get more training to be a paramedic or nurse. "It hits the ego pretty hard," Gregorio says. "A medic who has done six appendectomies in Afghanistan can't take a patient's blood pressure when he leaves the service."
Additionally, veterans are used to supervising others and often wish to leverage their leadership skills and administrative experience, rather than focusing on clinical care. These obstacles pair with a lack of programs and resources targeted at veterans to put their healthcare experience to work, leading to frustrations for those leaving the service.
According to the Bureau of Labor Statistics, veterans between 25 and 34 years old have an unemployment rate of 6.5 percent to 8 percent—twice the civilian rate. Additionally, 44 percent of veterans leave their first post-military job within a year, while 31 percent say they accept their first job just to pay the bills. Around 38 percent of veterans have been unemployed for more than six months after leaving the military.
Between 2016 and 2021, 90,000 enlisted veterans with healthcare experience will be discharged, according to the U.S. Census Bureau. The healthcare field seems positioned to put many of these veterans to work. The Department of Labor forecasts that healthcare employment is expected to grow by 18 percent in the next seven years, and 15 of the 30 fastest-growing occupations will be in healthcare. During the next seven years, 11.6 million healthcare workers will be needed in an industry that is already the nation's largest employer.
Heroes to Healthcare
ImPowerQ, a North Texas advisory concern led by Gregorio and co-founder Samina Hooda, launched an initiative last year that leverages an apprenticeship model approved by the U.S. Department of Labor. Called Heroes to Healthcare, the public-private partnership targets the 11,000 healthcare-experienced veterans who leave the armed services each year. The program helps with recruiting, education, training, and employment services, and gives veterans the skills and credentials they need for in-demand healthcare careers.
Gregorio has been in the business of employing veterans for more than a decade, dating back to when he was recruited to Perot Systems. There, he led the creation of The Healthcare Academy, a corporate university program that trained veterans and recent college graduates for positions in Perot Systems' $2.3 billion healthcare enterprise. The academy placed nearly 500 in healthcare careers. 
His work at Perot Systems led him to MedSynergies, which was a $220 million physician services company in North Texas with 1,200 employees and room for growth. (The company was sold to a division of UnitedHealth Group in 2014.) In 2010, CEO J.R. Thomas was trying to pair talent with desired character values. He partnered with Allies in Service, a nonprofit focused on veteran employment founded by Roger Staubach, and made a commitment to hire veterans. His actions were not purely altruistic; he says he found in former soldiers the teamwork, accountability, discipline, and motivation characteristics he was looking for. "They have experienced life in a lot of different ways," Thomas says. "They never quit and have a mission orientation."
Mid-level veterans were perfectly suited to connect with and manage front-line employees. "They don't teach that in business school," Thomas says. "Their success in the military helps lead that group of people."
But it isn't always a smooth transition, Gregorio says. Veterans can lead to a fault, many have experienced trauma, and the medical system they are used to is very different than those in the civilian world. When veterans are asked about their greatest challenge, they can respond with violent war stories. "The interviewers are not ready for that answer," Gregorio says. "The veteran told the truth, but the interviewer wasn't ready for the truth."
So, along with their significant experience managing people, budgets, and clinics, Heroes to Healthcare strives to give veterans complementary soft and technical skills. The program has attracted the attention of five hospital associations and is connecting veterans to a registered apprenticeship to work with the Veterans Affairs hospital system.
Concentra and Valor Healthcare have both committed to employing veterans through the initiative, hoping to create success stories like Yaritza Spruill, an Army brat who grew up and enlisted in the Navy. She was a hospital corpsman, but found that her extensive experience in the military healthcare system didn't translate to the civilian world.
She worked as a dental assistant and for a clothing company while she applied for other jobs, and eventually found her way to a position with MedSynergies, after participating in a healthcare workforce training program. "It was the best thing that ever happened to me," she says. "A lot of folks don't have that available to them when they get out."
These days, Spruill is proud to be a program manager at Care Continuity, a Dallas-based care coordination company. She says programs like Heroes to Healthcare are essential in helping veterans make the transition to the civilian world. "I can't say enough about that initial program," she says. "It gave me that chance and reaches out to those who are just transitioning. I have been really grateful." 
D CEO Newsletter
Stay up to speed on DFW's fast-moving business community with weekly news reports, interviews, and insights.