From D CEO May 2019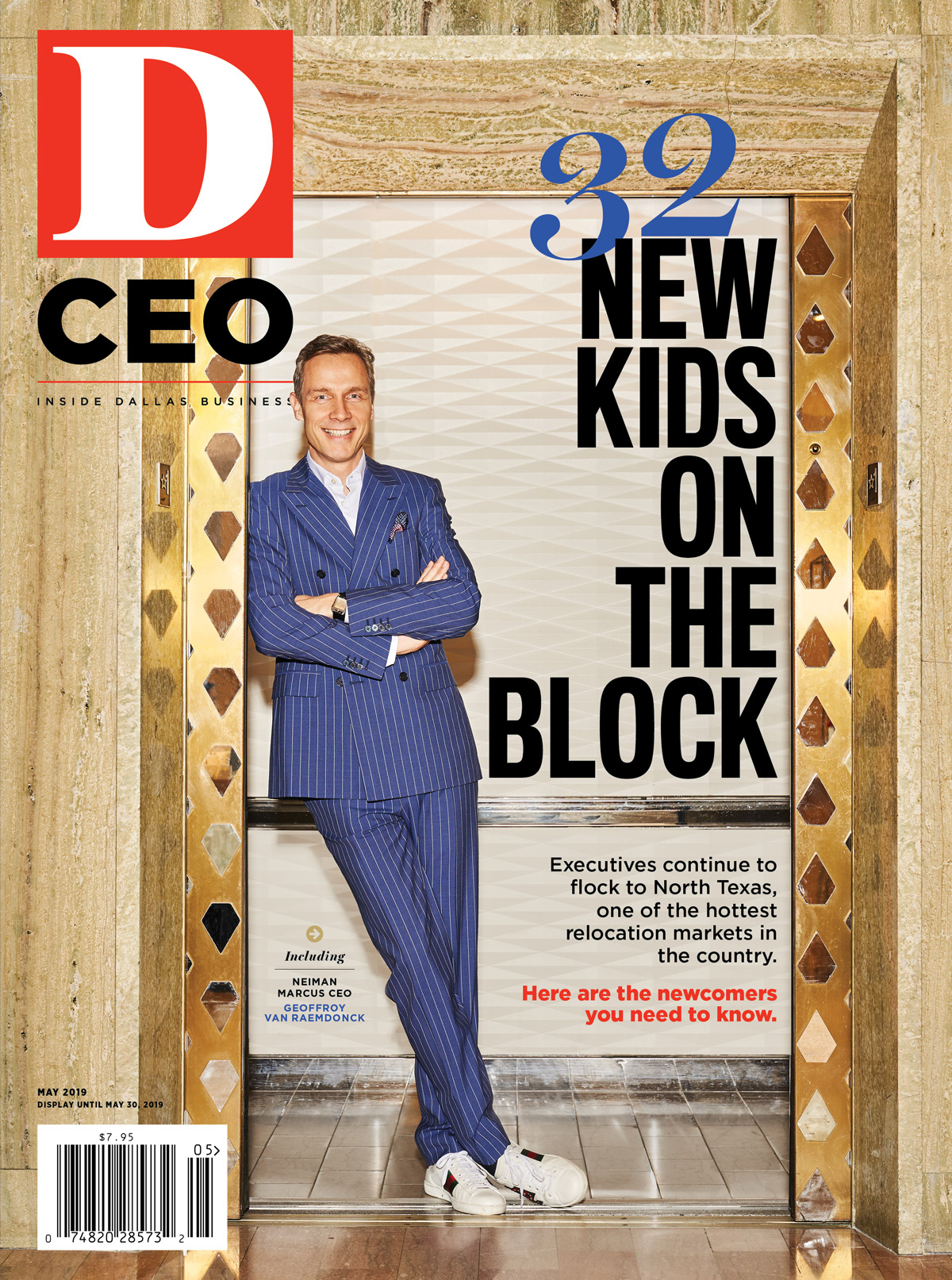 Subscribe
Ricky Bolin was 15 years old when he bought his second car. It was the same year he graduated from amateur rodeos to riding professionally—a rare exception granted before the age-18 minimum, with support from Neal Gay and Jim Shoulders, both members of the Pro Rodeo Hall of Fame.
The new ride replaced the Buick LeSabre he bought when he was 14, which came with a license plate that read "HA T750." Even back then, Bolin had the feeling it meant something. "It wasn't a vanity plate or anything; it had to be a direction," he says. "I've always remembered that."
Today, Bolin heads up operations at Hatco Inc., which produces a million hats a year for brands such as Resistol, Charlie 1 Horse, and Stetson, arguably the most well-known hat in the world. Every hat is handcrafted in the company's factory and headquarters in Garland, but the brands they fall under are entirely their own. Resistol, the oldest sponsor of the Professional Rodeo Cowboy Association, targets the working cowboy and country music fans, with collections from both George Strait and Jason Aldean. The more fashion-minded Charlie 1 Horse, founded in the 1970s and made famous by wearers such as Waylon Jennings, Charlie Daniels, and retired NASCAR driver Richard Petty, are finished off in a special corner of the factory, where hand-cut leathers, beaded headbands, and feathers are added to give the hats their own distinct themes and personalities.
"I have a lot of opportunity to put my opinion in for Stetson and Resistol's Western hats, but when it comes to Charlie 1 Horse, I pretty much keep my mouth shut," Bolin says with a laugh.
Hatco purchased the license to manufacture Stetson in the 1980s. The brand was founded nearly 160 years ago by John B. Stetson. It was famously worn by John Wayne and Clint Eastwood in Old Westerns, and more recently by John Travolta in Urban Cowboy, Harrison Ford in Indiana Jones, and even Madonna, during her early 2000s cowgirl phase.
Stetson's sales success has fluctuated through the years, but its recognition has never faltered. "I'll pinch myself every morning, to think that I could be part of a product that's known all over," Bolin says.
Deep Western Roots
Hatco is committed to making its products in America—and, more specifically, in Texas. The company insists on using raw fur, shipped in from its Longview facility, and is the only hat producer in America that doesn't outsource its felts—a move that, although pricey and labor-intensive, ensures quality control.
Bolin left the rodeo circuit in 1989, at the age of 30, after a friend, Lane Frost, was killed in a competition in Wyoming. He wasn't sure of his next move; he just knew he didn't want to put his wife and two young daughters at risk of being without their husband and father.
"I had never learned to do anything else but ride bulls," Bolin says. "But I love people. I love talking to people and working with people."
He was offered a retail position at a Resistol outlet store in Garland, where he had been a longtime customer. Not long after, the manager asked Bolin to take over the store entirely. "I said, 'Man, I don't have a clue how to do this. I've never had a job.' And he said, 'Well, you'll learn,'" recalls Bolin, who ran the outlet for three years before transitioning to outside sales for Hatco and focusing on the Stetson brand. "It was a very good move for me, because it was a different type of customer and area for me to explore."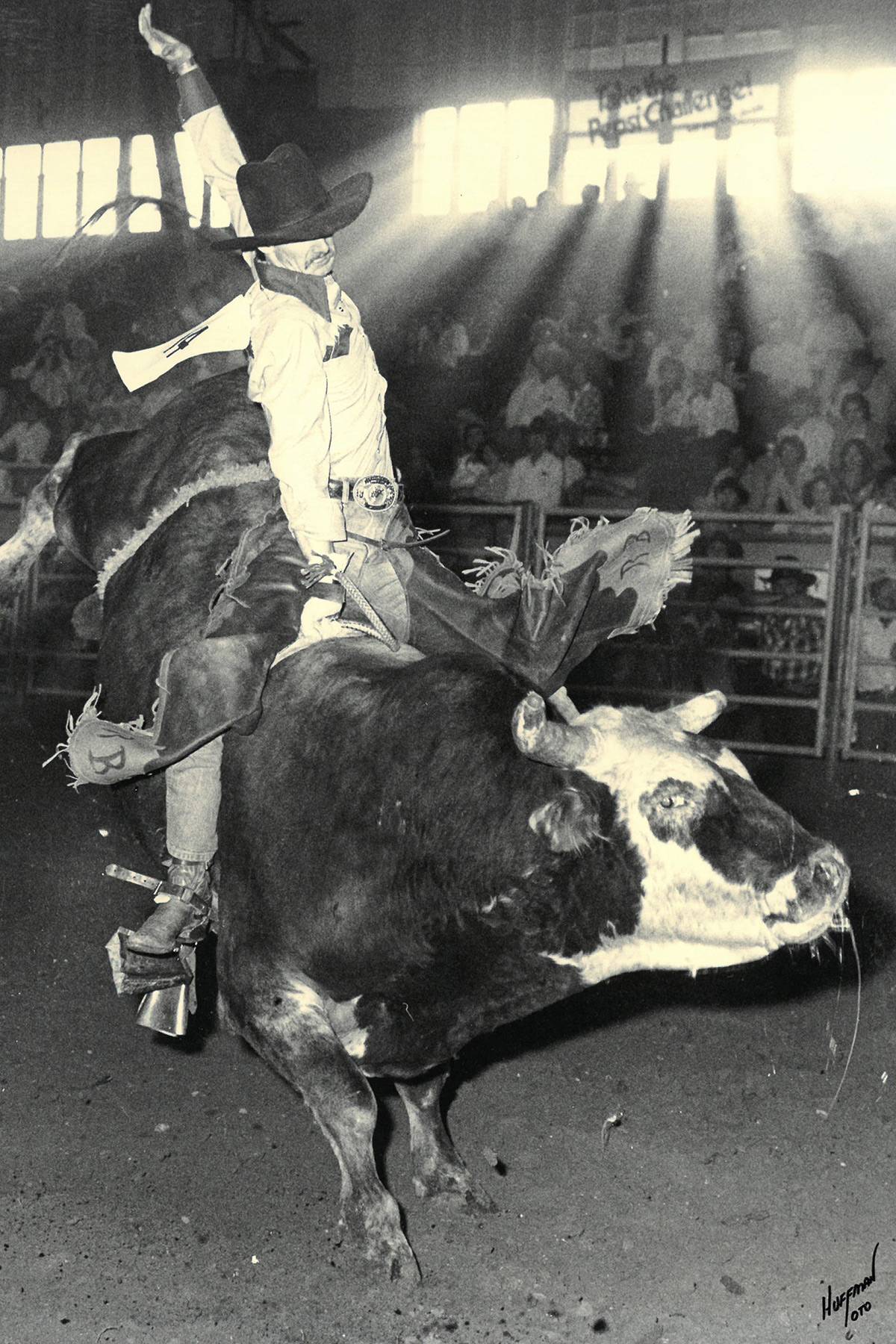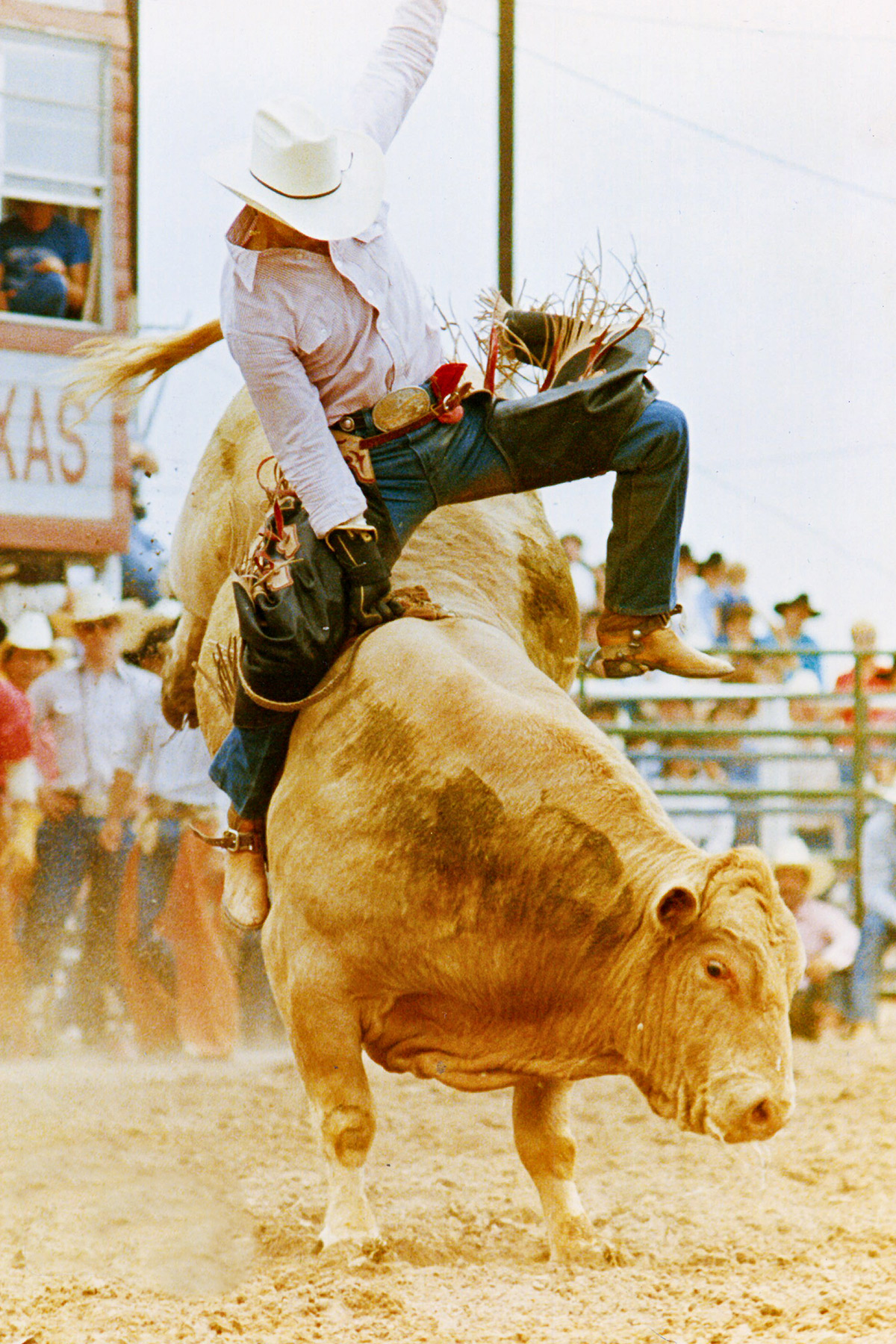 Bolin, hanging tough in Del Rio, Texas, at the 1982 George Paul Memorial Bullriding competition aka the Super Bull.
Two decades after hanging up his spurs, Bolin was offered an in-office position as Hatco's national sales manager. It was 2009, the same year the company was sold by Arena Brands Inc. to an affiliate of Illinois-based Pro Equine Group, a maker of ropes and saddlery under the Cactus brands and other products for the rodeo and ranching industries.
Bolin was named to oversee all operations as Hatco's general manager in 2014. He credits his success to his Western background. "Not to say the corporate world isn't necessarily this way, but in the rodeo business and in our industry, the handshake still means a lot," he says. "You have to sell yourself before you can sell your brand. You can have a great brand, but if people don't like you, they'll find a way to buy something else."
Vintage Americana
Bolin isn't the kind of man who would disparage former management, but his past five years at the helm have brought in a new culture and approach for Hatco. For starters, Bolin genuinely lives in Hatco's products. Resistol launched apparel for men and women in 1999, inspired by vintage Americana style. And, of course, there are the hats. "Everybody has some-thing that makes them feel confident, no matter what kind of business they're in," says Bolin. "Mine is a cowboy hat." 
He has an open-door policy, though he concedes that it sometimes gets him into trouble, and switched out the frosted glass for clear in his office, which overlooks the vast factory floor. In all, the operation houses nearly 270 employees, including several multigenerational families.
"I walk through our factory two or three times a week to visit with people," Bolin says. "I have a lot of different roles here, really, but trusting the people who work for you is so important—which I do, to the fullest."
Formed in 1927, Hatco has owned the Garland factory and offices since 1938. The space had remained almost entirely untouched aesthetically until Bolin and his team recently gave it a redo. Landscaping replaced the dilapidated chain-link fence out front. Interiors were given a fresh coat of paint, along with new carpeting and other flooring. The facelift also extended to factory's machines, some of which date back to the 1800s and were built by a manufacturer that is no longer in business.
Rather than continue to make the individual parts in-house to keep them running (a process that can cost anywhere from $2,000 to $10,000 a year), Hatco is working with a former aeronautical engineer to develop its own machines—a massive investment in the company's future. Another improvement includes the introduction of a quality control department. Hatco now has five yearly inspections—before, there were none. "The No. 1 hat we make is black," Bolin points out. "Ninety-eight percent of the time, we can make that hat every day just like we did the day before, but the other 2 percent of the time, something can go wrong. You think, How can that happen? But it can, because you're dealing with raw fur."
Although reverence to tradition is one of Hatco's greatest strengths, one of Bolin's goals is to innovate, especially, and understandably, in the rodeo industry. Under its Resistol brand, Hatco has developed a helmet disguised as a cowboy hat, called RideSafe. Protective headgear isn't mandatory for adult riders, but the past decade has seen a bit of a culture shift in the sport, which studies have shown to be more dangerous than football or hockey. The RideSafe hat, which meets ASTM International safety standards, is priced at $250, with a straw version that retails for half the cost.
Hatco is the first Western wear company to create this type of product, which could play a big role in getting helmets accepted by the fiercely independent cowboy culture. "For a long time, we were followers; we let other people, other hat companies, do things," Bolin says. "We have a lot of creative people here. What we can do—and what we need to do to keep this company moving forward—is be the leaders of the industry."
Dress Hats and Fedora
Bolin's new style of leadership comes at a pivotal moment for Hatco's brands, particularly Stetson. Though its recognition has remained strong since the 1800s, the same can't be said for its retail popularity. During the early 1900s, there was a romanticism surrounding Western culture, lending itself to easy hat sales for both men and women. Owning a Stetson was as much of a status symbol as it was a fashion statement. The brand survived the Great Depression and two world wars, but sales eventually began to drop, plummeting 70 percent from heyday numbers by the time the 1970s rolled around.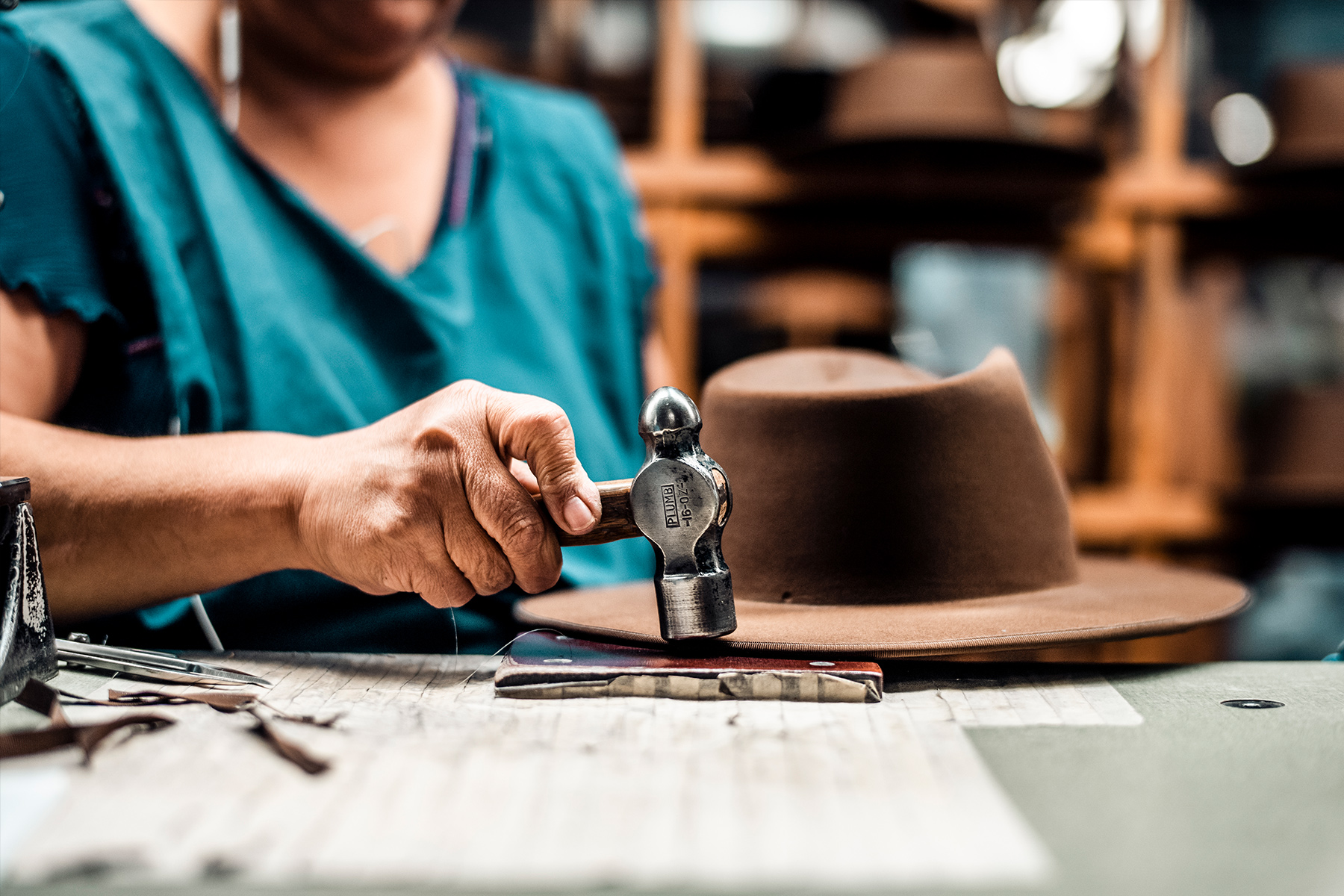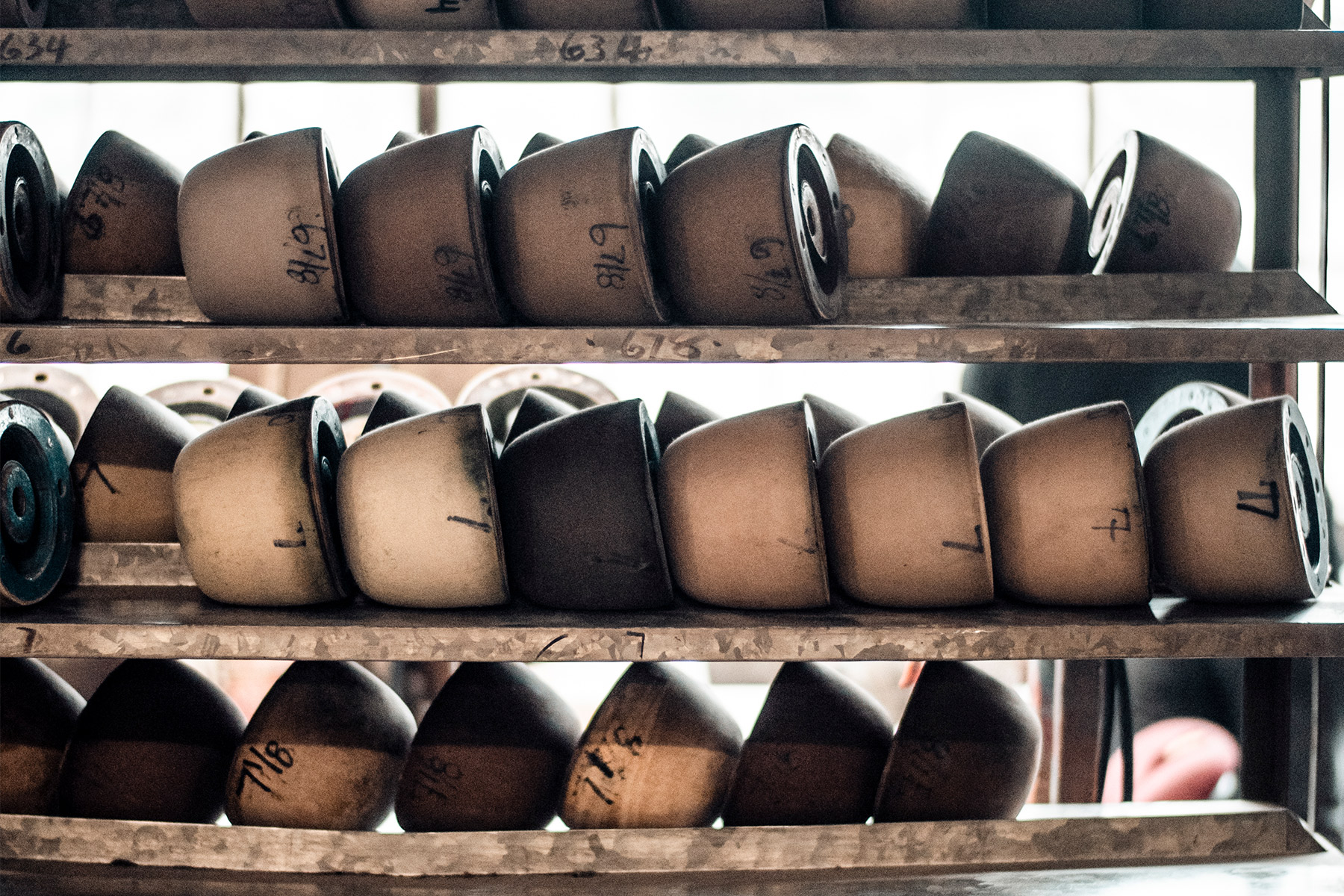 (left to right) A Hatco worker uses a hammer to smooth the bound edge of a hat; Wooden molds are used for different hat sizes.
But, per fashion protocol, styles, and even accessories, can make a comeback. "There used to be this joke, if you saw a hearse going down the road: 'There goes another Open Road customer,'" Bolin says with a smile, referring to one of Stetson's iconic styles. "Now, millennials love Open Road. Actually, everyone loves that hat."
About 75 percent of Hatco's $60+ million in annual revenue comes from its Western-focused products, but the company offers plenty of other styles, including fedoras. Bolin confesses to not knowing as much about the dress-hat lines, so he hired people who did. He says he recognizes that, after all these years, the non-Western arena is where Hatco's true growth potential lies. "We're very fortunate—knock on wood—that our shelf space percentage in Western is probably 75 or 80 percent. So, we have a much greater opportunity for growth in dress hats," he says. "More people are familiar with dress hats than cowboy hats and feel more comfortable in them.
Especially millennials."
Hatco recognizes the value in someone like Miley Cyrus wearing a bedazzled Stetson on stage, but is far more focused on shoring up quality than chasing trends or demographics. Its general manager, in particular, is keen to keep learning. "The past 30 years at this company have been my college, and it has been a hands-on education. I wouldn't recommend it by any means, but for my particular situation, it worked out well," says Bolin, who was inducted into the Texas Cowboy Hall of Fame in 2017. "You look back and think, it has been a pretty good ride." 
Worn By the Rich and Famous
It was the world's first cowboy hat when John Batterson Stetson created in 1860, and celebrities have favored it ever since, from Annie Oakley and "Buffalo Bill" Cody to John Wayne and Clint Eastwood. The hat made a comeback in the 1980s, thanks to Urban Cowboy and Indiana Jones.
Get the D CEO Newsletter
Stay up to speed on DFW's fast-moving business community with weekly news reports, interviews, and insights.