From D CEO June 2019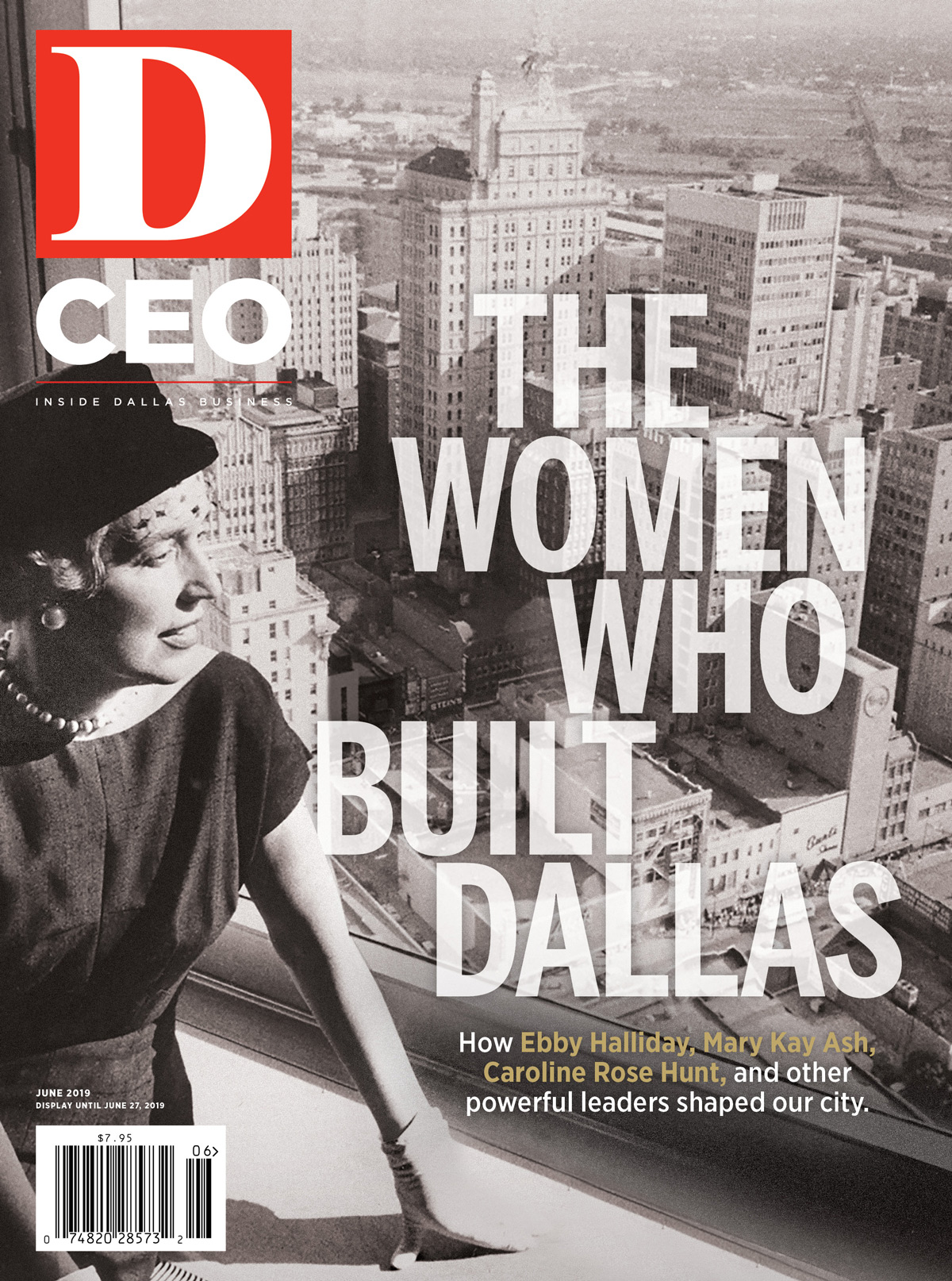 Subscribe
It's not unheard of for a new product to quickly sell out. Trader Joe's often seems to be out of whatever specialty item you're looking for. Perhaps by design, streetwear brand Supreme's new t-shirt lines tend to rapidly disappear after a "drop." But cleaning supplies, historically a less-than-sexy product, don't always fly off the shelves. At least not until October of 2018, when Suzy Batiz's Supernatural, an essential oils-based natural cleaner, sold out within two hours on Goop.com. After partnering with Batiz ahead of Supernatural's official launch, the team at Gwyneth Paltrow's lifestyle brand had ordered what they assumed would be a three-to-five-month supply. It was gone within two hours.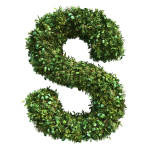 Supernatural's thoughtful branding may have played a role. Dallas-based Batiz is also the entrepreneur behind Poo-Pourri, an odor-eliminating toilet spray that boasts the wittiest scatological-related ads of our time, and whose purposefully pretty packaging (to counteract the odure of it all) resembles an antique French perfume container. With Supernatural, Batiz didn't have to tackle toilet humor, but she still took an aesthetically appealing approach—reusable glass bottles pair with iridescent vials of essential oil concentrates for bath and tile, wood and floors, counters and granite, and glass and mirrors—with just a touch of provocation. (Packaging on one bottle teases, "then turn me around and open gently.")
But the swapping of scatological puns for earthy and ethereal vibes and visuals doesn't just speak to the change of focus from toilets to tile, but to the current state of mind of an entrepreneur who has spent more than a decade earning the freedom to execute a radical new vision. Just before the idea for Poo-Pourri came to Batiz, she declared bankruptcy for a second time in her life. (The first was after inventory ran out at a bridal shop a teenage Batiz bought in her small hometown in Arkansas.) "I had really just given up," she recalls. "I didn't want anything to do with the business world."
Batiz took a sabbatical and focused on yoga and painting. She visited a hypnotherapist who pointed out that she lacked a spiritual connection to anything in life. She picked up a book,
Man's Search for Meaning
, and began an inner journey. "I had always been so focused on living life and surviving, I never really thought about those bigger questions like, 'What am I doing here? Who am I?'" Batiz says. "When the idea for Poo-Pourri came along, I felt alive. I entered the business world differently, thinking, 'I'm going to have fun. I'm going to do what I want, because I know I can lose everything at any moment.'"
Poo-Pourri launched in 2007. It eventually became a $400 million company, but there was a time where that moment felt compromised. In February of 2016, friends began fervently sending commercials for a product that looked remarkably similar to Batiz's: a spray by Air Wick called V.I.Poo. Even the advertisement seemed to closely mimic Poo-Pourri's viral commercials. (The original "Girls Don't Poop" YouTube video has racked up more than 40 million views since its 2014 debut.) Some assumed she had sold her company to British giant Reckitt Benkiser, which produces Air Wick.
"One thing I knew from the beginning was that I was building a brand, not just a product. I've been very litigious about protecting the category that I created," says Batiz. "It doesn't mean people can't compete, but you can't act like me. If someone stole your identity, that's not cool. That's against the law."
Batiz knew it would be a David-and-Goliath setup, but she was willing to fight. She personally spent a year-and-a-half and about $1 million to protect her brand. It was in defense of Poo-Pouri, of course, but Batiz also viewed it as a way to set a precedent for other small, independently owned companies. "I was blessed that I had the money and the strength to fight them," says Batiz. "Things ended up going well for us, but it's one of those things where, when you fight, did you ever really do well, because you were in a fight in the first place. The whole thing stinks."
Six years ago, Batiz's mother died from MDS (Myelodysplastic Syndrome), a disease where healthy cells stop forming in bone marrow. A doctor told her one of the main causes may be chemical exposure. "I was sitting there watching my mother die, and thinking, 'Wow, this really could have been avoided.' I just didn't know what to do with that information," Batiz says. A year after her mother passed, Batiz fell in love with a natural cleaner made in Amsterdam that had a 360-degree spray nozzle (which she also loved), but it had one problem: it wasn't recyclable. "This big natural cleaning company has this product that uses twice as much plastic, just so I can spray it upside down," says Batiz. "I was like, What is going on?"
Batiz had been concocting her own natural cleaner from vinegar and baking soda for about 15 years, though it had never smelled particularly good. "My question was, 'Can I make a 100 percent natural cleaning product that actually works, that smells good, and would reduce our carbon footprint?'" Batiz says. It took two years and a "hippie chemist" out of Austin to get it right. "I remember the first weekend we got the bath and tile formula figured out. I sat around all day sniffing my bathroom cleaner."
Batiz wanted the packaging and branding to be a reflection of the natural, sweet-smelling ingredients inside. "I really strived for Supernatural to be a brand that's beautiful no matter where you look. There is no corner you'll be able to lift up and discover something ugly," she says. For every tree used to create Supernatural packaging, the company plants two. Even the reusable sprayers are 100 percent recyclable.
More than anything, Batiz wanted Supernatural to be a disruptor in the $60 billion cleaning products industry. When she launched Poo-Pourri, she created an entirely new product category. Supernatural would be introduced into a saturated field of powerful competitors. Fortunately, Batiz had experience going up against giants in the past and, just like when she perfected the formulas for Poo-Pourri, she knew she had something revolutionary with Supernatural.
"I have a saying that, 'If you're going to put something on the market, it needs to be great,'" Batiz says. "We have enough stuff in the world. If I can't revolutionize it, I don't want to be a part of it."
Supernatural's New Age branding and mystic visuals feel representative of Batiz's new outlook on life. After her 26-year marriage ended, she moved into and renovated a century-old church in Old East Dallas' Junius Heights in 2014. With its 11.5 bathrooms, it became one of the original test sites for her natural cleaners. "I didn't even see how much work it needed," Batiz recalls. "I just saw the potential."
She recently began speaking about how business and spirituality merge. Listening to Batiz, you get a sense that Poo-Pourri and Supernatural are the true loves of her life. "People know me as an entrepreneur, but really, my personal development and spiritual path is much more important to me," Batiz says. "Your business can be both the biggest personal development and spiritual tool you have."
Get the D CEO Newsletter
Stay up to speed on DFW's fast-moving business community with weekly news reports, interviews, and insights.