From D CEO June 2019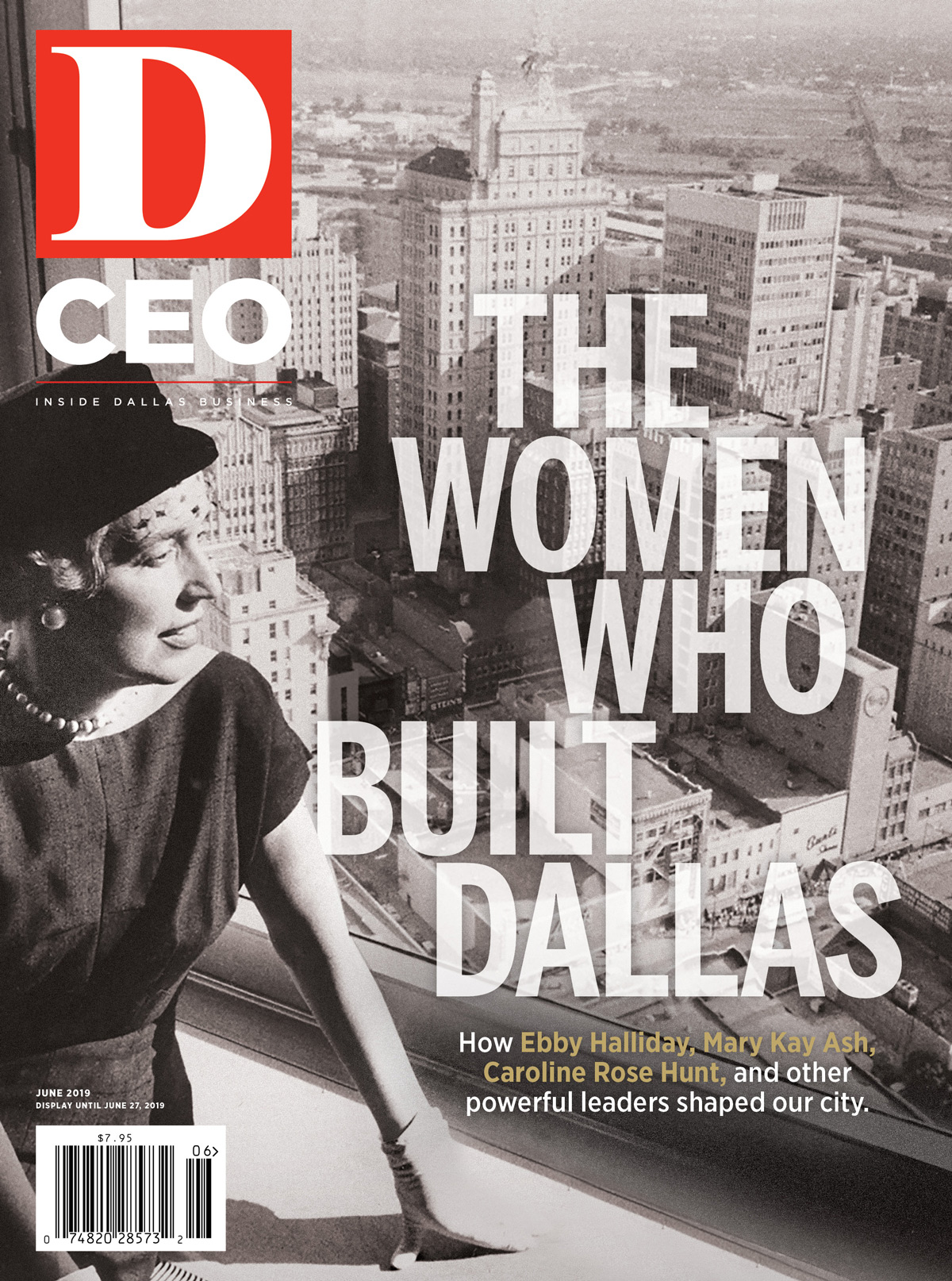 Subscribe
Why You Need To Know Her: Because Tracy Skeans is leading a massive business transformation at Yum! Brands, fueling sales and new-unit growth for the company's 48,000 restaurants in 140 countries around the world. The company behind KFC, Pizza Hut, and Taco Bell is based in Louisville, Kentucky, but its Pizza Hut headquarters and about 500 Yum!, Pizza Hut (U.S. and International), and KFC International corporate employees are in Plano.
Helping to wrangle things from a global perspective is Skeans. She never dreamed she would hold such a high-level, high-impact post, growing up in suburban Pittsburgh, where she and her friends would often hang out at the local Pizza Hut. "It was where it was at," she says with a smile.
Skeans attended Lehigh University, the same school attended by her father, grandfathers, and great-grandfathers. After earning a business degree, she returned to her hometown and worked as an auditor for PWC. She loved getting a hands-on look at how companies ticked. "I've always been interested how businesses make money," she says. "Having access through my various assignments gave me insights into different types of companies and how they operate. Accounting is the language of business."
One of her PWC clients, Union Switch & Signal, hired her to work in its treasury department, which gave her experience in international banking systems and finance. In between the travel, she earned an MBA from the University of Pittsburgh. A desire to hold a more traditional corporate finance role took her to Pizza Hut and Dallas in September of 2000. Skeans steadily climbed her way up the corporate ladder, all the while learning different facets of the business, from finance to HR. She was named president of Pizza Hut International in 2015; a year later was promoted to her current global post: chief transformation officer and chief people officer of Yum! Brands.
She describes her work as being at the intersection of business and people. "And it's not just getting the right people in the right roles at the right time," she says, "but what is the culture of the organization and how do we leverage the strengths of our people? How do we bring in the right talent when we need different capabilities? How do we communicate internally and externally about our organization? And how do we get the three brands, which are huge companies in their own rights, working together in a way that benefits the overall enterprise and yet keep the essence of that brand, its uniqueness, true to itself?"
A big job, to be sure. But before she could get started, there was another matter to handle: the spinoff of Yum!'s China operations, a division that had long been a huge part of the company's growth. The deal, which closed in October 2016, ultimately returned $6.2 billion to shareholders. "It was amazing to be part of the team that laid out the strategies of taking one big, successful global company, dividing it into two big, successful global companies, and then taking it and growing it to the next level, making it stronger not just financially, but for its people," Skeans says. "It certainly hasn't been easy every step of the way, but the results appear to be coming in the way we hoped."
About 41 percent of  Yum!'s global management posts are now held by women.
Yum! is now nearing the end of its three-year plan to move to a more heavily franchised and profitable business model. It's focused around four drivers of same-store sales and net-unit growth: distinctive and relevant brands, franchise operations, restaurant development, and culture and talent. Prior to the China spinoff, the company's restaurants were 77 percent franchise-owned. At the time of separation, Yum! Brands became 93 percent franchise-owned. By the end of 2018, the number was about 98 percent franchise-owned, where it intends to stay. The company holds about 900 of its 48,000 total eateries.
Culture has played a big role in making it all happen. "It is the infrastructure," Skeans says. "A transformation of this scale can only be done one way, and that's getting the hearts and minds of the people to believe in it and want it to happen." She and CEO Greg Creed have been visiting with Yum! corporate employees and franchisees around the world and teaching a leadership development course called "leading culture to fuel results." The company also is laser-focused on ensuring that diversity and inclusion are integrated into all aspects of its business. Last year, it kicked off an initiative to advance more women into senior roles and achieve greater gender parity among its leadership ranks. About 41 percent of its global management posts are now held by women. Locally, the company has a longstanding partnership with Dallas-based Women's Foodservice Forum; Skeans was named to WFF's board of directors in January 2018.
"Yum! and its three brands have so much growth opportunity ahead," she says. "We're proud of the changes we've made and navigating the business strategies that we've put in place. And knowing that there is so much growth potential still ahead, is really exciting." 
Get the D CEO Newsletter
Stay up to speed on DFW's fast-moving business community with weekly news reports, interviews, and insights.