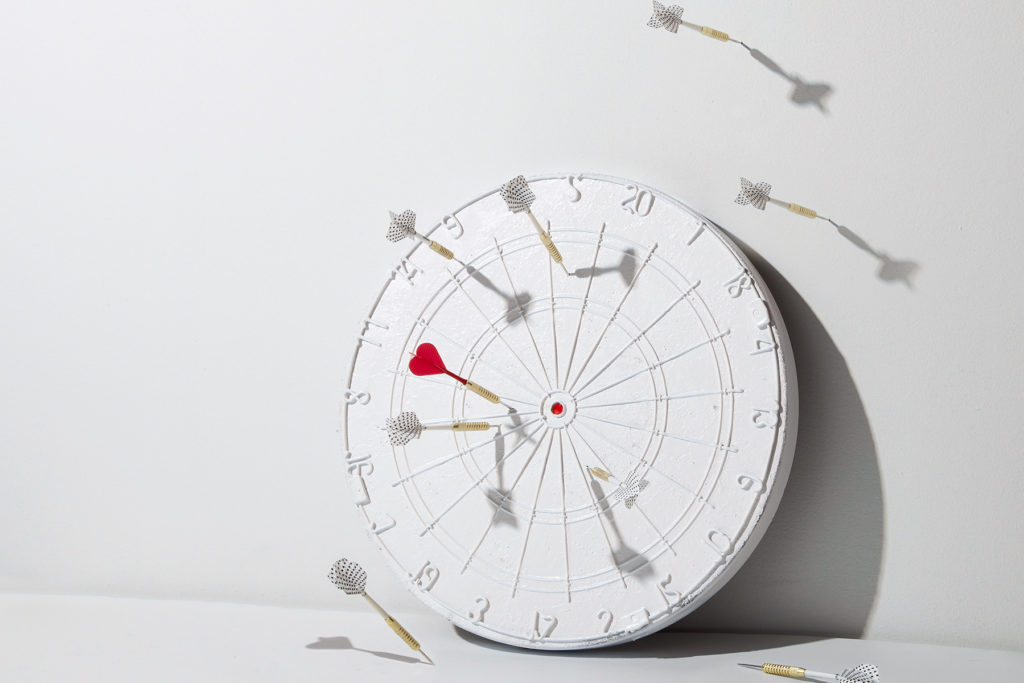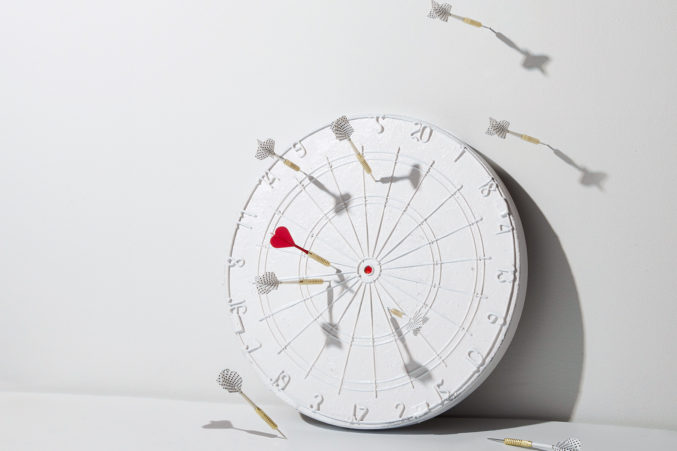 What We Can Learn From the Failures of Dallas Business Leaders
Sometimes the biggest successes are born of disaster. Just ask Mark Cuban or Craig Hall.
Let's start with a few discouraging statistics. The federal Small Business Administration says that about 30 percent of all new businesses fail within their first two years. Fifty percent are gone within the first five, and two-thirds don't make it past their 10th anniversaries. Those numbers make it plain: Failure is an even more integral aspect of business than is success. Beyond that, a rise in the number of failing businesses is counter-intuitively a sign of a healthy economy.
"A huge percentage of startups fail, and we should be happy about that," says Cullum Clark, an economist at Southern Methodist University. Not for the failure of any one, he adds, but for having a system that provides for so many experiments to take place.
An adjunct professor and director of the Bush Institute's Economic Growth Initiative, Clark explains that a drop in the number of failing business ventures would signal a downturn in the number of people taking chances on potential product or service innovations. That could be disastrous. "We need a lot of businesses to be started," he says. "Cities that don't have a healthy start-up environment—it causes them to have a dying economy."
One of the other benefits of seeing so many business ventures launched is that it forces those that do manage to survive past their 10th year (and beyond) to perform so much better. The likelihood of failure, coupled with the pressure of competition, is a strong motivating factor. "If a business is lucky enough to survive through a number of mistakes, then it might actually become a very formidable player that is actually able to, if you will, prevail over competitors and become dominant in an industry," Clark says.
But it's not just the economy at large that benefits from such failures. As painful as setbacks can sometimes be, smart entrepreneurs glean lessons from those experiences as they ultimately find their way to even greater success.
We spoke with several Dallas-Fort Worth business leaders, representing a variety of industries, about how their own past failures have done just that. Here's what they've learned along the rocky road of free enterprise.
Everybody Fails (at Least a Little)
"I seriously doubt, and cannot conceive of, a real success story over a period of time without having had major setbacks," says Craig Hall, whose HALL Group is a major player in North Texas real estate development. He is probably best known today for his thriving mixed-use campus in Frisco and his HALL Arts development in Dallas' Arts District. Yet, he's also had plenty of personal experience with failure.
A 1986 change to federal tax code incentives that had previously benefited the commercial real estate industry worsened a banking crisis in Texas that had been sparked by a severe drop in the price of oil. The state's economy fell into a deep recession, and a once-booming market for office space suddenly found itself overbuilt. Hall himself was overextended financially and spent years scrambling to pay off debts, eventually filing for bankruptcy protection in 1992.
Jody Grant was there during that tumultuous 1980s crisis, too; he was running the sixth-largest bank in Texas. But, like nearly all of the state's major banks at the time, it was undone by the twin descents of the oil and real estate markets, taken over by the FDIC, and sold for a fraction of what it once had been worth. But Grant went on to make a fortune as a founder of Texas Capital Bank and is now a partner in the private equity firm BankCap Partners. "A person who's afraid to fail, just generally speaking, probably won't be as successful as the person who's not afraid to fail and learn from his failure," he says.
Dallas Mavericks owner Mark Cuban hasn't experienced a financial collapse on the scale that either Hall or Grant have, yet even he has taken his fair share of losses across the many companies he has run and investments he's made. He estimates that his batting average of success for businesses he has started and run himself is about .750—meaning a full 25 percent of the time, things haven't worked out. "If it was easy, or if there was a template for success, everyone would follow it," he tells D CEO. "There isn't. You have to find your own way, and more often than not, that comes with failure and challenges. Every business has moments of failure. You lose a customer, a sale, a product release fails, something doesn't work. How an entrepreneur deals with these moments determines their future."
There's No Better Business School
In 2007, Jim Keyes followed a largely successful 20-year career at 7-Eleven by taking on the challenge of turning around Blockbuster. The once-dominant video rental chain had seen its business model fall apart as disruptors like Redbox and Netflix entered the market, then by consumer preferences shifting from DVDs to online streaming.
Keyes says that Blockbuster was aware of where the industry was heading and was actually better positioned than its competitors to take advantage of those changes, thanks to its long-established customer base. But, he says, the company lacked the capital it needed to make necessary investments, due to the 2008 collapse in financial markets, which left it unable to refinance its sizable debt.
The company's board also declined to secure exclusive streaming rights of films from several major studios—a deal that would have locked an upstart like Netflix out of a host of valuable content.
By fall 2010, Blockbuster was forced to file for bankruptcy. Keyes resigned not long after the company was acquired by Dish Network the following spring. Despite Dish's attempt to revitalize the brand, all corporate-owned Blockbuster stores closed by 2014.
"One my favorite quotes is from Nelson Mandela. It's beautiful—it speaks to exactly this circumstance," Keyes says. "Mandela said, 'I never lose. I either win, or I learn.' I learned more from the Blockbuster experience in five years than I did in 20 years at 7-Eleven."
Namely, Keyes says he learned the importance of communication in getting a big team to buy into transformative change, that complex problems need to be broken down into more simplistic elements in order to be tackled, and to not take criticism of business decisions personally. "In the case of Blockbuster, I think I could have improved on all of those fronts," he says.
Best Laid Plans Become Better Laid Plans
Calvin Carter found himself in something of a mid-career drift in 2008. He had sold his tech consulting company several years before and gotten into the real estate game, but as the Great Recession began to make that tougher, he found he wasn't passionate about the business.
So, Carter was primed to seek a new opportunity when then-Apple CEO Steve Jobs announced creation of the company's App Store, which would allow developers to sell their own software applications to iPhone users.
Carter launched Bottle Rocket the very next day. He sketched out plans for eight different possible apps and hired developers off Craigslist to build them for him. Seven of the apps flopped. The only one that didn't was intended to be a business utility—a basic airplane flight visualizer. It sold well enough to keep him going, but by most measures, he had failed as a would-be app mogul.
Then, six months after the App Store opened, Apple reached out to him. Early on, many apps in the store had been created by amateur hobbyists as one-offs to earn a little bit of extra cash. Carter was among the relatively few who were trying to build a business through the market—which meant he was also one of a relatively small number of companies offering a broad portfolio of apps. It didn't matter that they weren't selling. Apple saw that they were well made and asked if Carter would be interested in building apps for other companies. Absolutely, he told them.
"So, while the output of those apps were failures, the outcome was the building of a muscle and the building of a depth of experience, via our portfolio, that won us a pretty sizable business," Carter says. "A piece of business that completely changed the rest of my life." Fast-forward more than 10 years, and Bottle Rocket has designed applications on a wide variety of platforms for brands like NPR, Coca-Cola, Starwood Hotels, and Mary Kay. The company was acquired in 2013 by London-based advertising firm WPP, but it continues to operate independently out of its Addison office.
Although he's had a markedly different experience than Carter, Mark Cuban similarly looks upon a trying business failure as something that led to new opportunities. Sports Illustrated broke the story in early 2018 of a "corrosive culture" of sexual harassment and workplace misconduct inside the Mavericks organization, including the actions of then-CEO Terdema Ussery. Cuban faults himself for failing to recognize what had long been happening, and he says he worked hard to get to the root of the problem.
"Things in business are not always what they seem," Cuban says. "It's easy to get comfortable with a situation and trust the way things have always been done. Don't."
He brought in outside help to solve issues that he knew he wasn't best equipped to handle. This included the hiring of an "amazing" new CEO, Cynt Marshall.
"I had never looked at diversity as an opportunity to reach new markets and customers. Now I do," Cuban says. "I never realized just how much people from diverse backgrounds and orientations could bring new perspectives that allowed me to be more successful at challenging the status quo and innovating. Now I do."
Prepare For the Worst
Jody Grant cites the greater diversification of investments held by Texas banks today among the beneficial outcomes of the devastating 1980s crash. The state had a long history of economic dependence upon a single sector, first agribusiness and later oil. The 10 major banks that merged with others or were taken over and sold as a result of the crisis have since been replaced by "a whole cottage industry" of smaller banks. This, in turn, has led to the Texas economy, especially in Dallas-Fort Worth, becoming more widely diversified than it was in decades past.
"Bad things happen; we should expect the unexpected rather than expect the norm, because one has to be prepared and have contingency plans," Grant says. "Trees don't grow to the sky—there's a limit to how far they can grow. You can be overly optimistic about where you are at a specific point in time, and you can be mesmerized by all of the success that's happening both to you and around you. I think there was a lot of that in Texas [in the 1980s]." Some people in the state were "absolutely ruined" during the period, Grant says. "I was fortunate in that I was still in my 40s when all of this was happening, and I had the ability to restart my career." When he got that chance, with Texas Capital Bank, Grant heeded the lessons of having contingency plans every step of the way.
Craig Hall echoes these sentiments when asked to reflect upon the lessons he has carried forward from the crisis into every other phase of his career. "It emphasizes the importance of liquidity, the importance of cash flow, and the importance of being vigilant about how you manage your day-to-day business," he says. "When people have not had the experience of a down time, they may sometimes be a little too optimistic."
Cuban, meanwhile, points to the opportunities that such periods of widespread economic turmoil can provide to savvy businesspeople. "Your competitors face the same crises," he says. "The entrepreneur that digs in and finds new ways to innovate and make their customers happier will often find themselves stronger."
Love What You Do—Or Get Out
Phil Romano has succeeded in the restaurant industry at a scale that few people have. He's the creator of well-known chains with a national reach, like Fuddruckers and Romano's Macaroni Grill. But he's also had his fair share of flops, like Il Mulino, his ill-fated venture into Italian fine dining that resulted in him suing The Dallas Morning News over a four-star review.
He has even made missteps with some of his successes, like his multiple attempts to open outposts of his popular chain of prepared-food markets, EatZi's, in big cities outside of Texas. In New York City, he says, the company had failed to factor in the reluctance of customers to carry food home from a market like EatZi's that is far from where they live. "They were eating it there. They were using it like a food court," he says.
Romano's enthusiasm for the business is infectious, even as he details what went wrong with a healthy food restaurant he launched in San Antonio in the 1980s. (He didn't do the market research he should have done to discern that the potential customer base in that city was too small.) So, what keeps him developing new concepts long after he's already made himself a wealthy man? "I'm an opportunist. I look for opportunity," he says. "When I see an opportunity in the restaurant business, I think about how to suffice that opportunity and how to come up with an answer."
Passion is clearly key, as it was for Calvin Carter in the earliest days of Bottle Rocket, when it would have been much easier to just give up. By contrast, lack of passion was how he knew it had been time to move on from real estate. When the going got tough in that industry, he preferred to get going elsewhere. "If you find something you love, if you can afford to continuously and indefinitely endure that pain, eventually you will be the best in the world at it because you're not willing to give up," Carter says.
Dallas Is a Great Place to Fail
Nobody wants to fail, of course. But if you're going to fall short in business, North Texas is a forgiving place to do it. For one thing, the cost of living remains low compared to other big metros. So, getting back on your feet after suffering a financial loss is more manageable than in pricier markets.
But there also appears to be a cultural element involved. Think of famed oilman and investor T. Boone Pickens, who is all the more celebrated for having lost and rebuilt more than one fortune in his lifetime. Far from suffering any stigma for those failures, he has been honored for having demonstrated his resilience.
Because our economy emerged from the energy and agribusiness worlds, culturally, North Texas "is a place that really values entrepreneurship," says Clark of SMU. "In some sense, it doesn't so much celebrate failure, but it does celebrate the bounce-back from failure."
Keyes says setbacks in business can be more easily overcome in Dallas-Fort Worth because of its "can-do" environment. "Maybe it comes from the cowboy culture of when you're thrown off the bull, you dust yourself off and get back on," he says.
Although Grant is careful to note that "there's no great place to fail," he concurs that there's something to the entrepreneurial spirit in Texas that encourages risk-taking—and doesn't blackball those who fall short when a risk is taken.
"I think a lot of that is an outgrowth of the oil industry," he says. "The wildcatters in the oil industry were the early risk-takers of America. It was the oil guys who took enormous risks and, in turn, made enormous fortunes. You can't be unwilling to take a risk and expect to be tremendously successful."