From D CEO July 2019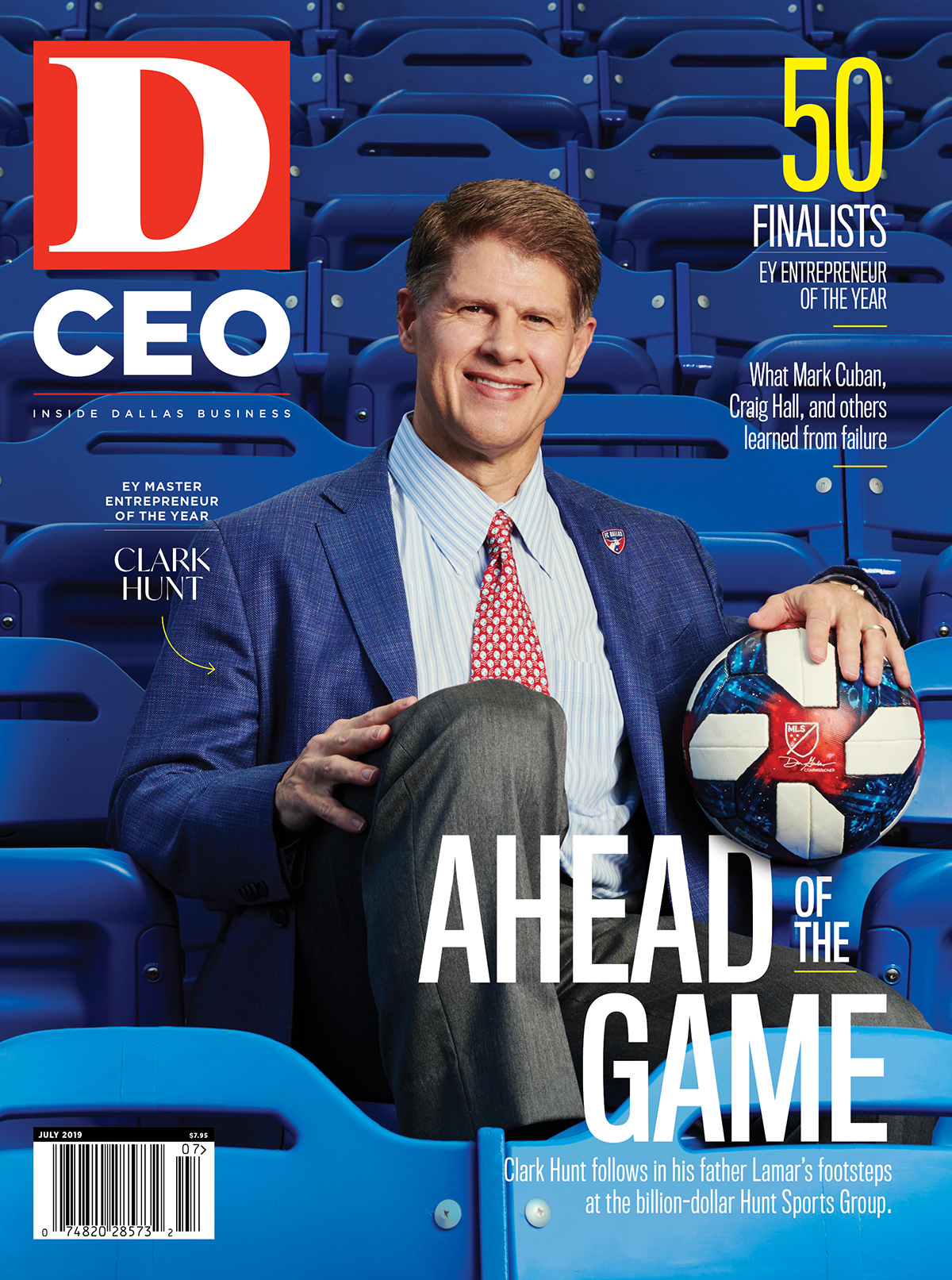 Subscribe
Late last year, Ted Rock was hand-picked by Panoramic Doors, a California window and door company, to do what he does best: take a burgeoning business and scale it for national growth. The decision followed a recapitalization by Tower Arch Capital, a private equity firm. The first item on Rock's to-do list:  uproot the Panoramic from its picturesque Oceanside backdrop to Dallas-Fort Worth, a region he says is stacked with opportunity. 
"Oceanside is a beautiful spot if you're a surfer, a beautiful spot if you want to watch cool things over the ocean at sunset," he says. "It's not a good place if you want to manufacture—it's tough. Costs are exorbitant, which makes it very difficult to be competitive. And truthfully, the labor pool is not there. No disrespect to California, but when you're a manufacturing company, it's tough to compete unless you're going to stay in California­—meaning you're going to have to limit your distribution."
But that's not the trajectory of Panoramic Doors. With Texas' strong economy and robust housing market, Rock says most of the company's growth is in the Lone Star State and trickling out to the Southwest and Southeast. In addition to the cost advantages—lower taxes and wages—the move "just made sense" to Rock. With boots already on the ground at the company's new headquarters in Fort Worth, the relocation is bringing  up to 100 jobs to the region, with about 40 percent transferring in from California. By the end of the year, the majority of the Panoramic's manufacturing will be housed at its new Fort Worth home base, along with its primary sales team and accounting department. 
Founded in 2010 by Alan Rees, a man who wanted to bring California's indoor-outdoor lifestyle to the masses with an affordable panel door system; Panoramic has positioned itself as a leader in the $8 billion industry with its unique double-patented systems. 
Although he won't disclose specifics, Rock allows that the company is well on its way to reaching $100 million in annual sales. Growth is coming fast and furious. Panoramic just opened its 11th and 12th showroom in Denver and Atlanta, respectively, and expects to top $200 million in sales within the next four to five years. 
Much of the company's growth goal hinges on the recent relocation—a move that has given Panoramic three times the space, allowing it to scale manufacturing from 70 panels a day to 300. "We're setting up manufacturing the way it should be," Rock says. "We are home here."
Get the D CEO Newsletter
Stay up to speed on DFW's fast-moving business community with weekly news reports, interviews, and insights.