From D CEO July 2019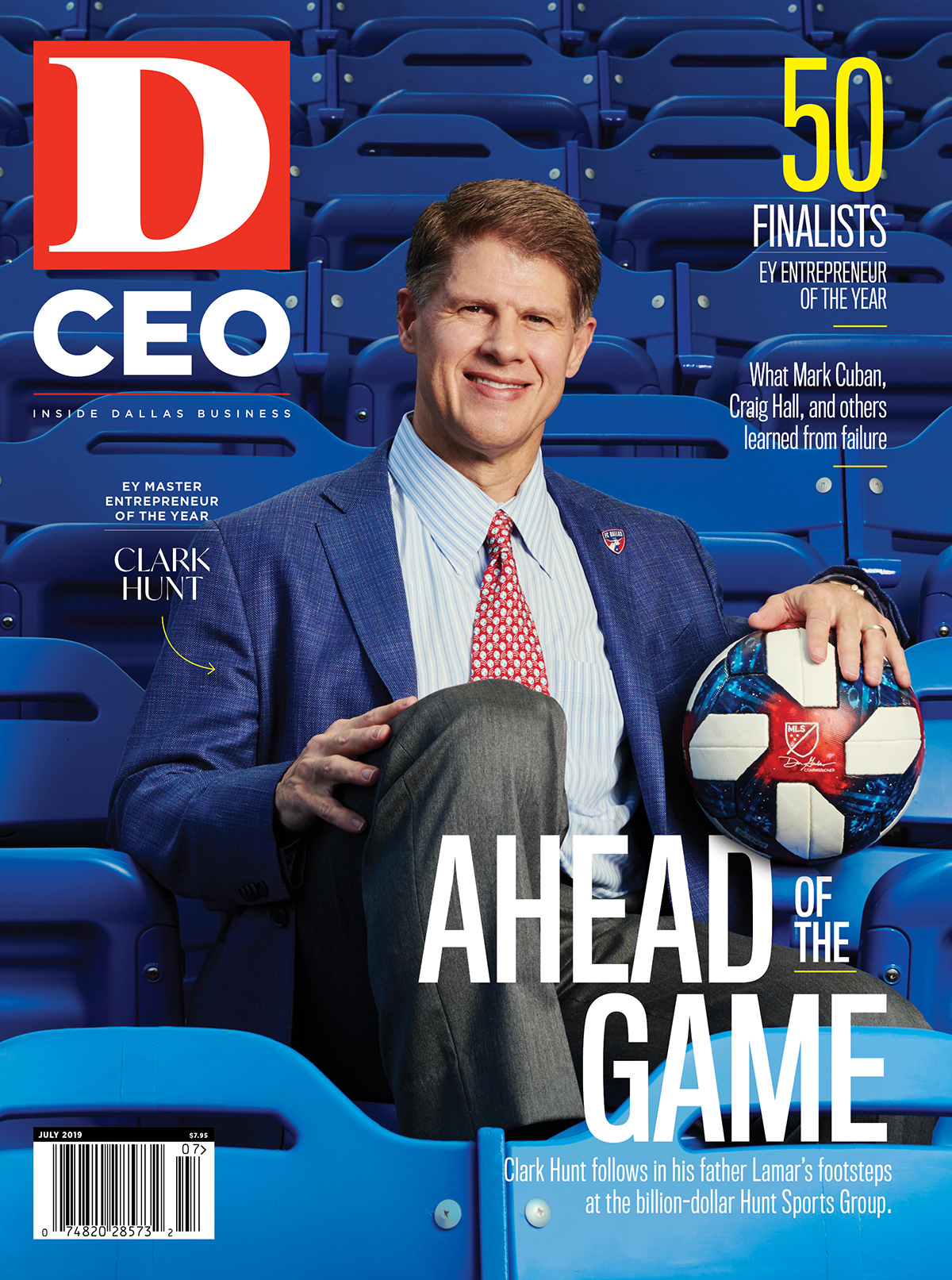 Subscribe
Why You Need To Know Her: Because Ossa Fisher is driving innovation in education as the president and COO of Istation (also known as Imagination Station). Formed in 1998, the Dallas company develops fun, animated, game-like tools to help children learn and teachers assess. It serves about 5 million students on 9,000 campuses throughout America and in eight global markets. They range in age from pre-K to middle school, but most are in elementary school.
Her role at Istation is a perfect fit Fisher, who got her undergrad in economics and international studies at Yale University (and serves as president of the Yale Club in Dallas) and earned a double master's in education and business at Stanford. For a long time, she struggled to find a job that combined the discipline of running a business with a mission of transforming education in America. "I feel like Istation is my calling," she says. "I've been on a journey to get here for many years. I've finally landed in a place that suits both my passion and my skill set."
Fisher was 4 years old when she moved with her family from Sweden to California, after her father, who has a doctorate in telecommunications, was recruited to work in the Silicon Valley. It was at Stanford where she met her husband, Anders (the son of former Fed chief Richard Fisher). They were smitten with each other from the start. Shortly after they began dating, Anders told her: "As you think about me, think about Texas." Ossa thought he was joking, "But, sure enough, about six years later, in 2008, we moved to Texas, and it has been great," she says.
While still in school, she spent a summer at the World Bank in Washington, D.C., then went to work for Bain & Co. after graduating. Fisher loved parachuting into different companies and problem-solving for clients in San Francisco, Singapore, and, ultimately, Dallas. But, as she was approaching 40, she decided to get more serious about doing mission-driven work. Fisher helped get Klyde Warren Park off the ground by serving on its board, and in 2013 went to work for Match.com as senior vice president of strategy and analytics.
"Education can be transformative. It's the gateway to the American dream."
But education was her true calling. She began researching edtech companies in Dallas, learned about Istation through its chairman and CEO, Richard Collins, and joined the company as CMO in March of 2015. Since then, Istation's brand awareness has grown four-fold. After working in marketing for a year, she segued into product development and led an effort to move the company from a traditional "waterfall" software development strategy to an "agile" approach. Basically, it meant getting away from a siloed approach to one that focuses on teams and allows for doing smaller software releases, faster. "It was a massive change for the organization, but it's working incredibly well, and it's here to stay," Fisher says. As part of the strategy shift, Istation brought in a chief product officer, freeing up Fisher to take on an even larger role within the company. She was named president in January 2019.
Fisher has her new priorities written on a large whiteboard that takes up most of one wall in her office. "Vision 2020," it's called. Along with an overarching focus on corporate culture, she keeps her focus on four things. The first is research; that means partnering with several universities (including SMU) to collect and analyze field data that helps Istation maximize the efficacy of its programs. The second pillar is voice recognition. This is especially important in reading lessons. When students read aloud, the computer can determine which students are fluent in reading and which ones are struggling and provide specific reports to teachers. Istation is working with Boulder Learning on the initiative and planning to do a full-scale launch in the fall.
The third focus is upgrading the company's technology stack. It has been 20 years since Istation's launch. That's great for stability, but it also means the company has some legacy tech to modernize. The fourth priority is formative assessments. Istation does automatic monthly and on-demand assessments of students, which helps teachers create individual learning paths. "We're fairly unique in what we do," Fisher says. "There are assessment providers out there that are really just monitoring how children are doing at the beginning and end of each year. Then there are curriculum providers—the ones giving adaptive curriculum to the students. There are very few that tie those two together, and then on top of that give actionable recommendations to teachers."
When she was a student at Yale, Fisher would often volunteer for New Haven Public Schools, where she saw elementary students walk through metal detectors and be monitored by armed guards. She realized that education was not the great equalizer she always believed it to be. Through Istation, she wants to do her part to ensure that all students can get a high-quality education, no matter where they live. "Education can be transformative," Fisher says. "It's the gateway to the American dream."
Get the D CEO Newsletter
Stay up to speed on DFW's fast-moving business community with weekly news reports, interviews, and insights.
Author
Christine is the editor of D CEO magazine and its online platforms. She's a national award-winning business journalist who has…