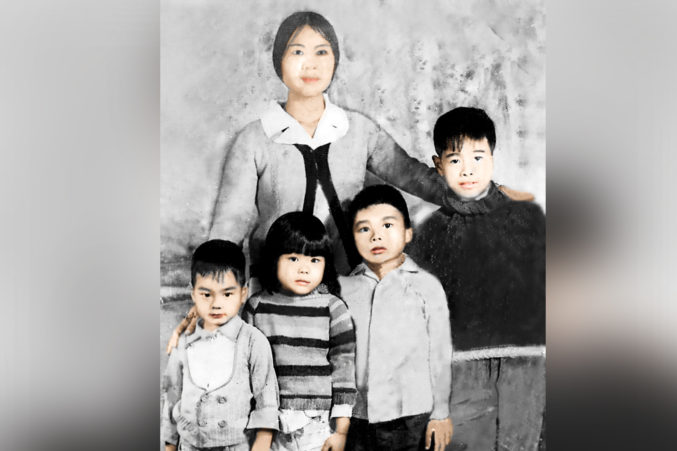 My Roots: Luraco Technologies CTO Kevin Le
Long before they became successful business executives, Le and his brother were visiting their dad in a Vietnamese prison camp.
Before 1975, my father was an officer in the South Vietnamese army. He was fighting along with the American army against the communists from the North. And, at that time, the Communists were very strong. Around 1973, the U.S. decided to withdraw from South Vietnam. Two years later, the South Vietnamese government collapsed, and the North took over. They put my father, as a prisoner of war, in a prison camp. They say it's just a 're-education camp,' a nice word that the communists use, but it was actually a prison. When my father went to prison, all the kids were separated. My mom, before 1975, had the education to become a nurse. She took Tom and my youngest brother Brian to the hospital to work with her. My sister and I stayed with my grandparents, because she couldn't take care of four kids and go to work. I stayed with our grandparents for several years. My father spent more than seven years
"We had to talk across the table because they were afraid we would hand him something. And food—we had to give it to the guards to scan. They looked to see if there were any letters, anything secret hidden inside." 

Kevin's brother Tom, on visiting their father in a Vietnamese prison camp
in prison, before being released. The communist government still monitored him. My mom decided to go back to our hometown so we could live together. She quit her nursing job and became a pharmacist. My father's new job was as a carpenter. After the U.S. withdrew from Vietnam, a lot of people suffered because of retaliation from the communist government. There was a U.S. program to bring all the prisoners of war who spent more than three years in prison to the U.S.–including the family. We ended up here in 1995 in the Dallas area, in Arlington. We came here, the whole family, our parents and five kids and $200 in our pocket, because that's all my mother had. When we came here, we just started everything over again. The good thing is, even though we had a rough life in Vietnam, my parents always put education first. They worked hard to put food on the table for us, and they always wanted us to have a good education. We started our company in 2005. I had one daughter–Sara. And my brother Tom had his daughter, Lucy. That's the name of our company: Lucy, Sara, Corporation: Luraco. We made the company for our children, not for us. That's what our parents did for us. We do the same thing for them.