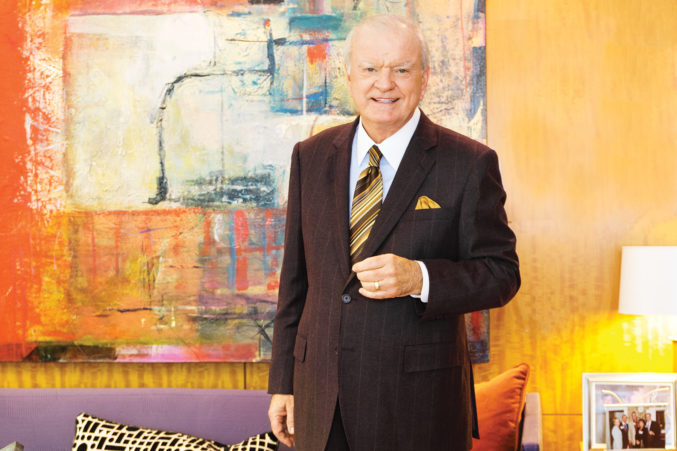 My Office: Don Godwin
The storied trial attorney and Godwin Bowman CEO shows us around his office in Renaissance Tower.
Don Godwin has scored some major legal victories during his four-decade law career. Whether it was the more than 15,000 hours and 200 depositions he and his team collected during the Deepwater Horizon case in 2010, or negotiating a $4 billion settlement resolving 382,000 asbestos lawsuits facing Halliburton, Godwin has solidified his stake as one of the country's leading trial lawyers. His office on the 17th floor of Renaissance Tower is adorned with clippings of profiles in The New York Times, photos of his wife Carmen and with GOP luminaries like the late President George H.W. Bush, and an impressive collection of alumni trophies from the University of Memphis and Southern Methodist University.