From providing aid as a public servant to building a Mexican restaurant that has become a local institution to bringing healthcare clinics to Hispanic communities, Dallas-Fort Worth Latinos are making an impact on the region in a big way.
For the third year, D CEO is honored to present the Latino Business Awards, a partnership between the magazine and the Asociación de Empresarios Mexicanos. The program recognizes successful Latino leaders, companies, and organizations in our region. Though we had numerous qualified candidates—making the judging process quite challenging—we were able to whittle it down to this year's cream of the crop across seven categories.

Rafael Anchia
State Representative, House District 103
LATINO ADVOCATE
As a member of the Texas House of Representatives, Rafael Anchia is the chairman of the Mexican American Legislative Caucus, the nation's oldest and largest Latino caucus. "We file lawsuits against entities discriminating against Hispanics; we advocate for things like public education; and we work with administrations on [things like] rulemaking or textbook adoption," says Anchia. At Dallas-based Civitas Capital Group, he serves as co-founder and managing director. Whether acting as a public servant or leading his firm, Anchia plans to make a difference. "It's more important than ever to stand up," he says.
Finalists: Maria Cristina Jaramillo, Grupo AHOrA; Karin Larrave, Northwestern Mutual; Henry Talavera, Polsinelli PC; Kris Muñoz-Vetter, Year Up Dallas/Fort Worth
Ana Rodriguez
Director of Latino Leadership Initiative, Southern Methodist University's Cox School of Business
LATINO UP AND COMER
Ana Rodriguez has worked in corporate, nonprofit, and education, but her role as director of SMU's Cox School of Business' Latino Leadership Initiative is personal. Rodriguez was born and raised in Dallas by a single, immigrant mother. When she graduated from SMU, she was the first in her family and one of the few people of color in the business school. "So that just empowered me to always advocate for others," she says. Rodriguez is proud to be able to give a voice to Latinos at her alma mater, and lives by a simple rule: "Be kind to all."
Finalists: Grecia Garza, Rogers Healy and Associates; Marty Martinez, Social Revolt Agency

Javier Gutierrez
Owner, Javier's Gourmet Mexicano
OUTSTANDING LATINO BUSINESS: SMALL
With every bite at Javier's, patrons get a taste of Javier Gutierrez's home. Gutierrez grew up in Mexico City, so when asked to help open a Mexican restaurant in Oak Lawn, his one stipulation was that it had to be authentic. "I was proud of my heritage, and I didn't think that the Mexican restaurant scene was being thoroughly represented," he says. In a town full of Tex-Mex, Gutierrez has stuck to his roots, strategically expanding Javier's over the last 41 years. "Consistency in the restaurant industry is of the upmost importance," he says. "You have to surround yourself with very good people that believe in what you're doing."
Finalists: Matthew Lopez, MBL Title; Gabriela Norton, People Performance Resources LLC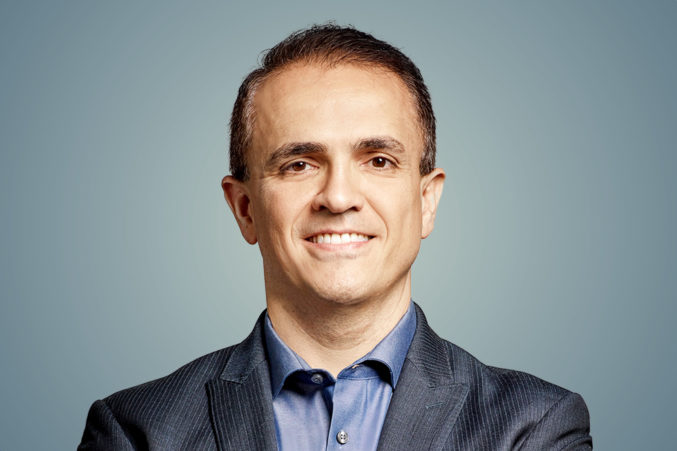 Carlos Vaz
Co-founder and CEO, CONTI Organization
OUTSTANDING LATINO BUSINESS: MIDSIZE
Carlos Vaz's mantra is "make it happen," a statement that encompasses his journey to CEO and co-founder of CONTI Organization. Vaz left his native Brazil and landed in America, building his real estate knowledge from the bottom up. Working as a construction worker, then project manager, then loan officer, Vaz eventually founded CONTI, which acquires and manages multifamily properties across seven Texas cities. With a focus on diversity, community improvement, and selective choices on projects and deals, CONTI now logs $48 million in annual revenue. "If you don't like the situation, you can change it," Vaz says.
Finalists: Eric Donnelly, Capital Plus Financial; Luis Fernando Ibarguengoytia, Four Leaf Ventures LLC

Frank Gonzalez
Co-founder and CEO, TSP
OUTSTANDING LATINO BUSINESS: LARGE
Growing up, Frank Gonzalez worked in the fields as a migrant worker, picking vegetables in Colorado with his parents. He says his success as co-founder of Technology Service Professionals is due to coming to America. "I believe that sometimes you have to give up to get up," he says, adding that his parents gave up their home for a better life in the U.S. Gonzalez and fellow engineer Rick Skaggs founded TSP after then-employer Honeywell International shuttered their department. What started out as Gonzalez, Skaggs, and two other employees in a room has grown into a $67 million business with 600 employees in 42 states. "People do business with people, not with companies," Gonzalez says.
Finalists: Juan Gonzalez, Mission Foods/GRUMA; Nina Vaca,Pinnacle Group
Richard Marquez
President and CEO, Texans Can Academies
OUTSTANDING LATINO NONPROFIT
Despite being a former high school dropout, Richard Marquez has dedicated his professional life to education. For the last 30 years, he's done it all—principal, teacher, superintendent, advisor to the U.S. Secretary of Education—while being a change agent for at-risk and disadvantaged youth. By establishing Texans Can Academies, Marquez has advanced transparency across platforms and improved the lives of more than 141,000 students. Developing programs such as Cars for Kids and has made Marquez an innovative leader who has initiated changes now considered to be educational norms.
Finalists: Anne Thomas, Avance North Texas; Adrienne Dominguez, Dallas Hispanic Law Foundation; Stuart Williams, The Concilio; Gloria Lopez, Trinity River Mission
Alvaro Saenz
Chief executive officer, MD Medical Group
LATINO EXECUTIVE OF THE YEAR
After moving from Colombia to Florida to study medicine, Alvaro Saenz took a detour and worked for a Big Four accounting firm. But in 2007, he returned to healthcare as CEO of MD Medical Group, a network of primary care clinics that primarily serve children and the Hispanic community. The Texas group has 50 locations, 40 of which are in DFW. It is now the area's top performer in primary care, Saenz says. Saenz says the group benefits an underserved population by staying open at odd hours, Saturdays, and evenings after school. "Unless you understand the reality of the population you're treating, you're not going to treat them right," Saenz says.
Finalists: Jorge Corral, Accenture; Javier Montemayor, Children's Health; Joseph "Joe" Rodriguez, Capital One
Get the D CEO Newsletter
Stay up to speed on DFW's fast-moving business community with weekly news reports, interviews, and insights.