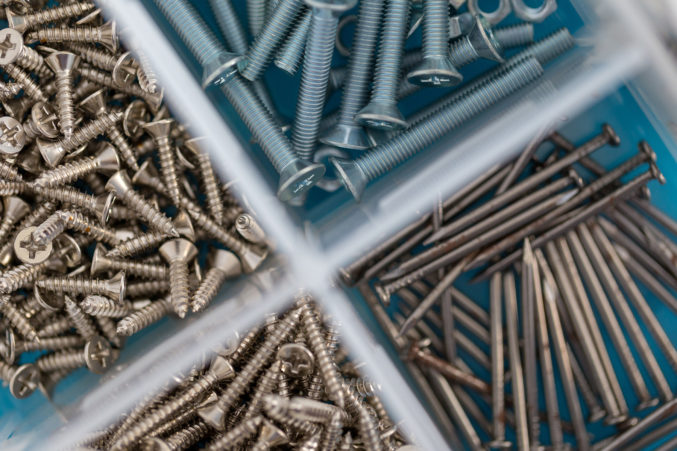 Jeffrey Harvey Minds the Shop at PrimeSource Building
Harvey helped the Irving company navigate the legal fallout that occurred after former executives started up a competitor.
Irving-based PrimeSource Building Products Inc. is the largest distributor of fasteners (nails, screws, etc.) in the country, with 1,200 employees at 34 locations and thousands of  customers across the Americas. Its revenue is about $1.2 billion annually. Jeffrey Harvey went to work for the company as its first-ever general counsel in 2016. Later that year, it was discovered that several former executives had created a new fastener division inside another building products company, and they intended to directly compete with PrimeSource.
In the ensuing legal fracas, Harvey directed the filing of lawsuits against the former executives, their new employer, and other former employees who joined the competitor, alleging theft of trade secrets and violation of noncompete agreements. According to Mary Nix, a lawyer at Holland & Knight LLP who is familiar with the case, the effort to lure away clients and employees using PrimeSource's data was a grave threat to the business that Harvey successfully headed off. He obtained a motion enjoining the competing company from selling products to any of the customers identified on lists kept by the former PrimeSource employees. Further, the ex-employees were precluded from working in the fastener business for the duration of their noncompete agreements. With the threat of large damage claims and further litigation costs looming, Harvey was able to negotiate a settlement.
Harvey says the matter was resolved "with positive results for our company," but not after the filing of "five lawsuits in four courts across three states, with substantial expedited eDiscovery and forensics requirements to support urgent requests for injunctive relief to prevent damage to our business."
Harvey, who has been a corporate counselor for 17 years, says he is naturally interested in business and the role legal and risk management plays. "I have always tended to favor the counselor and advisor role," he says.
After doing his undergraduate work at Texas A&M and earning his law degree and an MBA from Wake Forest, Harvey worked for a variety of businesses in Texas, Utah, and Florida, as both a lawyer and in operational roles. Looking ahead, he says he's excited to see where the role and influence of in-house lawyers will go: "I have seen tremendous evolution in in-house practice and look forward to even more collaboration with my business partners."