Meet the Winners of D CEO's 2018 Oil & Gas Dealmakers Awards
Meet the CEOs, CFOs, and innovators who have made Texas a national and international center for energy activity.
D CEO's inaugural awards program honors leaders in upstream, midstream, services, and finance sectors.
T. Boone Pickens
BP Capital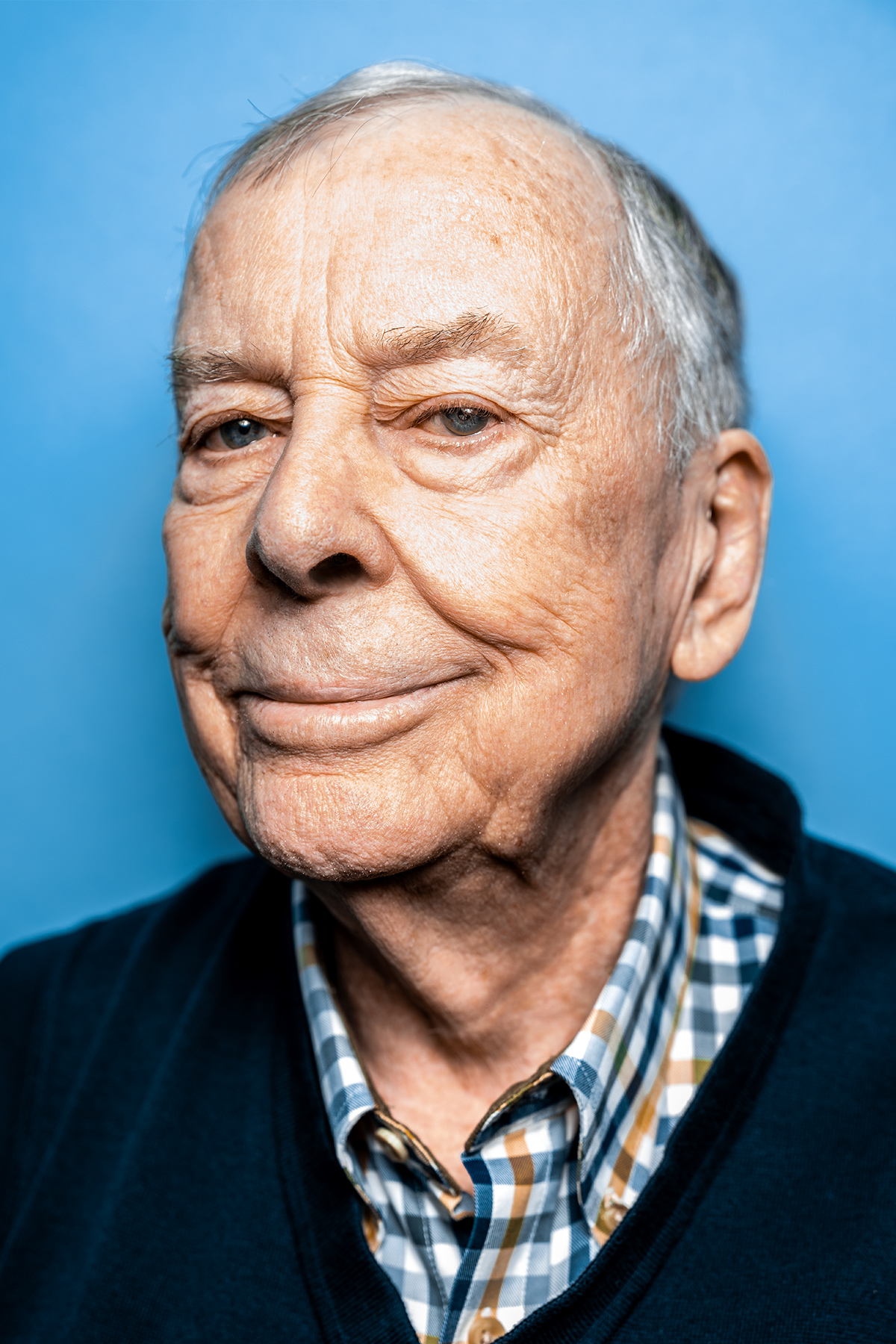 Lifetime Achievement Award
It's hard to overstate the influence that the legendary T. Boone Pickens has had in his nearly 70 years in the oil and gas business. From his early days buying land and drilling in the Permian Basin, to building those efforts up into Mesa Petroleum, to decades later founding the energy-focused investment fund BP Capital and becoming a vociferous advocate for U.S. energy independence, Pickens has never shied away from big risks with big rewards—and, yes, sometimes big losses. Following a series of strokes and taking a "Texas-size fall" that required hospitalization, Pickens decided to call it quits on his career in January. He shuttered BP Capital and even put his 65,000-acre Texas Panhandle ranch up for sale. "I'm proud of the leadership role I've played in the industry," he says. "Recent health setbacks have slowed me a bit, but don't count the old man out just yet."
Michael Garberding
EnLink Midstream
Midstream CEO of the Year
This June brought a $3.1 billion transaction through which Global Infrastructure Partners bought a controlling interest in EnLink Midstream from Devon Energy, which will remain a customer of EnLink's. "We are thankful for the ownership relationship we've had with Devon, and we look forward to deepening our long-term commercial relationship," President and CEO Michael Garberding said when the deal was announced. It was the second of two major changes at the company this year. The other was a reorganization of its leadership structure into geographically based units to manage assets in the company's four core areas: the Permian Basin, North Texas, Louisiana, and Oklahoma. "Any time you make changes to reporting relationships and leaders within an organization, it can be difficult," says Garberding. "Every day, we are rethinking how we are running our business to ensure we are learning, making effective decisions, and getting better. And we are doing this as a team."
Finalists: Doug Dormer, Cardinal Midstream; Kelcy Warren, Energy Transfer Partners
Thomas Long
Energy Transfer Partners
Midstream CFO of the Year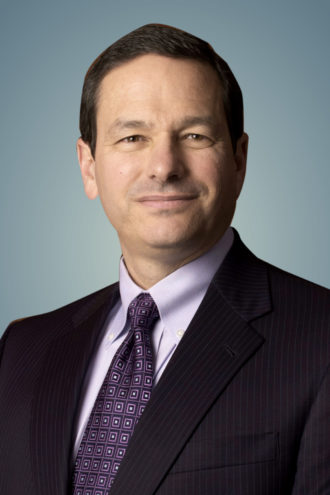 It's been a season of change for the Energy Transfer family, and Chief Financial Officer Tom Long has been at the center of the action. Master limited partnerships Energy Transfer Equity and Energy Transfer Partners announced their intentions to merge in August. As of press time, unitholders were set to approve the transaction at an October meeting. "It took a lot of effort with the rating agencies to ensure we could keep our investment-grade rating," Long says. "Frankly, the MLP equity market has become very challenged, so you had to come up with a lot of creative ways." The combined entity is expected to be an industry powerhouse with between $2.5 billion and $3 billion in retained cash flow to fund growth. "I feel there's going to be consolidation in the midstream infrastructure market, and we're set up well to participate in that," Long says. "There's a lot of exciting times ahead for us."
Finalist: Alison Fischer, Energy Spectrum Capital
Michael Latchem
Lucid Energy
Midstream Innovator of the Year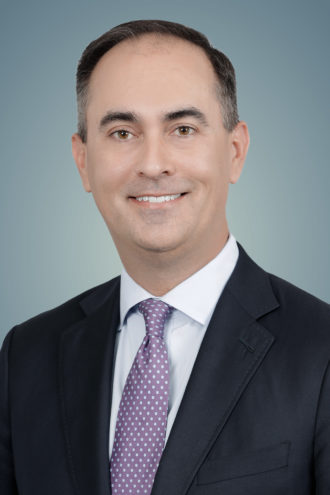 Michael Latchem has had a busy year. From the January sale of a Delaware Basin subsidiary for $1.6 billion to the September announcement that his Lucid Energy had entered into a long-term natural gas gathering and processing agreement with Marathon Oil. But Latchem, president and CEO, is proudest of a deal the company worked out a few years ago to acquire a family-owned midstream business. "Their core assets were located where we wanted to be, but they just weren't able to devote the capital and the activity level that reflected the high level of opportunity," he says. "Every discipline with our company tackled every challenge with creative solutions and a disciplined focus on closing the deal." It's this sort of inventive thinking by his team that has Latchem most optimistic about what's ahead. "Our team is consistently coming up with new agreement structures and project execution strategies that depart from the repeat-what's-been-done mindset," he says.
John Sabo
PCORE Exploration & Production
Rising Star Award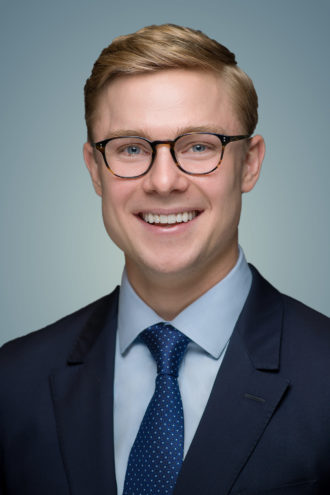 Twenty-eight-year-old John Sabo says he's excited to be a part of the next generation in energy. "The industry is constantly evolving in order to be more efficient, and we have been fortunate to have been led by some of the best business minds in the world," he says. The director of finance for PCORE Exploration & Production also serves as president of Dallas Young Professionals in Energy. He broke into the business with Pioneer Natural Resources, shortly after graduating from SMU in 2013, and served as its South Texas budget and planning supervisor before joining PCORE earlier this year. "Having been a part of that group is something I will be proud of for a long time," Sabo says. "The next generation is faced with a new set of obstacles to overcome. I can't wait to be among the next class of leaders who spur adaptation and uphold a great legacy."
Finalists: Stew Fuller, Lucid Energy Group; Jason Hradecky, Impact Selector International
Mark Hiduke
PCORE Exploration & Production
Upstream Innovator of the Year
It's been a year of transitions for PCORE, the company Mark Hiduke founded in 2014 at the ripe old age of 27. Exiting its Midland Basin assets in May, PCORE is now a large-scale player in the Delaware Basin, where its wells have produced 100,000 barrels in the first six months. "This all coming from an area that was labeled to be goat pasture as recently as 2016," Hiduke says. "Our subsurface and technical teams worked together to unlock the potential of an overlooked area." The company projects its production will increase to more than 10,000 barrels of oil equivalent per day by the end of 2019, up from just about 500 barrels per day now. "It is exciting to have a talented team to look to existing or new areas that we can build additional companies with," Hiduke says. "Our team, young in age and spirit, could easily continue working together for decades."
Finalist: Travis Stice, Diamondback Energy Inc.
Trevor Rees-Jones
Chief Oil & Gas
Upstream CEO of the Year
The lawyer-turned-wildcatter built his considerable fortune—$4.8 billion, according to the latest Forbes list of the 400 richest Americans—through well-timed entrances into and exits from oil and natural gas plays. Still, Trevor Rees-Jones' Chief Oil & Gas continues to produce in Pennsylvania's Marcellus Shale, with 2017 marking 10 years in the region, having achieved more than 1 trillion cubic feet of gross production there. Dallas-based Chief ranks among the top privately held producers of natural gas in the United States. The Maguire Energy Institute at SMU Cox School of Business recently honored Rees-Jones last with the L. Frank Pitts Energy Leadership Award. "Trevor has proven himself to be one of the great modern wildcatters, exhibiting a record of leadership, innovation, and ethics," said Bruce Bullock, director of the institute, when the honor was announced.
Finalists: Joseph Wm. Foran, Matador Resources Co.; Tim Leach, Concho Resources
Jill Lampert
NGP Energy Capital Management
Upstream CFO of the Year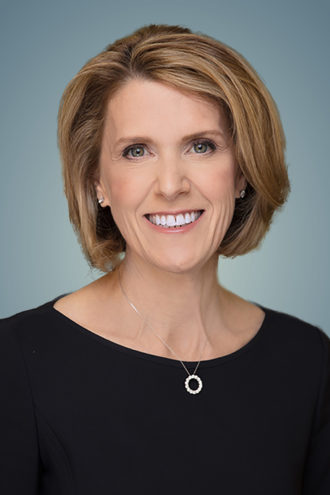 During the last five years, NGP has invested almost $2 billion in 38 North Texas companies that have collectively employed more than 900 people. CFO Jill Lampert, who has been with the firm since 2007, has been key to building out the infrastructure necessary to sustain NGP's growth—and meet the demands of reporting for both investors and regulators. "Technology is continuing to revolutionize the space, lowering costs and increasing production," she says. "Seeing how our portfolio companies are utilizing technology and leveraging it to enhance returns is exciting." Last year, NGP launched a women's executive energy forum, which includes a series of networking events for women working in the industry. "I am personally passionate about this initiative," Lampert says. "Finding the best management teams is what our business is all about, and being certain that our network is inclusive will ensure that success."
Finalists: Richard Dealy, Pioneer Natural Resources; Jack Harper, Concho Resources
Sale of RSP Permian Inc. to Concho Resources Inc.
M&A Deal of the Year
When Midland's Concho Resources Inc. decided to go all-in on one of the nation's hottest drilling spots, it didn't have to look far for a dance partner. Its all-stock purchase of Dallas' RSP Permian for $9.5 billion created the largest producer of oil and gas locked in sedimentary rock in Texas' Permian Basin. The deal added 92,000 acres to Concho's portfolio in the shale formation beneath West Texas and New Mexico. The Permian may account for more than half of the growth in U.S. crude oil production through 2019, according to government projections. The combined 640,000 Permian acres may have up to the equivalent of 2.2 billion barrels of undiscovered oil and gas, Concho told shareholders. When it closed the RSP deal in July, Concho boosted its 2018 spending plan on improvements to its operations from $2 billion to $2.5 billion-plus. That includes second-half upgrades to RSP assets it acquired.
Finalists: Parsley Energy acquiring Midland basin acreage from Double Eagle Energy Premium; Sale of Discovery Midstream to KKR/Williams Cos. Inc.
Global Infrastructure Partners' Investment in EnLink Midstream
Financing/Capital Deal of the Year
Pipes, storage, and processing plants. It's hard for a business like Dallas-based EnLink Midstream to be much duller than that. But EnLink drew interest from Global Infrastructure Partners, a $40 billion investment giant, because of its ability to reliably generate cash, year after year. By virtue of its long-term, fixed-fee contracts with customers, EnLink kicked off about $265 million in cash each year between 2015 and 2017 to Devon Energy, an Oklahoma oil and gas producer that controlled the company after spinning it out in 2013. In July, Devon sold EnLink to Global for more than $3.1 billion. Aside from streamlining its business, the move helped Devon reduce its total debt by $3.9 billion—something many energy producers are under pressure from Wall Street to do. EnLink will continue providing services to Devon, while its Global relationship provides new potential sources of capital to fund ongoing growth.
Finalists: Brazos Midstream recapitalization Under Morgan Stanley; Lucid Energy recapitalization Under Riverstone & Goldman Sachs
Billy Quinn
Pearl Energy Investments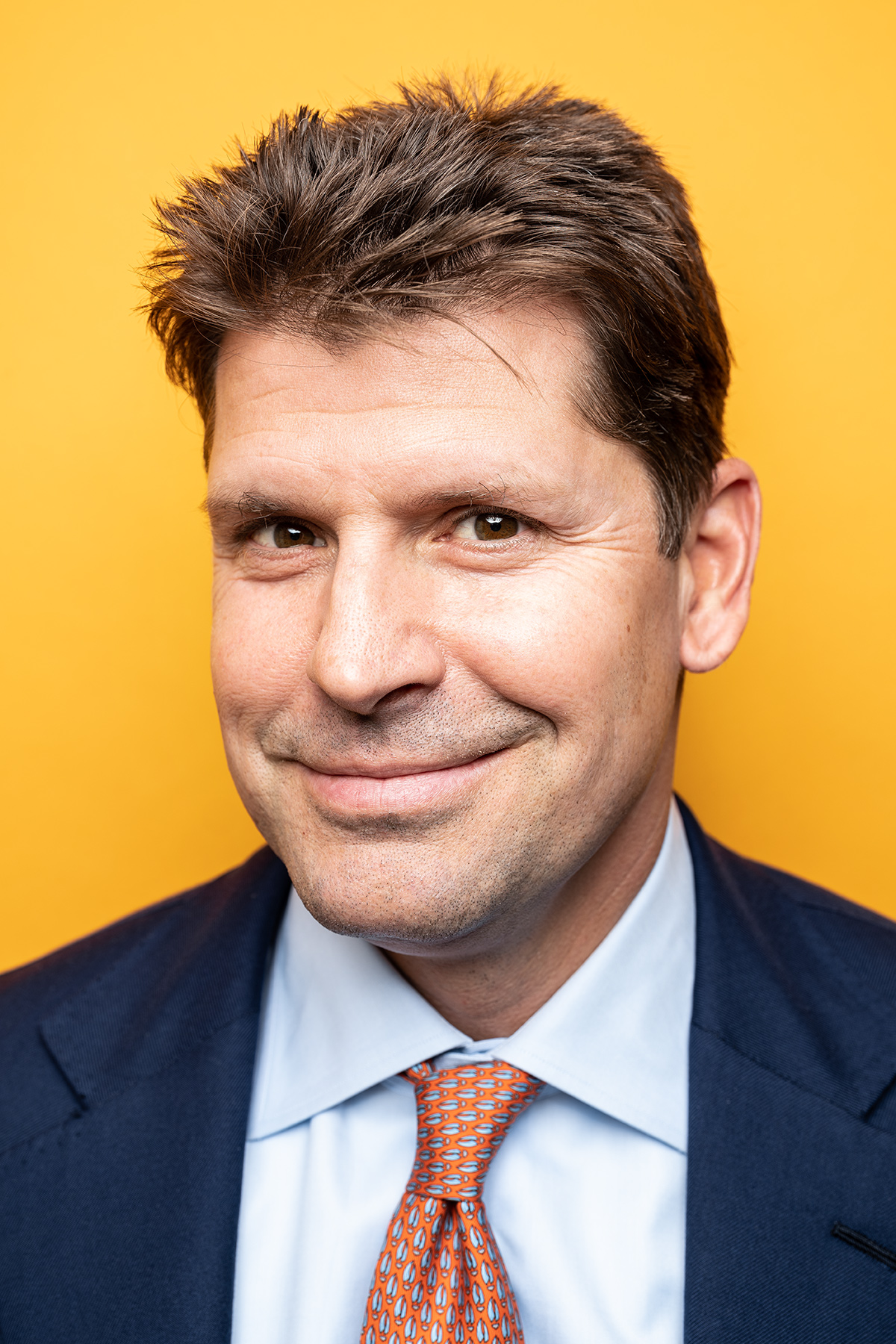 Private Equity Firm of the Year
Working in investment banking in the early 1990s, Billy Quinn realized he wanted a piece of the action. So, he later took a 90 percent pay cut to work with legendary Fort Worth investor Richard Rainwater. That eventually led to helping build Irving's NGP into a multibillion-dollar investment shop. Today, Quinn serves as managing partner of Pearl Energy, which has helped fund four energy startups—two of which are based in Dallas. In January 2017, Pearl joined with NGP and company management to commit $77.5 million to AVAD Energy Partners. And this past March, the company teamed with an affiliate of NGP to commit a combined $100 million in equity to Mettle Midstream, which supplies a range of services to companies that refine raw energy fuels and move them from point A to B. Quinn formed Pearl in 2015 with Chris Auld, who helped lead the 2013 sale of NGP-backed Teak Midstream for $1 billion.
Finalists: Tailwater Capital, led by Jason Downie and Edward Herring; Energy Spectrum, led by Thomas Whitener Jr.
John Wallace
DeGolyer and MacNaughton
Services CEO of the Year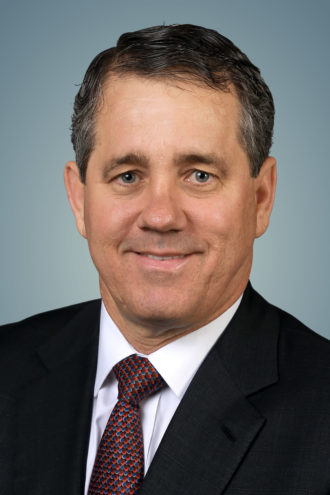 When John Wallace started with DeGolyer and MacNaughton some 35 years ago, the firm had just one office, in Dallas. Today, D&M is a global operation with locations in far-flung places such as Algeria and Azerbaijan. The company's growth has accelerated in recent years, with employee count expanding by 30 percent since 2016. "Fortunately, with Texas being at the heart of the petroleum industry, we have a rich pool of talent to pull from as we seek to hire," Wallace says, noting that he's particularly proud of the fact that D&M has never had a layoff during his tenure—not even during economic downturns. As Wallace looks to the future, he says he's excited by the prospect of using data analytics to transform the industry. "We are also investigating new ways to utilize the knowledge we have and to marry that with the latest technologies—particularly artificial intelligence—to increase company efficiency and bring better solutions to our clients," he says.
Finalists: Rhett Bennett, Black Mountain Sand; David Lane, Impact Selector International
Christopher Loy
Superior Silica Sands
Services CFO of the Year
A downswing in oil and gas prices nearly bankrupted Superior Silica Sands, but CFO Christopher Loy helped the company find a way forward through the disposition of some business units, debt restructuring, and renegotiating long-term agreements. He also reduced inventory levels by 60 percent over two-and-a-half years through improved tracking and order practices, and by eliminating $2 million worth of excess and obsolete materials. The result was a $100 million improvement in net income from 2016 to 2017, with annual revenue growing from $128 million to $364 million. "The industry we operate in is more dynamic than it has ever been." Loy says. "Dramatic efficiency improvements in the oil field have led to an energy renaissance in North America. While it has definitively raised the bar competitively, it also means change is occurring at a rapid pace every day, which makes working in this industry very exciting."
Finalists: Howard Seely, Holland Services; Christopher Weber, Halliburton
Chris Hosek
Texas Star Alliance
Services Innovator of the Year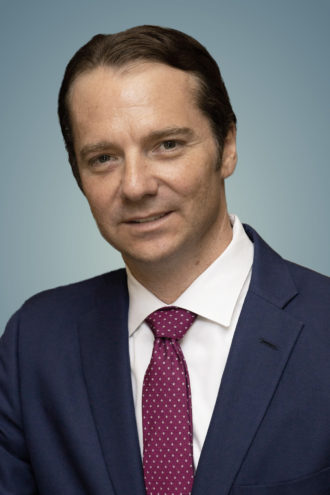 As the hydraulic fracturing revolution began in the Barnett Shale, Chris Hosek was working as chief of staff to the chair of the Texas Railroad Commission. It was there that he came to recognize the need midsize exploration and production companies had for the sort of legislative lobbying and consulting services now offered by Texas Star Alliance. The firm's client list boasts some of the largest energy companies in North Texas. Ten years ago, Hosek sat on a stage where experts discussed the probability that the United States might soon run out of its energy reserves. "Now we are exporting oil around the globe," he says. "Never underestimate the power of innovation and technology… Our challenge is to communicate these fast-moving advancements to policymakers. We have to translate new technological developments into rules and laws."
Finalist: Bruce Thompson, Thompson Cos.
---
Thank you to our partners and judges: Bruce Bullock, Maguire Energy Institute, Southern Methodist University; Katya Evseev, Young Professionals in Energy; Teresa Garza, Council of Petroleum Accountants Societies; Carly Feuerbacher Hewett, Women's Energy Network; Jim Howe, Financial Executives International; Ed Ireland, Energy Institute, Texas Christian University; Craig Lewis, Wichita Falls chapter of the Texas Society of CPAs; Stephen Molina, Energy Management Programs, University of Texas at Dallas; Tricia Seth, Permian Basin chapter of the Texas Society of CPAs, Gary Stone, Texas Alliance of Energy Producers; John Vallance, Fort Worth chapter of the Texas Society of CPAs, Chris Wallace, North Texas Commission; and Harvey Zimmerman, Institute of Petroleum Accounting at the University of North Texas. Paul Willey, representing the Dallas CPA Society, served as judging chair.