From D CEO May 2018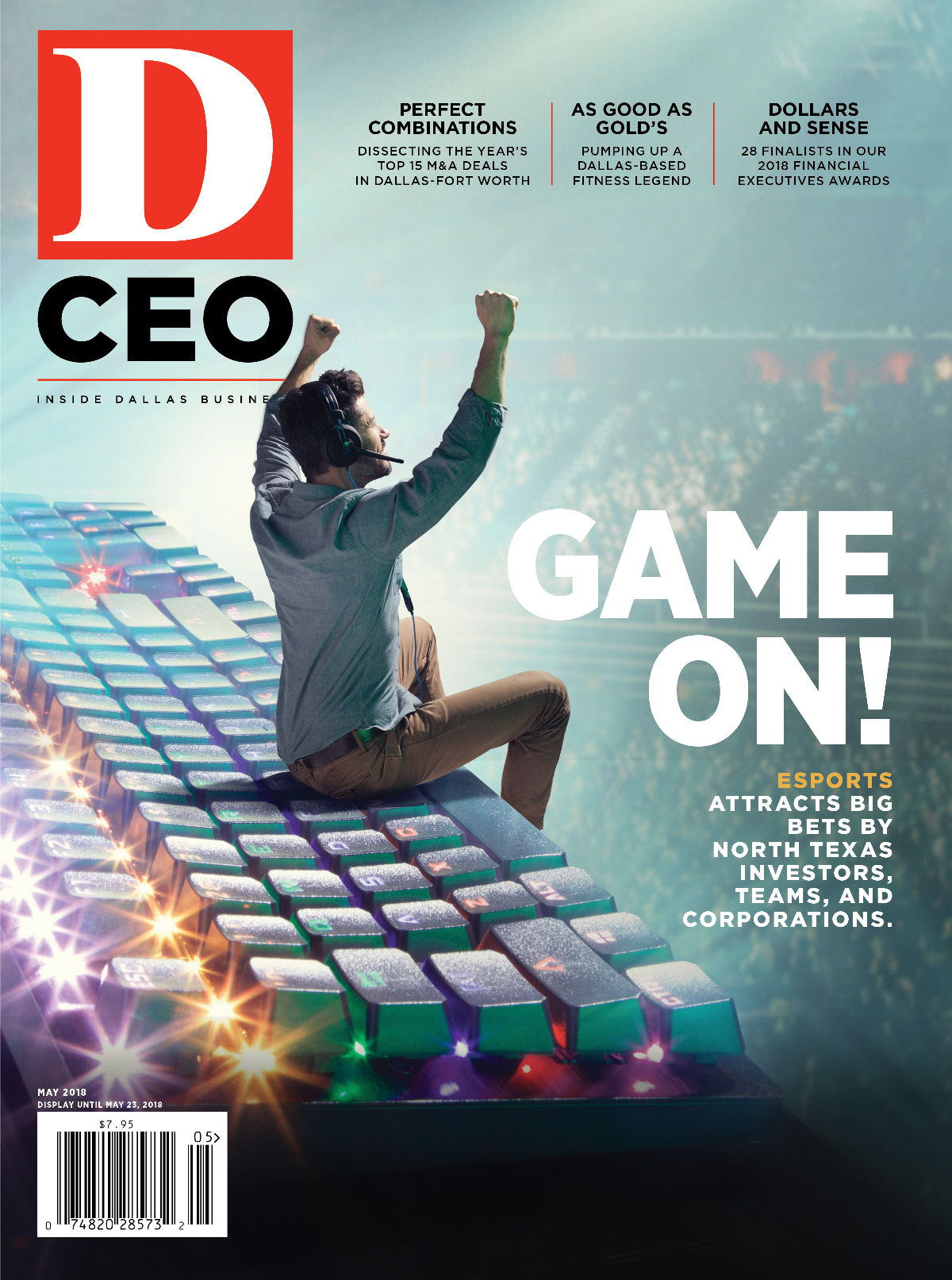 Subscribe
One led a global, cross-functional project that transformed the company's software-delivery system. Another executed an innovative lease-finance transaction that was a first for a U.S. company in its industry. A third devised a plan to solve the organization's long-term pension crisis within months of assuming the CFO role. Those are just a few examples of how more and more financial executives are playing key roles in North Texas companies—helping them clean up problems, streamline operations, and raise millions of dollars for future growth. They're also among the many success stories of the 28 honorees in our 2018 Financial Executives Awards. D CEO and our partners in this annual program—the Association for Corporate Growth, the Dallas CPA Society, and Financial Executives International—were assisted by an outstanding panel of experts in selecting this year's winners and finalists. Our 2018 judges were: Gemma Descoteaux, corporate partner, Sheppard Mullin; Sharon Lukich, partner and director of business development, Thomas Edwards Group; Jens R. Mielke, CFO, Rocky Mountain High Brands Inc.; Bill Sims, CEO and partner, Salmon Sims Thomas | Accountants and Consultants; and Tom Young, director and controller, Hunt Cos.
MICHAEL CANFIELD
Outstanding CAO, Controller, or Treasurer: Private Company
TopGolf Entertainment Group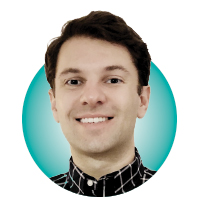 As treasurer at Dallas-based Topgolf Entertainment Group, Michael Canfield has a job that includes evaluating and enabling the company's growth opportunities, executing financing structures, and serving as an investor relations representative for equity and debt investors. Described by his colleagues as young, entrepreneurial, and extremely smart, Canfield helped fast-growing Topgolf achieve what it calls "excellent financial results" in 2017. He did it, in part, by securing a Fidelity-led equity raise—thus increasing the company's financial flexibility—and expanding the company's REIT partnerships for new venue growth.
FINALIST: Will Sharp, True North Advisors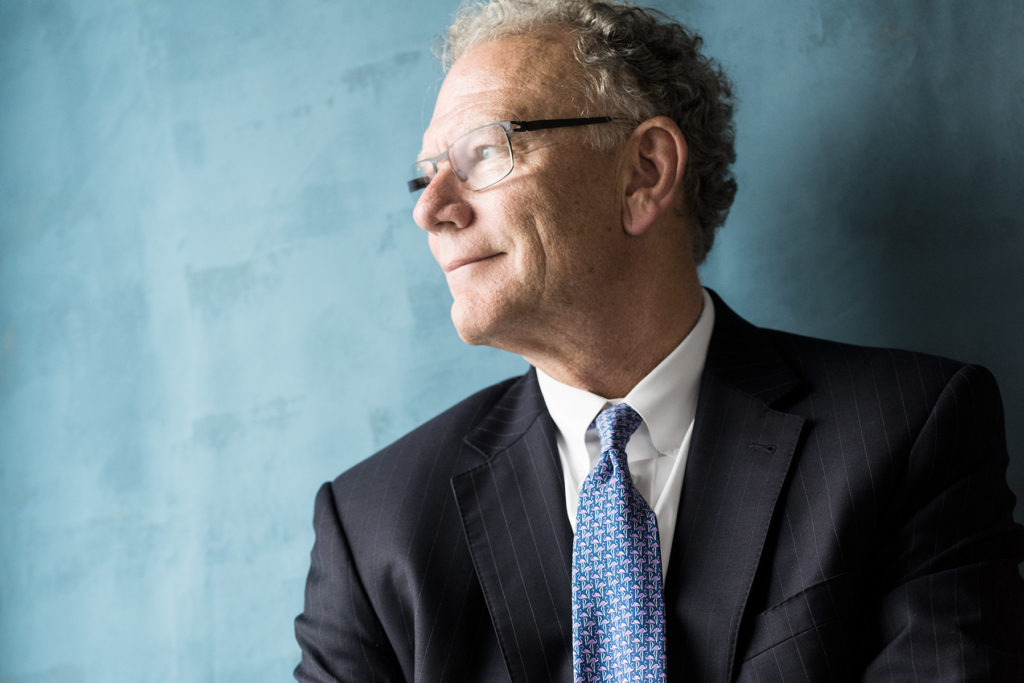 TOM WEIR
Outstanding CAO, Controller, or Treasurer: Public Company
American Airlines

By all accounts, Tom Weir, vice president and treasurer of Fort Worth-based American Airlines Inc., enjoyed an innovative 2017. Weir's department handled $4 billion in financing for new aircraft, for example, and obtained industry-leading rates on American's term-loan facilities. It also handled three major capital-market transactions, raising about $1.4 billion, and executed the first-ever JOLCO (Japanese Operating Lease with a Call Option) transaction by a U.S. airline. One indicator of Weir's success: Airfinance Journal named American the Airline Treasury Team of the Year for 2017.
FINALISTS: Deane Baron, Mavenir Systems; Jeff Chesnut, Alliance Data Systems
RICH DEALY
Outstanding CFO: Large Public Company
Pioneer Natural Resources Co.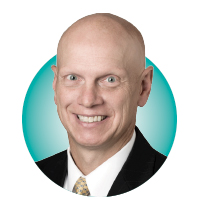 Pioneer Natural Resources President and CEO Tim Dove says Rich Dealy is an outstanding CFO because he's a strong leader "who is analytical … organized, and highly trustworthy." Responsible for the oil-and-gas company's treasury, accounting, marketing, supply chain, budget, and planning functions, Dealy also is a key decision-maker on Pioneer's management committee. It's thanks to Dealy, Dove adds, that Irving-based Pioneer enjoys premium pricing for its globally exported oil "in relation to oil sold in the Permian Basin, where the company focuses its operations."
FINALISTS: Tracey Doi, Toyota Motor North America; Charles Horn, Alliance Data Systems
PATRICIA DELGADILLO
Outstanding CFO: Large Private Company
Envoy Air Inc.

As senior vice president of administration and CFO, Patricia Delgadillo is responsible for all of the financial and accounting functions, administrative and financial services, and long-term planning for Irving-based Envoy Air Inc., a wholly owned subsidiary of American Airlines Group. She's also in charge of overseeing employee engagement strategies for Envoy's People Services department. Delgadillo, who came to Envoy from American in 2014, says her different roles have taught her that "you must always do your best, trying the hardest, but with high ethical standards."
FINALISTS: David Abbott, Grand Homes Inc.; Dan Patel, SSCP Management Inc.
CINDY WANG
Most Innovative Finance Team
Toyota Financial Services Treasury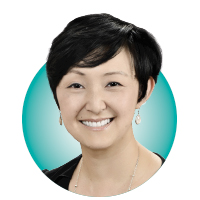 Saying that Cindy Wang's Toyota Financial Services Treasury team had its work cut out for it last year would be an understatement. Not only did the 54-member unit have to maintain its daily functions, but it had to do so during the company's headquarters relocation from Torrance, California, to Plano. Despite such challenges, Wang's team also launched several successful initiatives. Among them: issuing the auto industry's first-ever euro-denominated unsecured Green Bond, and migrating 3 million customer accounts to a secure, next-generation payments platform.
FINALIST: Tom Walker, Dallas Cowboys finance team
RICHARD GOODE
Outstanding CFO: Nonprofit Organization
Children's Health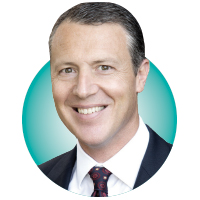 Richard Goode serves as executive vice president, CFO, and chief administrative officer at Dallas-based Children's Health, the nation's eighth-largest pediatric healthcare provider. Since joining the nonprofit in 2016, Goode helped double Children's net operating revenue, from $38 million in FY '16 to $80 million in fiscal 2017. Last year the CFO also led the organization through a successful issuance of tax-exempt bonds, saving the system $62 million. Says Children's President and CEO Christopher Durovich: "Rich is leading us on a path to achieve long-term success."
FINALISTS: Gayle Anderson, Dallas Zoo Management Inc.; Charlie Lindner, Metrocrest Services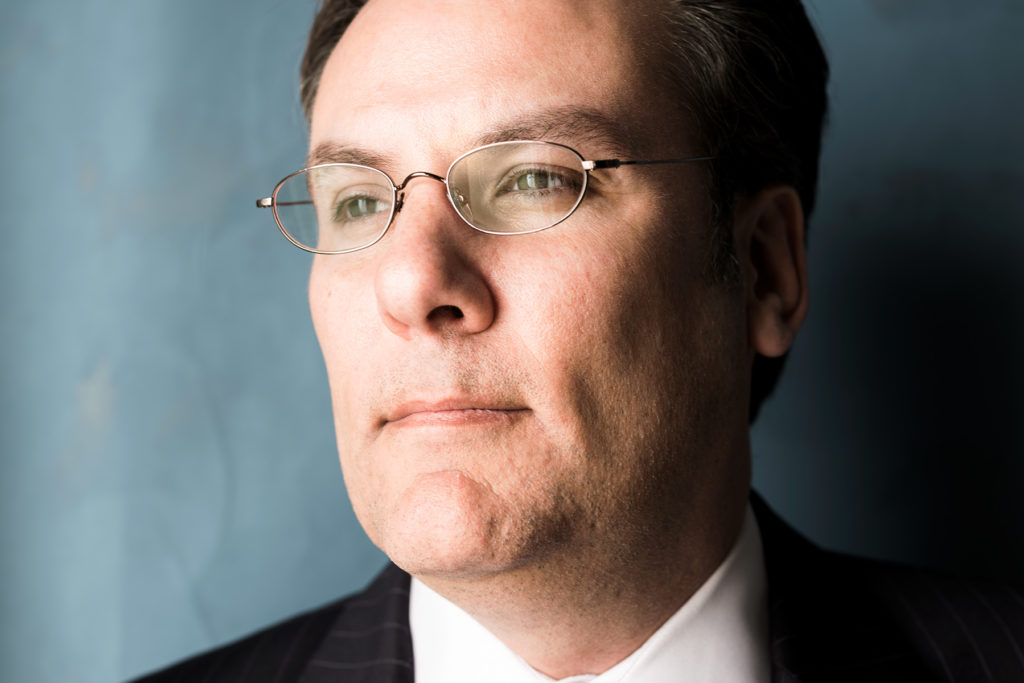 STEVEN ARMOND
Outstanding CFO: Midsize Private Company
ABEO
When Steven Armond joined abeo as executive vice president and CFO in 2016, the Irving-based medical billing and software company was struggling. That's no longer the case. Armond, who's described as a "proactive, out-of-the-box thinker" with broad responsibilities across the company, hired a new sales leader, re-engaged clients, forged new partnerships, and streamlined operations, realizing millions of dollars in annual savings. As a result of his efforts, abeo's EBITDA was up 24 percent year-over-year, and shareholder equity value has increased by 50 percent.
FINALISTS: Brant Brown, Westmount Realty Capital LLC; Allan Frank, HomePro Operating LLC; Ron Rushing, Velocity Group
JUSTIN CASKEY
Outstanding FP&A
RMG Networks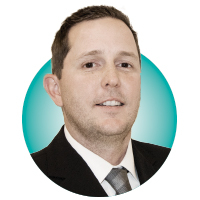 Jana Ahlfinger Bell, an executive with Addison-based RMG Networks, says Justin Caskey is "the go-to person" at RMG "if you want to get something done with excellence the first time, on time, no matter how difficult the task." Caskey, the software company's vice president of corporate development, proved that in spades last year when he successfully led a global, cross-functional project to transform RMG from a traditional hardware and software company to a SaaS company. Says Bell of Caskey: "He is an amazing financial professional."
FINALIST: David Frazer, At Home Group Inc.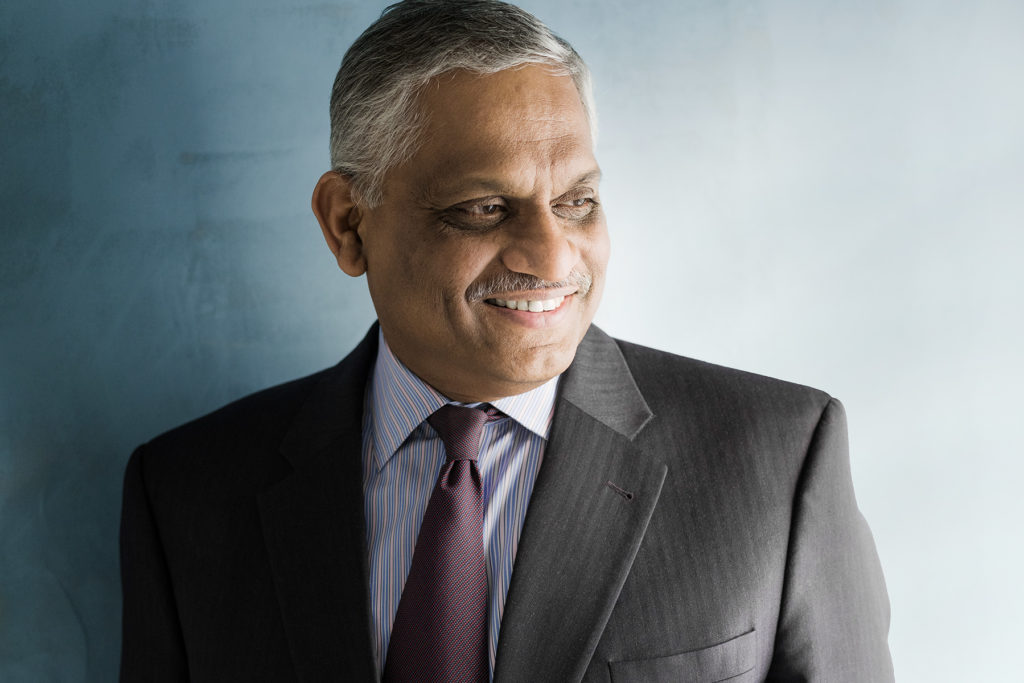 MAHESH SHETTY
Outstanding CFO: Midsize Public Company
SG Blocks Inc.

In July of 2016, Dallas' Mahesh Shetty became the CFO of SG Blocks Inc., which designs and fabricates "green" structures made from repurposed cargo-shipping containers. With the company just emerging from bankruptcy reorganization, Shetty brought it current on its SEC filings and switched auditors and insurance carriers, saving it $250,000. In 2017, the company filed to be listed on Nasdaq and successfully completed its IPO in June. Over the last 12 months, SG Blocks increased its backlog from $500,000 in 2016 to at least $77 million.
FINALIST: Michelle Hickox, Independent Bank
ANGELA BEDARD
Outstanding Internal Auditor
FDIC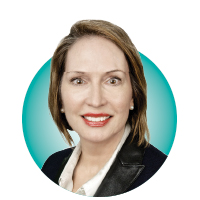 As manager of internal review, Angela Bedard is responsible for risk management at the Federal Deposit Insurance Corp., an independent government agency that helps maintain stability and public confidence in the nation's financial system. Bedard, a former director of information technology for Citigroup, leads 25 employees in the FDIC's Dallas office and interacts with cross-divisional audit teams nationwide. In 2017, she oversaw a team that audited three key externally hosted systems. She also developed a new protocol for system-security assessment within multiple business units.
ELIZABETH REICH
Outstanding Public Service
City of Dallas

Elizabeth Reich, a former CFO for the Social Security Administration, has served as CFO for the city of Dallas since September 2016. As the leader of nearly 160 employees, Reich delved immediately into the Dallas Police and Fire Pension System snafu. Within several months, she had devised a plan to clean up the mess. In addition, Reich stabilized the city's credit ratings, delivered the first balanced biennial budget, and led the city's first competitive bond sale since 2012. She also developed the Dallas 365 performance-metrics plan.
FINALIST: Torry Edwards, city of Terrell
MARK SINCLAIR
Excellence in Corporate Governance
Various Boards of Directors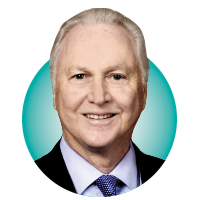 Mark Sinclair is chairman of the advisory board of the Institute for Excellence in Corporate Governance at the University of Texas at Dallas. He was the Institute's first board chair and, over the years, has encouraged it to focus on multiple thought leadership programs. Sinclair recently completed a 46-year career in public accounting, including 38 years with EY and eight with Whitley Penn LLP, and is currently on the board of Addison-based Daseke Inc. He's served on more than 30 nonprofit boards during his career.
Get the D CEO Newsletter
Stay up to speed on DFW's fast-moving business community with weekly news reports, interviews, and insights.