From D CEO May 2018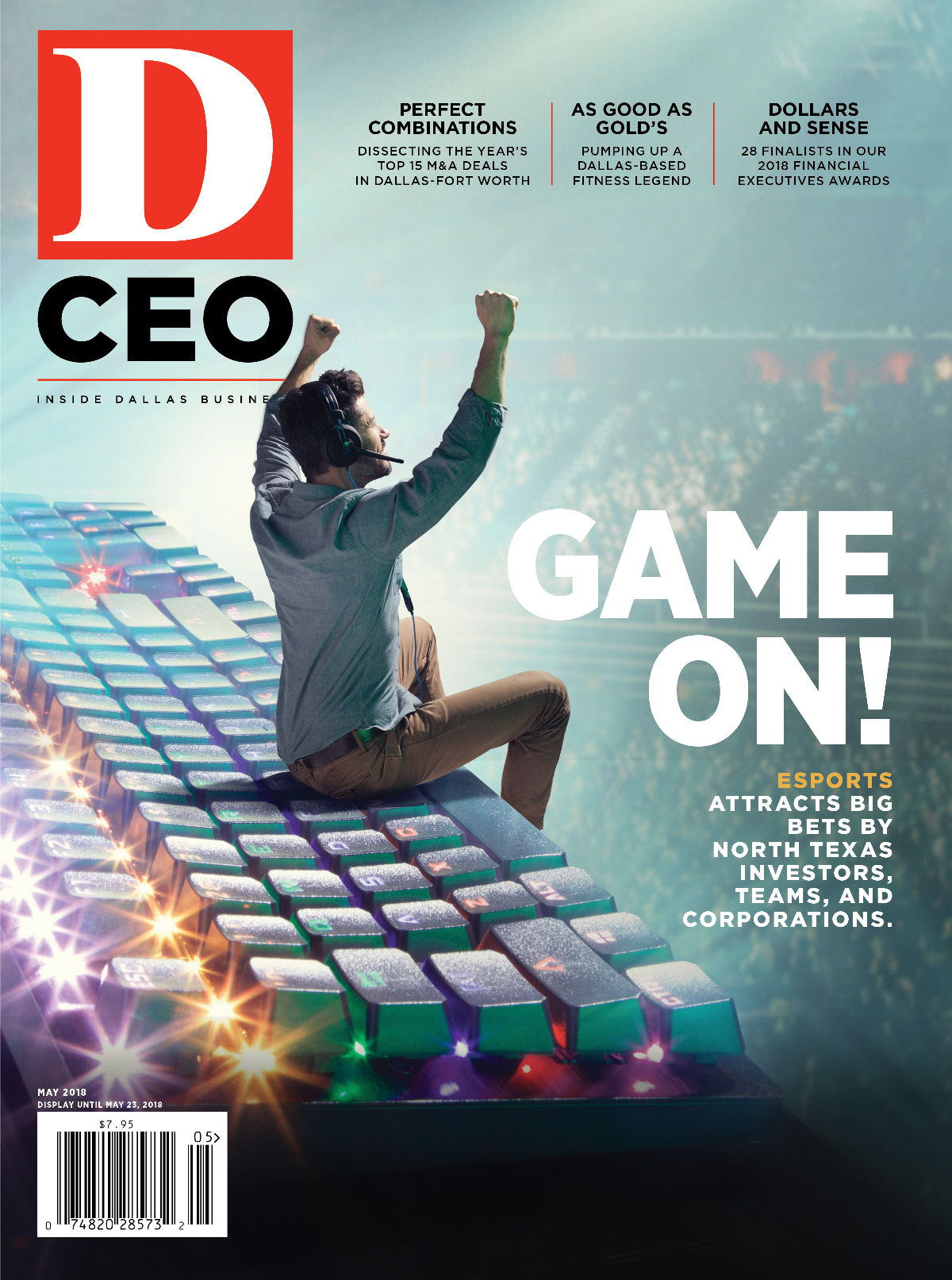 Subscribe
Blake Anderson has had a few different logos on his business cards throughout his 20-year career, but he's always had the same aim: To represent companies that occupy industrial space. And as of February, the broker has a new gig. Anderson joined real estate company Savills Studley as co-branch manager of the firm's Dallas office. He brings a strategy to grow its industrial portfolio in Dallas and throughout the southwest U.S.
"The complete reason I came over [to Savills Studley] is to build something," Anderson says. "Our industrial presence exists, but there's not a big Texas presence."
Growing a budding industrial division is nothing new for the former professional baseball player. Anderson, who's 44, founded Cassidy Turley's local industrial division with many other longtime Dallas brokers before Cassidy Turley eventually became part of DTZ and, shortly thereafter, Cushman & Wakefield.
Establishing a local and regional industrial division, Anderson says, will come in part from relationships he's been cultivating throughout his career, "but business development will also be a huge part." New York-based Savills Studley hopes to capitalize as the southwest—and Dallas-Fort Worth in particular—becomes a more popular location for distributors and manufacturers to establish or grow their real estate footprints. "Many industrial companies are looking at this central U.S. region," Anderson says. "I'll be focusing on DFW, San Antonio, Austin, and the surrounding states." Savills Studley's Dallas office currently has four brokers focused on the industrial sector, including Anderson.
The company's niche as a tenant rep-only firm attracted Anderson because he says it doesn't present any conflicts of interest, in contrast to firms that represent both landlords and tenants. That exclusive focus on tenants—of all sizes—is imperative to the firm, co-leader Frank McCafferty says. McCafferty, who's 50, has led the firm's local office since joining in 2015.
"At larger firms, there's a competition for resources, and [those resources] tend to be earmarked for the largest clients, which can come at the sacrifice of the smaller clients," McCafferty says. That's where Savills Studley says it's different. "If a client needs something, whether that's supply chain or network optimization, we have experts in that, or we'll hire some," Anderson says. "We want to be a Navy SEAL[-style] team that over-performs for every client."
The two men share similar views on the real estate industry, McCafferty says. "We have similar mindsets about clients. Blake shares [my] thoughts about client-focused real estate and what we want to accomplish," he says.
Increased demands from tenants continue to impact the way Anderson and McCafferty approach the job. "On the industrial side, the sophistication of the client has increased 10-fold in recent years," Anderson says. "Twenty years ago, people were looking for buildings to house products. Now, the building is the result of a lot of due diligence, a lot of study, and planning. The concrete box is just the end result of a lot of operational needs."
Savills Studley's No. 1 goal is to be the chief provider of industrial tenant representation regionally. And with DFW's total industrial footprint topping 766 million square feet, Anderson has his work cut out for him. "I certainly didn't come over [to Savills Studley] to be No. 3 or No. 5," he says.
Get the D CEO Newsletter
Stay up to speed on DFW's fast-moving business community with weekly news reports, interviews, and insights.