From D CEO May 2018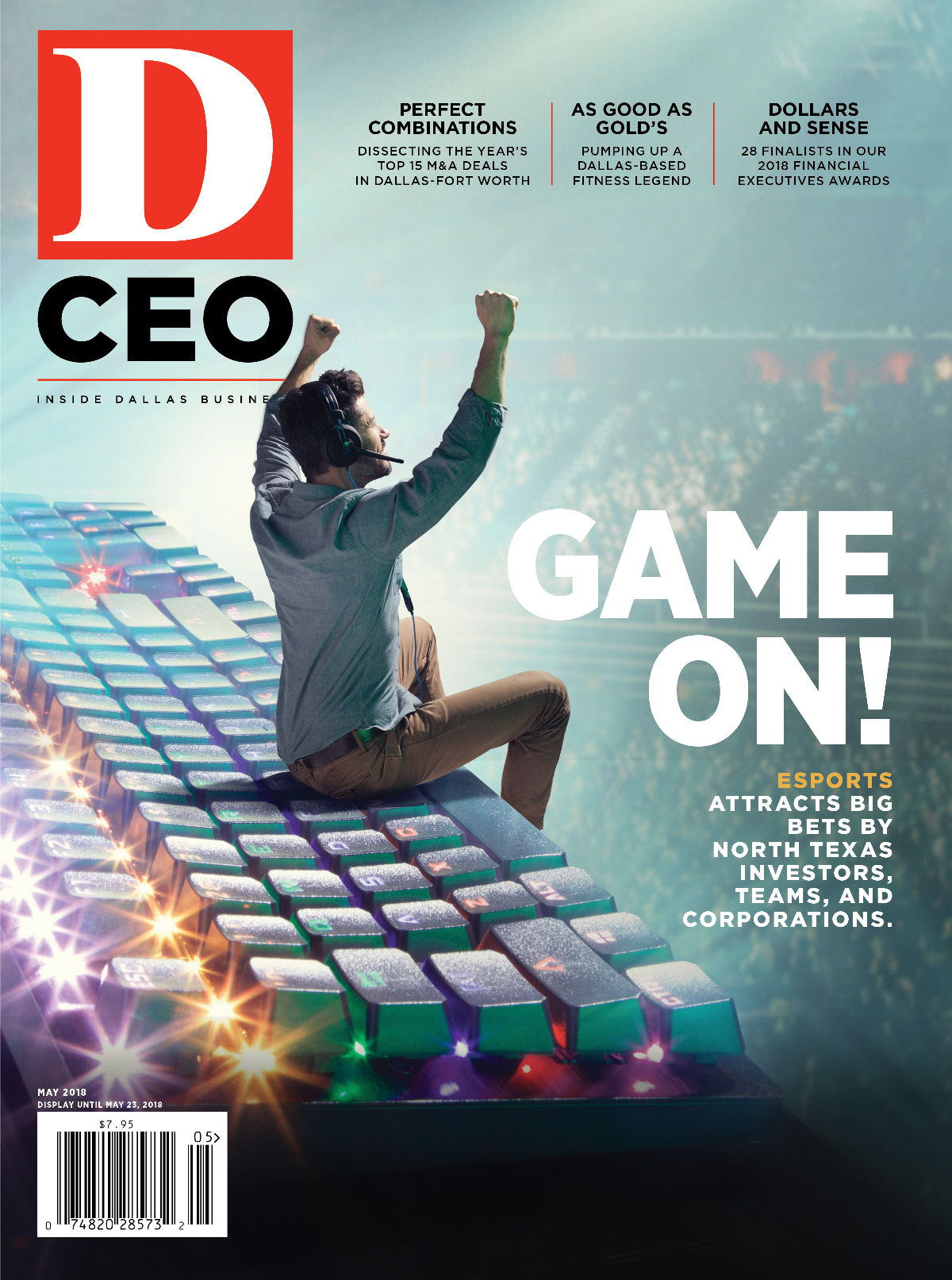 Subscribe
To some, the candy-colored ride-share bikes on Dallas' streets and lakesides (and a few actually in the lakes) are a nuisance. Others see them as a small step toward alleviating traffic congestion. To Rex Thompson, a retired Southern Methodist University finance professor who has considered the business side of the bikes, they're a "revenge effect" of our financial system and how it's evolved.
"Aggregating capital allows you to build big things, and that's good," he says. "Financial markets also allow someone to make a big mistake. They can aggregate a bunch of capital for a really stupid idea."
In his studied view, the bikes would be the latter. With low interest rates worldwide, multibillion-dollar pension funds searching for return have piled into venture capital funds, so there's a hefty supply of capital chasing a limited number of profitable new ideas.
Because it's relatively easy to make a business out of hooking a bike to a mobile payment system, no one company became the advantaged "first mover" in the free-roving bike-share business. "It's pretty rare to come out with something where you're so far ahead that you have years on the competition," Thompson says. "There are the Steve Jobs stories. How rare are those?"
Thompson says you don't need an advanced business degree to see how over-capitalized Dallas' bike-share business has become since last August, when the bikes appeared. Five operators throughout the city—LimeBike, ofo, VBikes, Mobike, and Spin—had between 18,000 and 20,000 bikes in Dallas as of mid-March.
Venture-fund backers of the idea have reportedly said the bikes need two or three riders a day to operate in the black. As proof, they've pointed to bike-share viability in China, where nearly 30 startups have entered the market. China-based Mobike, backed by the conglomerate Tencent Holdings, and ofo, backed by e-commerce giant Alibaba Group, have each raised roughly $1 billion in funding and are frequently mentioned as the likely winners in China's bruising market.
It's laughable to compare Dallas with say, Shanghai, which has 24 million people, most of whom don't have cars and live in dense high-rises, Thompson says. "They have a shopping mall that gets a million visitors a day."
The National Association of City Transportation Officials, which studies dockless bikes, says the business models are reliant on high trip volumes to break even or make money. The study's model assumed that at $1 a ride­—Dallas' going price for rides after free introductory offers—it would take about four rides per bike per day to break even. The study factored in an average bike cost of $200, with replacement needed every two years. Payroll for staff to collect, redistribute, and repair the bicycles was also accounted for.
While figures like these paint a picture that Dallas' dockless bike experiment is failing, advocates such as Dallas city council member Philip Kingston is not convinced. "These estimates are just guesses," he says, adding that nobody knows how this business will shake out. "Of course [Dallas' bike-share companies] are losing money now," he says. "They're startups."
On a bursting spring day in mid-March, they attracted 10,000 rides, Kingston says. That's roughly one eighth of the daily average the transportation officials' study claims would be needed to break even.
Kingston likes the bikes' potential to displace car trips, but concedes they likely will need to charge more, and the city will need to collect fees from the bike companies for using city streets and sidewalks.
As Thompson sees it, the bikes are a textbook example of the ability of the system to gather and deploy capital quickly, but not wisely. "This is going to happen once in a while." he says. "Twenty thousand bikes are going to end up in some city."
---
Thomas Korosec is an award-winning journalist who specializes in legal and business topics.
Get the D CEO Newsletter
Stay up to speed on DFW's fast-moving business community with weekly news reports, interviews, and insights.