From D CEO May 2018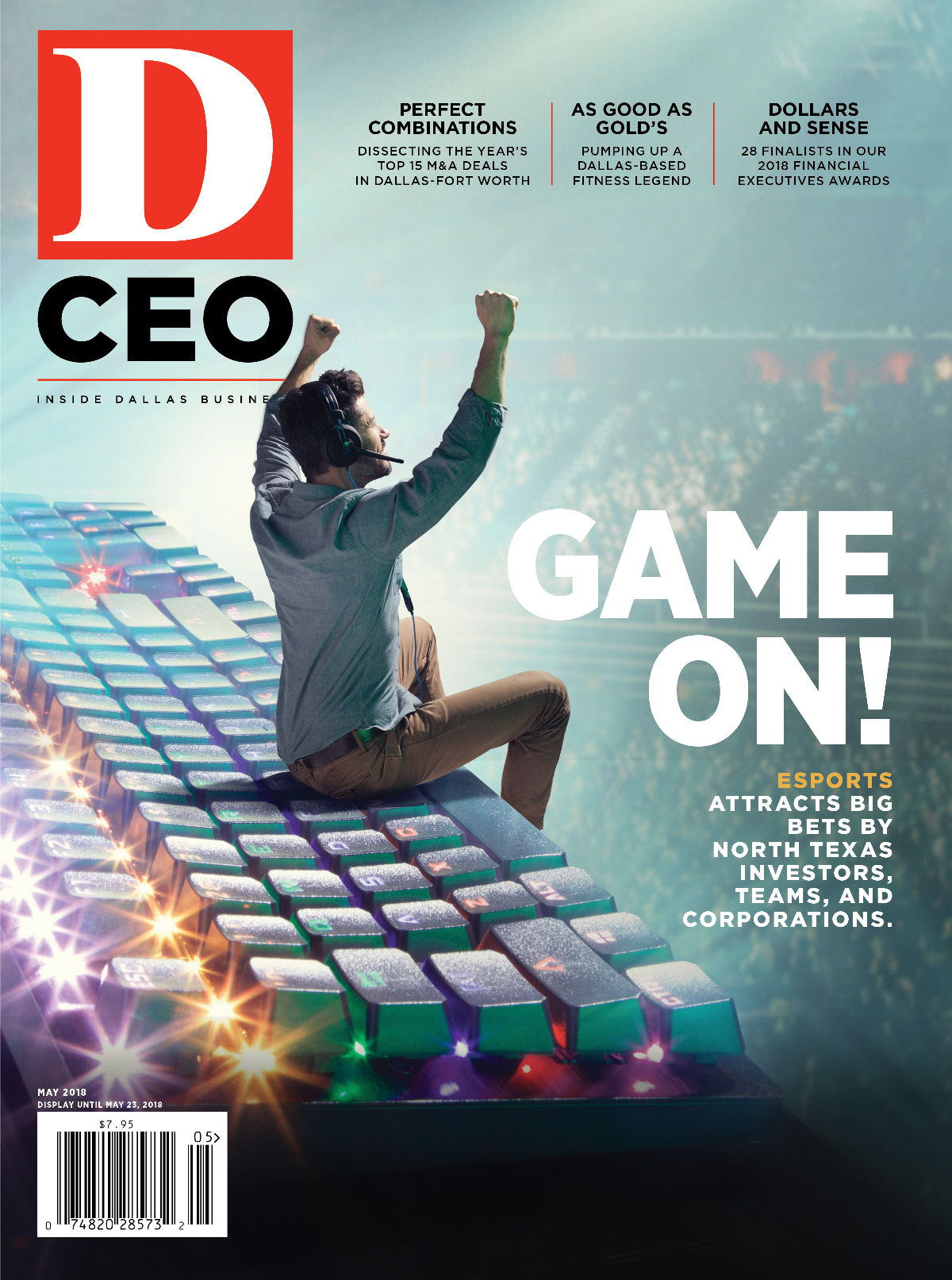 Subscribe
Over the past few years, small and mid-sized shale-focused, North Texas-based energy firms like Matador Resources, RSP Permian, and Pioneer Natural Resources have spent billions of dollars proving that shale has a place in 21st century oil markets. But a recent announcement by Irving-based ExxonMobil that it would triple its oil and gas production in the Permian Basin by 2025 offered hard proof that the shale oil business is truly thriving.
After falling to below $40 per barrel over the last few years, prices for West Texas intermediate crude oil have rebounded to more than $60 per barrel. In tandem with the rise in price, the Permian Basin has become the hottest oil "play" in the country. Spanning 55 counties in West Texas and parts of New Mexico, the Permian is the country's top producing oil region, home to 55 percent of all oil-directed rigs in the United States. In February, Permian shale oil production was about 2.9 million barrels per day, compared to Texas' entire onshore production of nearly 3.9 million barrels per day.
While Houston-based Occidental Petroleum is the Permian's top producer, other major energy companies, including California-based Chevron and ExxonMobil, are active as well. Last year, for example, the Irving giant more than doubled its Permian resources to 6 billion barrels of oil equivalent by snapping up the holdings there of Fort Worth's Bass family for as much as $6.6 billion. Now, the world's largest publicly traded oil-and-gas firm is pledging to spend $50 billion over the next five years to expand its U.S. business, a good chunk of it in the Permian and along the Gulf Coast.
ExxonMobil says that, by 2025, it will triple production from its operations in the Permian Basin to more than 600,000 barrels per day. Tight oil production from the Permian's Delaware and Midland Basins will increase five-fold in the same period, it adds. At least $2 billion has been earmarked for infrastructure, to move supply from the Permian to Exxon's Gulf Coast refineries and chemical facilities. Recently, the company acquired a crude oil terminal in Wink, Texas, to handle Delaware Basin supply near the Texas-New Mexico border.
ExxonMobil says it expects to have 30 rigs in the Permian by year's end, up from a 19-rig count as of September 2017. Irving-based Pioneer, meantime, which currently has 20 rigs in the basin, forecasts producing 1 million barrels per day by 2025. "Supermajor" Chevron, which had 16 rigs operating in the Permian in 2017's fourth quarter, is planning to add four more in 2018.
ExxonMobil expects to achieve its production growth via XTO Energy, its Fort Worth-based shale arm, which Exxon purchased for $31 billion in 2010. It also will tap its experience gained from drilling more than 5,000 horizontal wells—a staple of drilling in the Permian­—and from having large, highly-contiguous acreage positions there. ExxonMobil recently cited drilling its first, 12,500-foot lateral well in the Delaware Basin, and even a three-mile lateral in the Midland Basin.
"Our geographic and competitive advantages in the Permian position the company for strong growth and long-term value creation," says Sara Ortwein, president of XTO Energy. "We can deliver profitable production at a range of prices, and we have logistics and technology advantages over our competitors."
Get the D CEO Newsletter
Stay up to speed on DFW's fast-moving business community with weekly news reports, interviews, and insights.