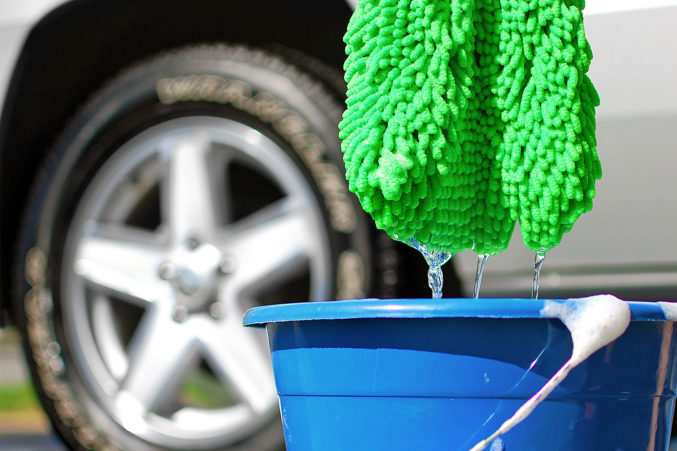 What I Learned: Victor Boschini Jr.
The chancellor of Texas Christian University on his first job at a car wash in Cleveland.
"I worked at a car wash called Kwik Kar Wash in Cleveland, Ohio. My sister worked there, too. She was the cashier. She got the nice job—she got to work inside. My cousin also worked there with me. I worked there for the summer. I learned that I didn't know as much as I thought. I was a 15-year-old boy, and I probably thought I knew everything. I was working in close quarters with older men—back then it was all men. They knew a lot about life, and I didn't. When I was a kid, I thought everyone thought like I thought. I learned that was not true. I also learned that some people work awfully hard for a living … [and that] hard work is rewarded. I noticed that some of the guys cleaned the cars faster, grabbed the towels quicker, and the manager did reward them.
Nothing's too small a task for him—not even washing cars.
I wasn't one of those. It wasn't a full-time job for me. But I learned to take pride in whatever job I'm doing. A lot of times if I'm asking someone to do something [menial] … I can say I've done that, too. I'm not afraid to do the things I ask them to do. After [the car wash], I got a cushy job working indoors in sales at Marshall Field's department store, which is now Macy's. There, I had air conditioning." —as told to Danielle Abril