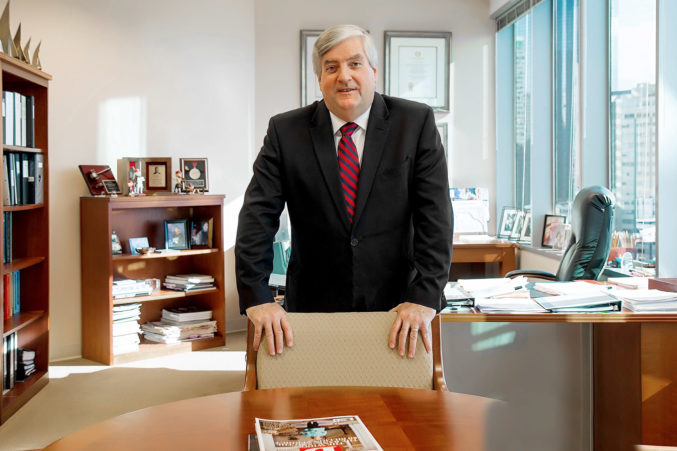 My Office: G. Michael "Mike" Gruber
Gruber, a partner at Gruber Hail Johansen Shank, shows us around his Fountain Place workspace.
As a teenager, Dallas native Mike Gruber was a "blue-collar," vocational-education guy who figured he was going to paint cars for a living. He and his future wife Diane both attended Thomas Jefferson High School and then Southern Methodist University, where Gruber earned his undergraduate degree before deciding to attend law school there. He'd developed an interest in the law at age 18, he says, after he was unjustly arrested by Highland Park police and jailed for three days. In addition to his work as a successful business-defense attorney, Gruber is active in civic and nonprofit endeavors, including Dallas Habitat for Humanity. A longtime board member of the Dallas Zoo, he was elected chairman of the $40 million-plus Southern Gateway Project—the deck park across Interstate 35, adjacent to the zoo. Because he envisions Dallas growing south of town, he specifically picked his office at Fountain Place with a spectacular view of the southern horizon.