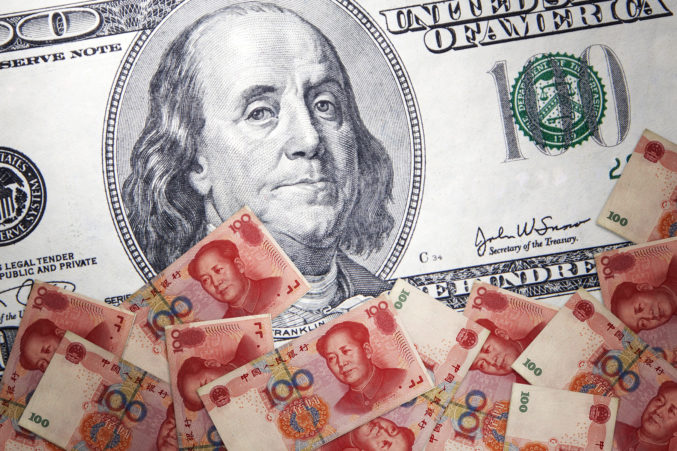 Business as Usual for MoneyGram
After the feds nixed its acquisition by a Chinese company, the money transfer outfit is continuing operations.
The demise of the proposed acquisition of Dallas-based money transfer company MoneyGram International Inc. by Chinese-owned Ant Financial officially came in January.
But for some watching the year-long attempt to get the $1.2 billion deal past U.S. regulators, the death rattle came earlier, last fall, when a group of U.S. senators announced their concerns about Chinese acquisition of financial companies, and regulators nixed the proposed acquisition of another company by a Chinese buyer.
Up until then, the Trump administration's tough-to-read stance toward China was enough to keep observers guessing whether the transaction would pass muster with the Committee on Foreign Investment in the United States. The secretive panel, made up of officials from the Treasury Department and other federal agencies, has the power to block foreign acquisitions of U.S. companies.
President Donald Trump had campaigned to crack down on China's trade practices. But during the transition in January 2017, he held a high-profile meeting with Jack Ma, executive chairman of e-commerce giant Alibaba Group Holding Ltd., and an owner of Ant Financial. The news out of Trump Tower was that Ma had promised to bring 1 million jobs to the U.S.
This past fall, however, when the administration blocked the purchase of a U.S. chipmaker by a Chinese buyer—and Senate Democratic Leader Chuck Schumer and several other senators announced their misgivings about the MoneyGram merger—the hurdles appeared to become a lot taller.
The lawmakers said CFIUS should consider "whether a transaction will give a foreign acquirer or government access to personally identifiable information or sensitive financial information of U.S. citizens that they would not otherwise have access to. Such information could provide foreign governments with access to information that could be used for intelligence or other purposes adverse to U.S. interests."
Similar concerns had been raised last spring by Michael Brown, chief executive officer of MoneyGram rival Euronet, who pointed out the proximity of MoneyGram kiosks to U.S. military bases. Brown's Kansas-based company tried to step in last spring and outbid Ant for MoneyGram, but lost out to a raised bid. So Brown's complaints sounded somewhat tactical.
When MoneyGram and Ant called off the tie-up in January, Reuters, citing unnamed sources, reported that regulators had rejected the proposal to mitigate concerns over the safety of U.S. citizens' identity information.
"You don't know for certain what the reasoning was," one analyst said of CFIUS's reservations, which were not made public. "The Equifax data breach over the summer [affecting 145 million U.S. consumers] likely ramped up concerns about selling a remittances company to a Chinese buyer."
In a statement, MoneyGram CEO Alex Holmes said only that "the geopolitical environment" had changed after the Ant deal was first proposed. In an interview with D CEO last summer, Holmes said that if the deal fell through, "we would continue to operate as we do now," and continue investing in innovative products.
Only a week after the Ant deal died, the company was working to make good on that promise. It announced that it would begin testing XRP, a digital currency, in its payments network to reduce money-transfer costs and settlement times.   
---
Thomas Korosec is an award-winning journalist who specializes in legal and business topics.