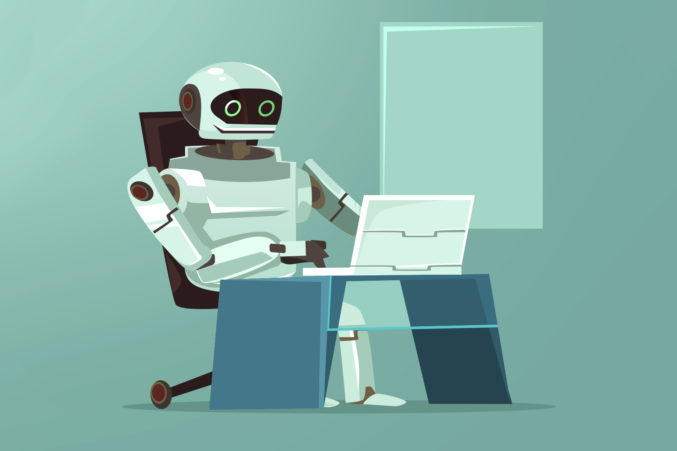 The Doctor Will Text You Now
An English company called ieso is tapping artificial intelligence to bring innovative mental health treatment to the U.S.
A U.K.-based mental health care innovator that combines artificial intelligence, data, and the millennial generation's love affair with texting has landed in Dallas to establish a beachhead for its U.S. expansion.
Ieso Digital Health, based in Cambridge, England, hired Dallas Baptist University grad Dan Clark as its CEO in July 2016. The company was founded more than a decade ago by two psychologists looking for a way to increase access to treatment for depression and anxiety disorders.
Ieso Digital provides cognitive behavioral therapy via a real-time online written conversation between a credentialed counselor and the patient in a secure virtual therapy room. They never see each other. Everything is typed.
"It essentially feels like you are getting your counseling via WhatsApp," Clark says. "Think of it like text messaging."
While online therapy isn't unique to ieso (pronounced i-eeso) Digital, the company has developed its own ability to capture data, analyze it, and use it to improve behaviorial health outcomes. Its success comes as the U.S. healthcare industry moves toward an outcomes-based payment system that reimburses providers for successful treatment and penalizes them for poor results.
Clark, who splits his time between Dallas and Cambridge, is uniquely suited to lead the company's U.S. expansion. A graduate of Baylor University as well as Dallas Baptist, he worked as a mental health therapist before moving to the business side of behavioral healthcare. His healthcare experience, most of it in Dallas, includes working for large health plans such as Cigna, Aetna, and Humana with responsibilities that included leading innovation and transformation.
He's also worked on several innovative care-delivery methods that sought to increase the access to and affordability of mental healthcare. While at ValueOptions, Clark helped Dell Computer initiate online coaching and counseling. He followed that experience at the Austin scaleup, Resources for Living, which was later acquired by Aetna. While there, he helped the company establish a cost-effective telephone counseling option for Walmart employees.
"What was unique about [the Walmart offering] is we were actually measuring people's behavioral temperature every time we talked with them, so we had data points," he says. Just as a doctor might take a patient's temperature, counselors used established screening protocols to gauge their therapy's effectiveness: the PHQ-9 questionnaire, for monitoring the severity of depression, and the GAD 7, for assessing anxiety disorders.
"Because we started collecting that information, I saw a real opportunity to use an outcomes-informed approach," Clark says. "If you're getting feedback dynamically with the patient while you are delivering therapy, that is really helpful, so you can make course corrections while the therapy is ongoing."
That vision of how technology could advance behavioral healthcare, Clark's own clinical background, and his executive experience at large health plans combined to make ieso Digital a perfect fit.
Proof In The Data
A scientific manuscript about ieso's treatment—collaboratively produced by the University of Cambridge, King's College London, Vanderbilt University, and ieso's clinical science laboratory—is currently under review with a high-profile, peer-reviewed medical journal and is the subject of U.S. and U.K. patent filings.
The paper describes clinical outcomes for 4,468 patients treated by ieso Digital and benchmarked against patients treated in face-to-face therapy sessions. Results show significantly higher improvement and higher engagement rates for ieso-treated patients relative to patients who received standard therapy. Ieso patients were also more likely to engage in treatment relative to those using standard therapy (by 49.5 percent to 41.3 percent, respectively).
Besides comparing clinical outcomes, the research also describes predictors of response. For example, ieso is able to analyze multiple variables that were significantly associated with positive response to treatment including age, presence or absence of long-term physical health conditions, and symptom severity, when treatment was initiated.
Ieso's therapy also facilitated patient disclosure, Clark says: "When they did the clinical trial, they discovered the people found therapy more approachable when they were doing it via text message."
To be sure, mental health lags physical care in the adoption of innovative technology. When someone goes into the doctor for a physical ailment, the doctor gathers data that may include temperature, lab tests, and antibiotics. But with behavioral health, a health insurer often has little to go on other than a doctor's notes.
How It All Began
It's early January, and Clark is explaining the company's history and value proposition while sitting in a 3,000-square-foot, mostly vacant Irving office awaiting furniture and finish-out. The company expects to be hunting for about 12,000 square feet of office space by year's end. It's hired 15 people so far and expects eventually to have 100 employees here at its U.S. headquarters.
The company's name comes from the Greek goddess Eso, who is associated with healing. The "i" reflects the company's technology connection. Ieso has been providing care to patients of England's National Health System for the better part of a decade. Its offerings are confidential and accessible from a computer, tablet, or smartphone.
Typically in the U.S., patients seeking mental health care would go to a therapist and their insurance would pay for the visit. If they didn't get well, they went back, and the therapist got compensated again.
"The problem with that [is] there's a disincentive to get you well," Clark contends. "What has emerged in this new healthcare reality [is] the government and healthcare providers and payers are recognizing that they should be paying for results. If I didn't get you well when you went into the hospital, and you got an infection from that care, and you were readmitted, I shouldn't pay you again for that."
Unlike in the U.S., such results-outcome payment methods have been the standard in England for years. As the movement toward payment for results reaches mental health services in the U.S., ieso believes it is situated to capitalize on the trend.
Supervisors monitor the therapy and ieso captures—with the full consent of the patient—all the written transcripts of interactions to measure effectiveness. Clinical supervisors, who monitor the conversation either in real-time or via the transcripts, can provide guidance to the therapists as needed.
Ieso parses data to determine whether a patient is on the trajectory that one would expect for a patient for a particular clinical diagnosis. It taps the use of artificial intelligence—not to interact with patients, but to improve care. "It helps us understand what good therapy looks like over tens of thousands of encounters for hundreds of different clinical scenarios," Clark says. "It can say, 'Hey, for a patient that presents like this, counselor, this might be a technique that might be really effective.' We've gotten patients well at a much faster rate than even face-to-face, and that was the gold standard benchmark."
Clark says the company is now approaching U.S. health plans and large employers with the proposition of driving down mental health costs while improving access and speed. Therapists aren't paid less, Clark says, but costs are reduced because the care is more effective.
Ieso entered the U.S. market in Colorado, where it's currently treating Medicaid patients for Beacon Health. It's also building networks in Texas, Virginia, Florida, Massachusetts, New York, New Jersey, and Minnesota—states that have fewer barriers to entry. A nationwide rollout is planned but will be slow due to the differing state regulations.
The company says it has no direct head-to-head competitors, especially ones using artificial intelligence and extensive data, although other companies offer self-guided online CBT or telemedicine services. "We are not saying there is not a place for face-to-face therapy, or telephonic, or video-based therapy," Clark says. But he adds: "We will guarantee that your patients will get well, sooner."