From D CEO June 2018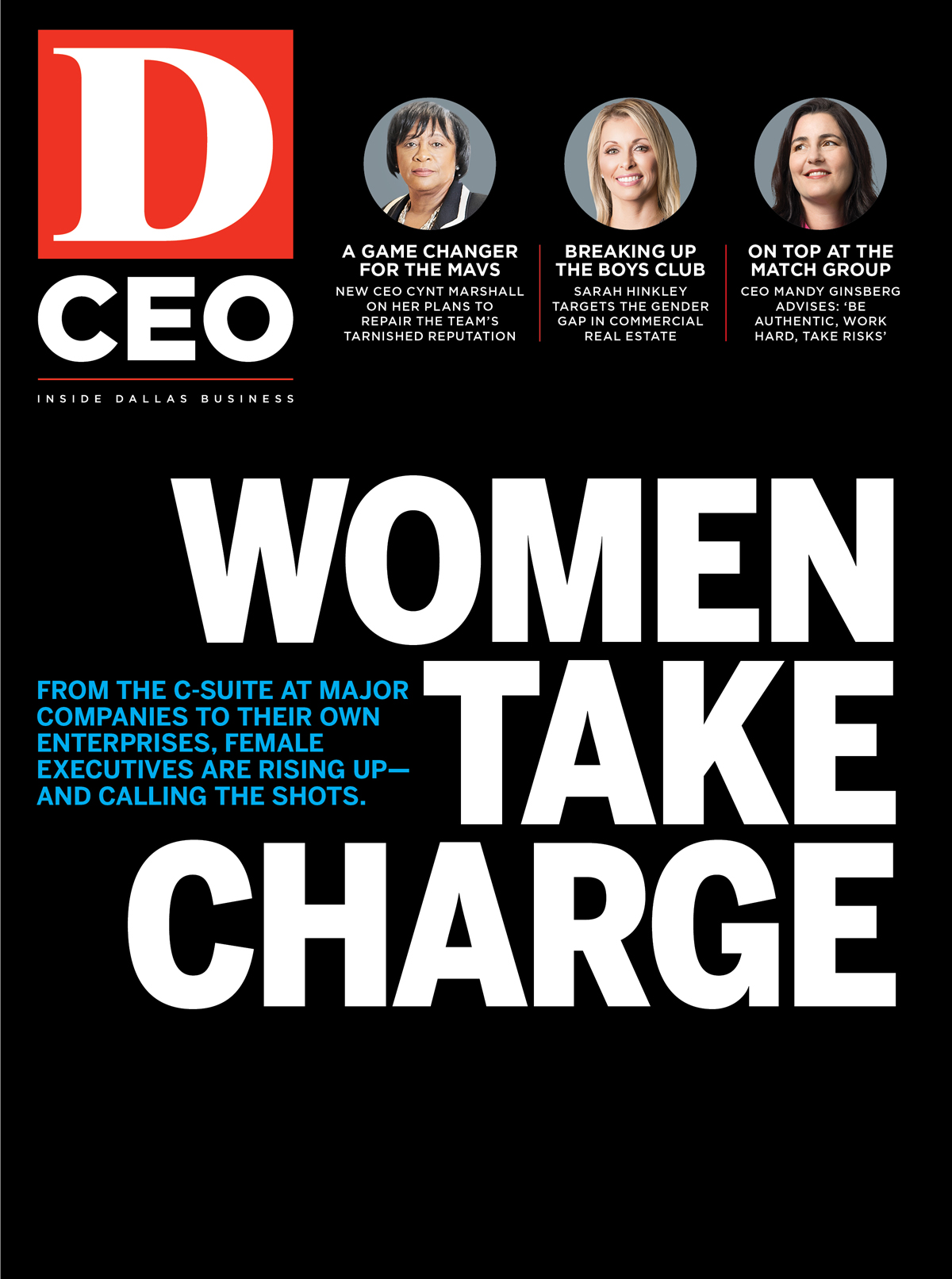 Subscribe
Becky Pfundheller started her own company the way many do. When the food-testing lab she was managing changed ownership, some of her clients told her that if she went out on her own, they'd follow her. She began by bartering work for lab space and having her husband, a teacher on summer break, pick up samples.
That was 1992. Today, Analytical Food Laboratories has 45 employees at its 25,000-square-foot facility in Grand Prairie. Last year, it did $3.8 million in revenue performing tests of, as Pfundheller puts it, "anything you eat or ingest or put on your body—food, pharmaceuticals, dietary supplements, personal care products." It does federal regulatory testing, microbiological testing, shelf life studies. "We're looking for the bad bugs out there that might make someone sick," she says.
Pfundheller, who has a degree in microbiology and is the sole owner of the business, recalls reaching a point about five years ago when her own ideas, and those of her management team, were falling short of what she needed. "I needed some fresh people to bounce things off of," she remembers. "I needed people I could share things with that I didn't want to share with my executive staff at the time."
She was introduced through a friend to the Dallas chapter of the Women Presidents' Organization, a business peer group for women CEOs, presidents, and managing directors of multimillion-dollar companies.
She joined a 15-member group that, under strict confidentiality, kicks around each other's most difficult business decisions. They're questions such as: "What should I do with a key employee who needs to be let go but who knows a lot and will be difficult to replace?" And: "Should I buy out my partner?" And: "Is it time to expand and open new locations?"
"We all have different businesses, but we struggle with the same type of issues," Pfundheller says. "A lot are staff and employee issues. How to motivate your employees. How to get the most out of your staff.
"We had a recent meeting where we all wrote down the different things we did for our culture and morale."
Donna Hegdahl, president of The TransSynergy Group, a Dallas marketing company, is chair of WPO's Dallas chapter, which comprises two 15-member groups. The members run companies as varied as an asphalt and cement paving company, a distiller, a video production company, a wealth advisory firm, and a company that builds cellphone towers.
Hegdahl says there is a different dynamic in an all-woman peer group than in mixed-gender peer groups. "With a women-only group, there's a stronger feeling of camaraderie and collaboration," she says. "In men's groups, there's perhaps more competition."
Pfundheller is willing to take the gender distinctions a bit farther. "Women think in a broader spectrum. We get, sometimes, more creative ideas and suggestions," she says. "It's not that men intimidate us, but we're more free because we're on the same level. Often, we're the main provider in the house, and we still take care of the family. It's a girl group."
Pfundheller says that when her lab was hit with a fire in 2015 that all but closed the business, the women in her group were not only helpful on the business side. "They were concerned about me and my family, too," she says.
The topics kicked around by the women presidents are often topical and shared by all sorts of businesses. But one current subject—#MeToo and workplace sexual harassment—that's been front and center in businesses across the country has not been part of any discussion in Hegdahl's circles.
"In most incidents in the news, those were women in subordinate positions who want to be promoted or who wanted to be part of the team," Hegdahl says, pointing at one solution to the problem to get more women heading companies. But the women in WPO already are. So we really haven't had to talk about that."
---
Thomas Korosec is an award-winning journalist who specializes in legal and business topics.
D CEO Newsletter
Stay up to speed on DFW's fast-moving business community with weekly news reports, interviews, and insights.