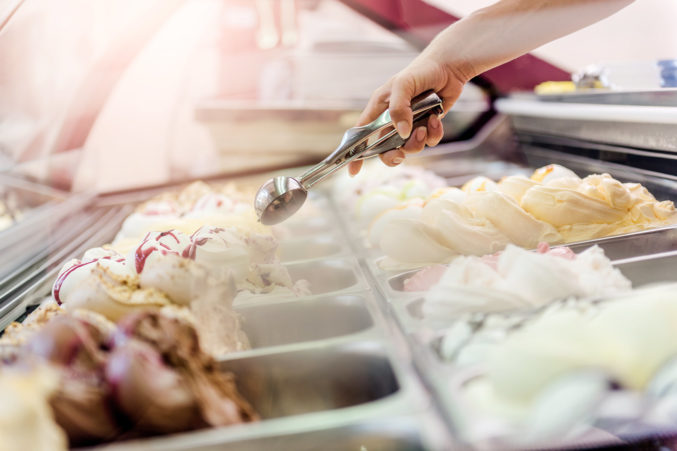 What I Learned: Sandra Phillips Rogers
Toyota Motor North America's Group Vice President, General Counsel, Chief Legal Officer, and Corporate Secretary on her first job, scooping ice cream in Beaumont.
By Sandra Phillips Rogers as told to Farah Qutub
Published in D CEO June 2018
"My first job was scooping ice cream at Baskin-Robbins in the eighth grade in Beaumont, Texas. I took the job because I wanted to have extra money to buy equipment for tennis. I was also on the drama team, and I wanted money for expenses. I was raised in a family of four children and my mother was a schoolteacher, so money was tight. You think toyourself, 'My friends aren't working, here I am working.' It seemed like a full-time job. I learned that if you want things in life, you have to work for them. They don't come free. I can work, earn a dollar, and use that to fund the things that I
Even as an ice cream scooper, she was competitive.
need to do. The second thing I learned is  to continuously improve. I have always been a little competitive. Can I make the best banana split? Can I do it quickly so I can serve customers more quickly? I worked with my two sisters, and it was always a competition. The third thing I learned is customer service; I learned that people don't want somebody scooping their ice cream with a scowl on their face. When I approached my job with a smile on my face and met the customer's needs, I was rewarded. Always put your customers first—the lesson serves me well today."