From D CEO July 2018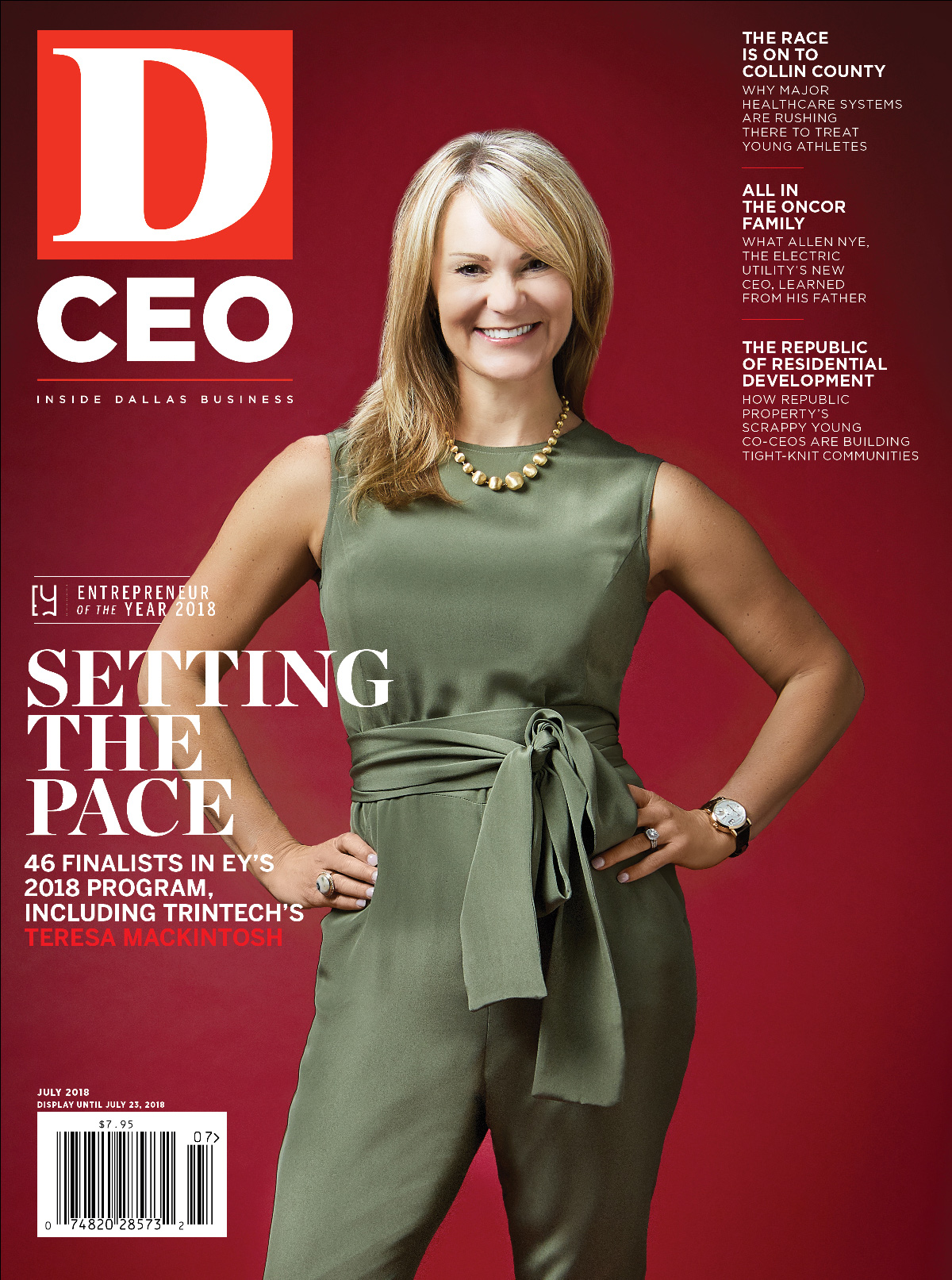 Subscribe
A growing acceptance of first-offender ignition interlock laws is driving growth for two of the nation's largest distributors of gadgets that keep intoxicated people from starting their cars.
Smart Start and a division of Draeger Inc. each make an alcohol ignition interlock—a breath-test device connected to a vehicle's ignition that keeps the car from starting if the driver blows into the device and alcohol is detected above a preset limit.
Smart Start CEO Matt Strauz says the company's EBITDA and revenue have rocketed up 90 percent over the last four years, and its employee count is up 60 percent to more than 700 workers over the past three. Smart Start estimates it will earn more than $150 million in revenue this year.
Boston-based private equity firm ABRY Partners acquired Grapevine-based Smart Start in 2015 in a move that has accelerated growth. Last year, Smart Start acquired Sweden-based Dignita, which focuses on commercially used interlocks. In January, Smart Start partnered with California-based Low Cost Interlock. Smart Start is helping Low Cost Interlock grow nationally and is expected to benefit from the partnership by gaining access to Low Cost Interlock's technology, which includes a software platform that tracks commercial fleets.
About 250 Smart Start employees work in DFW in a variety of roles including compliance and research and development. Smart Start, which offers more than 2,000 installation locations, believes it holds the largest market share in the U.S.
"We actually verify that the person taking the test is the person it was installed for and that they are, in fact, in the seat. You can't hand it to a friend anymore," Willis says.
Another major player, Germany-based Draeger (Dräger in Germany) says its Draeger Interlock Division, based in Coppell, also is growing. The division employs 180, with 75 in Coppell. Draeger considers itself among the top three or four companies in U.S. market share.
"Our revenue has been up year over year, and the overall interlock market in the U.S. is expanding at 5 to 10 percent per year," says Michael Willis, executive vice president over Draeger's interlock division. "Our growth expectations are for the interlock division's revenue to double in the next five years."
Willis expects the Coppell operation to grow to 125 employees by 2022. Its North Texas employees fill a variety of roles, with compliance and service being major components. Its 750 service centers (140 are company-owned) are managed from the Coppell office.
Why Business is Booming
Mothers Against Drunk Driving began advocating for the use of ignition interlocks 12 years ago. In 2016, MADD quantified the effectiveness of the devices in a study that used data from 11 interlock companies. It determined that ignition interlocks prevented 2.3 million attempts to drive from someone with a blood-alcohol concentration of .08 or greater.
Today, 50 states now have some sort of ignition interlock law, according to the National Conference of State Legislatures. In recent years, more states, such as Texas, have begun mandating interlocks for first-time offenders. The state passed a law in 2015 that gives judges the discretion to require first-time drunk driving offenders to buy and use an ignition interlock. The state already required the devices for repeat offenders. Costs vary by the make, model, and year of the offender's car.
The percentage of people who drink and drive has stayed fairly static, Willis notes. Drunk-driving fatalities, meanwhile, have fallen by a third in the last three decades although they still claim more than 10,000 lives per year, according to the National Highway Traffic Safety Administration.
Technology is also driving industry growth. The Draeger device uses facial recognition, spatial recognition, and GPS, all added to the device about three years ago. It also can detect tampering.
"We actually verify that the person taking the test is the person it was installed for and that they are, in fact, in the seat. You can't hand it to a friend anymore," Willis says.
Smart Start expects to release an updated version of its device within the next 12 months, Strauz says.
Worldwide, about 14 companies produce and distribute ignition interlock devices, although only two others besides Smart Start and Draeger have significant market share in the U.S.: LMG Holdings (Cincinnati) and Intoxalock (Des Moines).
Future Opportunities
In Europe, ignition interlocks are common for companies with government contracts, but in the U.S., they've mainly been used post-conviction.
Smart Start's Strauz says his company will push for acceptance of non-offender use in the U.S. for airlines, bus companies, construction companies, and any business that operates a commercial fleet in which safety is an issue. It has initiated several free pilot programs among construction companies, offering the opportunity to test the ignition interlocks for free in their fleets, he said.
Both companies are also growing internationally, and Smart Start has new product offerings it expects to introduce later this year, including a cellphone app that will provide a lower-cost option for law enforcement authorities to remotely monitor DWI offenders.
Draeger's Willis says he expects sustained growth for the industry: "We do not see the market expansion slowing over the next five to 10 years."
Get the D CEO Newsletter
Stay up to speed on DFW's fast-moving business community with weekly news reports, interviews, and insights.