From D CEO July 2018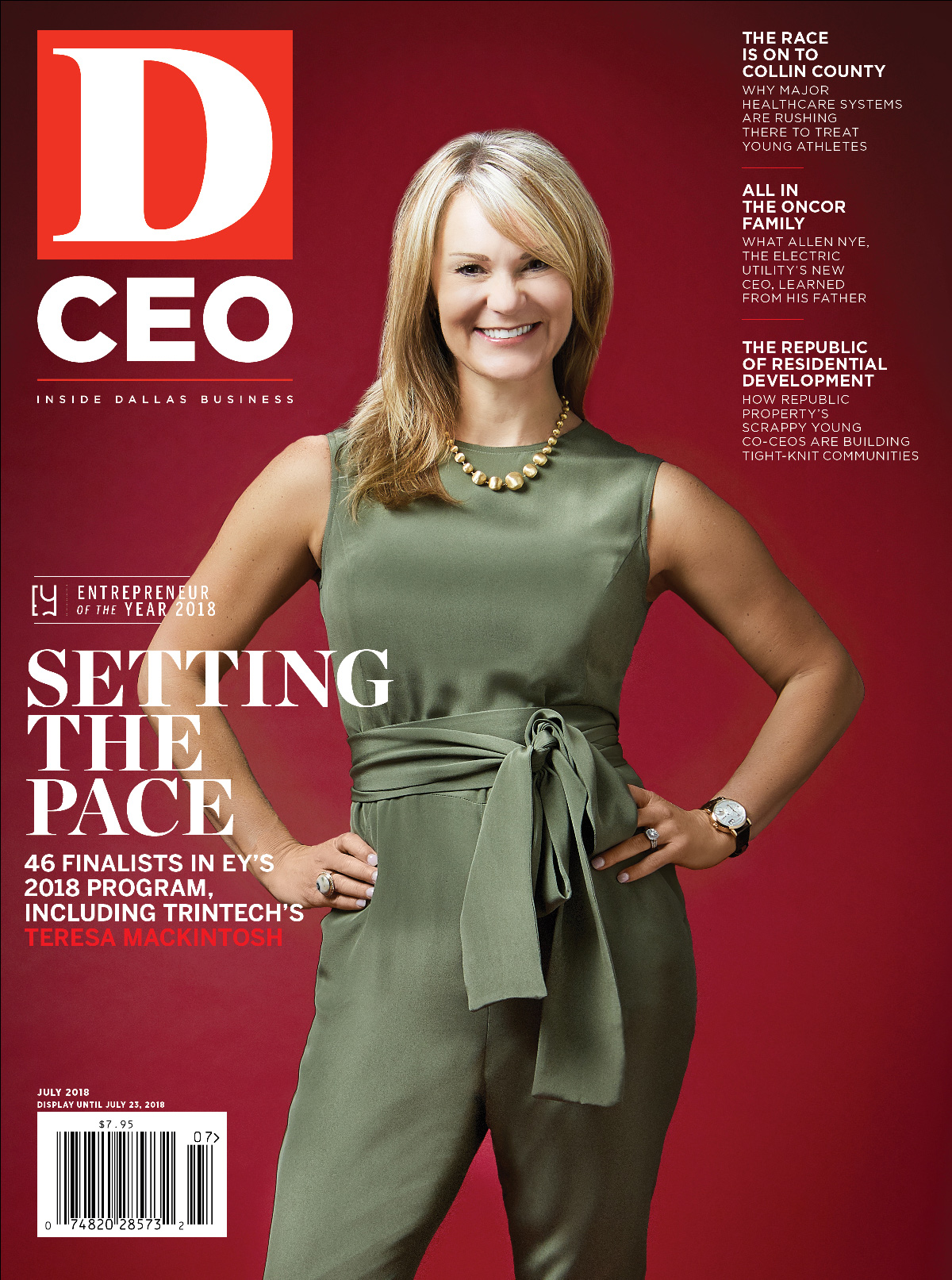 Subscribe
As the chief information security officer of Children's Health, Will Long has a tight work schedule revolving around ensuring that company information and technologies are protected. And while his job relies heavily on critical thinking, so does his biggest passion: composing music. "It was actually a thought that I might do music as a career," he says. "I might be a music director or something of that nature."
Long's love for music began in elementary school and developed through high school. "I actually got out of P.E. in high school because I was in the marching band," he says. "One of those years, I pretty much was living in the band hall."
Composing "has allowed me to get outside the traditional way of thinking," he says.
That love of music has evolved into composing music in recent years. "I didn't think of myself as a creative," Long says. "I was reading something that said 'We're a lot more creative than we think we are,' especially us engineering folks." That turned into a "revelation" in 2009, when Long sat down at the piano and put his creative energies to the test. "Within two to three weeks, I had written a song," he says. "It unlocked the mystery that I can actually do this."
Composing music helps Long wind down and strengthens his creativity, which he often needs when dealing with IT challenges at the office. "It has allowed me to get outside the more traditional way of thinking," he says. "That takes some critical thinking or painful creativity."
Long believes the most important thing in composing music is the melody development. "Without the melody, there really isn't a song," he says. "Once you get the melody, you have to format how the song is going to go together." And, similar to writing a story, starting and ending a song can be challenging. "I get a writer's block for the piano," he says.
Long prefers to play tunes from memory. He even has some memorized for his 85-year-old mother. "My mother is in a nursing home now," he says. "They have a grand piano. Every time I'm up there, she wants me to play a concert at lunch."
Long's love for music has passed down to his four children. His oldest son adores the piano and is constantly competing with his father. "I basically taught him how to play the piano by challenging him," Long says. "I would learn a song, leave it out, and say, 'That's too hard. You probably can't do that,' Then a couple of days later, he's playing it better than I can."
His son's aptitude acts, to borrow a term used in IT, as a disaster recovery plan. If something happened to Long, his son would be able to step in and pick up where Long left off, knowing all of the same music. As for his other children: His second son played the euphonium, a large brass instrument, before going off to college. His third son plays the drums. And his daughter is dabbling with the piano.
"It's nice having that much musical talent in the family," Long says. "You're  getting a concert every now and then."
Long has written a few pieces over the years, but it's been limited by his busy job. But that doesn't mean he doesn't have big music goals. "One of my goals, when I retire or have a lot more spare time, is to write a lot more music," Long says. "The goal is to maybe actually publish an album."   
Get the D CEO Newsletter
Stay up to speed on DFW's fast-moving business community with weekly news reports, interviews, and insights.