From D CEO July 2018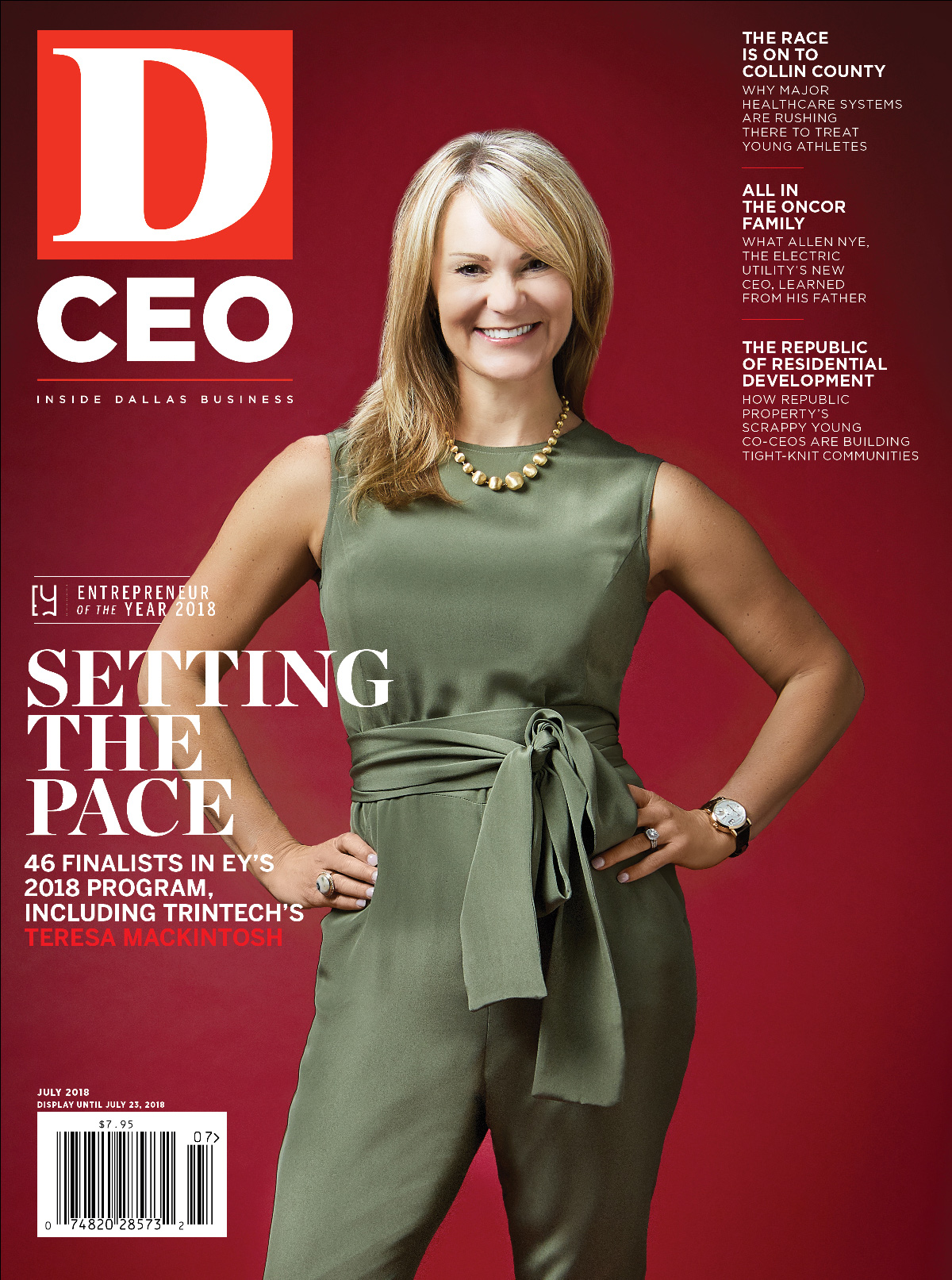 Subscribe
In recent years, Dallas juries have made news by awarding some eye-popping sums to punish companies they judged to have acted badly.
A state court jury here awarded $73 million to a woman who said she was injured by a Boston Scientific Corp. device designed to treat urinary incontinence. The bulk of the award, $50 million, was handed down as punitive damages after jurors decided the company had been grossly negligent.
Up Commerce Avenue, in federal court, jurors decided Johnson & Johnson should pay $502 million to a group of patients who said the company hid flaws in its artificial hips that caused the devices to prematurely fail and left them facing pain and replacement surgeries. The bulk of the award—$360 million—to the five patients was in punitive damages, the award that goes beyond simple compensation to punish the defendant.
The biggest award of all—in fact, the ninth-largest jury award in U.S. history, according to Bloomberg—came in a Dallas probate court last September. The jury hit JPMorgan Chase & Co. with a headline-inducing $8 billion award after finding it botched administration of the estate of Max Hopper, a deceased American Airlines executive.
"Mrs. Hopper asked the jury to send a message loud enough for JPMorgan to hear it all the way to Park Avenue in Manhattan," Dallas lawyer Alan Loewinsohn, lead attorney for widow Jo Hopper, said the day the verdict was handed down. "Hopefully, that message has been received."
Publicity and symbolism aside, what the lawyers, judges, and informed observers knew as the ink dried on those verdict forms was that Texas law wants little to do with these types of big, punishing verdicts handed down by average citizens called in for jury duty.
In 1995, as part of then-Gov. George W. Bush's tort reform push, the Texas Legislature passed a law installing fairly strict caps on punitive damage awards. It set out a formula limiting punitive awards to a maximum of twice actual damages—things like medical bills and lost wages—plus no more than $750,000. The cap remains in effect today.
After the Texas House approved those limits, Bush visited the House chamber and tied the measure directly to the state's economic health. "This is a job-creation program," he said. "This is a giant step towards sending a signal to Texas and the rest of the nation … that Texas is a good place to create jobs."
There is no way to measure whether Texas' assurance to businesses that they won't have to pay big damage awards has played a role in the state's buoyant economy. But it's safe to say it hasn't hurt.
Jurors aren't told of the cap to insure that they are fair in assessing the facts and don't manipulate figures to work around it. So they still arrive from time to time at these big awards, leaving the impression that massive verdicts are still in play. The cap, however, is applied post-trial in what's called the final judgment, which is handed down by the trial judge.
In the Boston Scientific case, the cap meant $50 million in punitive damages were cut to just over $11 million. In the Johnson & Johnson case, $360 million in punitive damages were slashed to $9.6 million. A final judgment has not been reached yet in the probate matter, but lawyers for JPMorgan have argued that Texas law limits the widow's award to no more than $945,000, rather than the $2 billion-plus handed out by the jury. The estate and two heirs awarded the remaining $6 billion asked for $74 million, acknowledging the body of law capping their payout, before eventually entering a confidential settlement with the bank.
James Wren, a Baylor University law professor, says Texas is more interested in fostering a friendly business environment and keeping insurance rates down than giving juries free reign to punish wrong-doing companies. But he said it would be a mistake to completely discount the message these large verdicts represent.
"Texas jurors are fairly conservative. In general, they are not putting these big verdicts out there," he said. "So when they do, it makes it doubly clear they're very upset about what they've heard."
---
Thomas Korosec is an award-winning journalist who specializes in legal and business topics.
Get the D CEO Newsletter
Stay up to speed on DFW's fast-moving business community with weekly news reports, interviews, and insights.