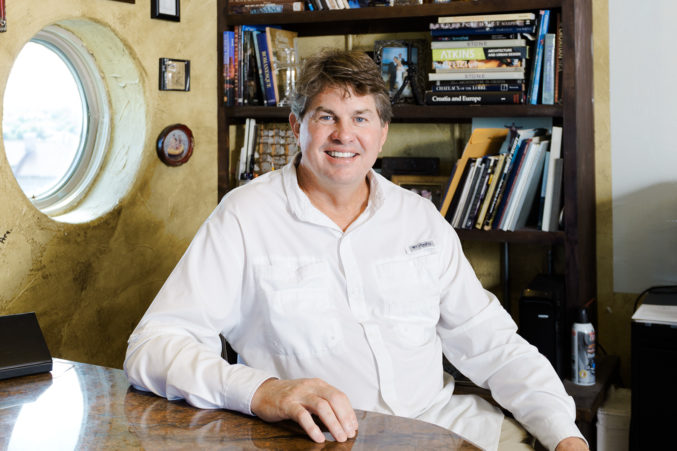 My Office: Jeff Blackard
You have to climb winding stairs to the top of a bell tower to reach the office of the Blackard Global CEO.
Atop winding stairs of a bell tower, behind a hidden bookcase, and overlooking a lake is Jeff Blackard's "nest." His developments span from Frisco to Corpus Christi, but the energetic CEO of Blackard Global is probably best known for McKinney's Adriatica, a 45-acre mixed use project that's modeled after Supetar, a small fishing village in Croatia. Outside, with its cobblestone streets and picturesque chapel, the neighborhood exudes Old World charm. Inside, Blackard's office—from the ready-to-hang hammock to his oar from a mission trip in Brazil—is all adventure. Here's a peek inside Blackard's treehouse of inspiration.