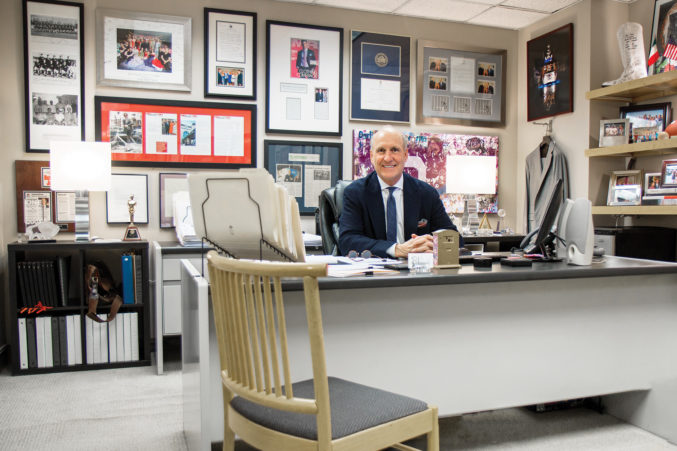 My Office: Crawford Brock
The owner of Stanley Korshak shows us around his workspace in the luxury retail store.
Crawford Brock, who owns the Dallas luxury retail store Stanley Korshak at The Crescent complex, began his retail-management career with Neiman Marcus. After 11 years with Neiman's, he was asked by Stanley Korshak owner Caroline Rose Hunt in 1987 to run the store, which he went on to purchase in 2002. Brock would meet three times a week with "Mr. Stanley" (Marcus, of Neiman Marcus), seeking advice on how to build Korshak, which Brock today calls "a selling organization." His office in the store is filled with memorabilia stretching back to his boyhood in Rome, Georgia. Over the years he has served on multiple boards, ranging from those for PlainsCapital Bank to the Meadows Museum, and raised funds for a variety of nonprofits, including The Dallas Opera, Cristo Rey Dallas College Preparatory School, and the Texas Ballet Theater. Brock and his wife, Janet, have three daughters—Leigh, Laura, and Helen—all of whom work at Stanley Korshak.