For the second straight year, D CEO is honored to present the Latino Business Awards, a partnership between D CEO magazine and the Asociación de Empresarios Mexicanos. The awards recognize outstanding Latino leaders and companies and organizations in Dallas-Fort Worth.
This year, the competition in the program was especially keen. The large number of nominations exceeded even our highest hopes, and the editorial judging panel had a true challenge weighing the merits of so many top-flight candidates. In the end, though, we're confident we've honored a remarkable group of deserving leaders: visionary thinkers and industry pioneers who represent the very best of the Latino business culture in North Texas.
Francisco de la Torre Galindo
 Consulate General of Mexico
---
Award: Latino Advocate | Finalists: Rafael Anchia, Texas House of Representatives; Chris Luna, MetroPCS; Al Zapanta, U.S.-Mexico Chamber of Commerce
---
When Dallas-Fort Worth International Airport wanted to organize a logistics workshop to explain the airport's importance as a North American logistics hub, it turned to the Consulate General of Mexico to help attract Mexican companies. Similarly, when a large, Dallas-based public company aimed to launch an internship program that would aid its operations in Mexico, it called the consulate for assistance identifying and connecting with Mexican institutions. "My job is to build bridges among the business communities," says Francisco de la Torre Galindo, who became consul general of Mexico in Dallas last year. "My job is to translate codes between the business community in Mexico and the business community in [North Texas]; to make Americans understand how we work in Mexico and make Mexicans understand how business is done in the U.S."
Appointed by Mexico President Enrique Peña Nieto, de la Torre Galindo works with ProMéxico, a Mexican business organization housed inside the largest consulate in Texas. ProMéxico aims to attract foreign investment to Mexico, increase the export of goods and services from Mexico, and strengthen the country's image as a strategic business partner. The group, along with de la Torre Galindo, Dallas Mayor Mike Rawlings, and Fort Worth Mayor Betsy Price, traveled to Mexico last year to improve business relations with the country. The trip ended up attracting Mexican software company Softtek, which chose to base its U.S. and Canada headquarters in Addison.
De la Torre Galindo also helps connect Mexican companies with U.S. companies. He'll make the "cold call" for valued Mexican companies to add a layer of credibility. His hope is that the two countries' businesses will find value in one another. "We're not only partners and allies with the United states, we're roomies," de la Torre Galindo says. "What we do together makes a more competitive region of North America."
Serving the Community
In addition to helping business, the Consulate General of Mexico serves about 900 Mexican immigrants a day for at least one of three basic services it offers.



Documents: The consulate helps with passports; consular IDs, which offer undocumented Mexicans an ID that will allow them to enroll their kids in school and, in some states, get a driver's license; birth certificates; and voting IDs, which also serve as acceptable IDs to register child births in the U.S.




Community Affairs: This branch offers Mexican immigrants healthcare services and assistance with financial services to help them with bank accounts, taxes, everyday finances, and sending money to their families in Mexico.




Legal Services: The consulate houses nine lawyers who help immigrants with everything from immigration statuses to missing children to domestic violence.



—Danielle Abril
Agustín Arteaga
Dallas Museum of Art
---
Award: Outstanding Latino Nonprofit Leader | Finalists: Clare Borja Hinojosa, The Mexico Institute; Anne Thomas, AVANCE-Dallas
---
Just now marking his first year as the Eugene McDermott Director at the Dallas Museum of Art, Mexico City-born Agustín Arteaga has already influenced North Texas. The museum recorded the second-largest number of visitors in its history, with more than 802,000 people roaming the museum's halls and exhibits during its latest fiscal year.
But for Arteaga, more important than the impressive figure is making sure that first-time guests don't remain that way. He wants visitors to think of the museum as a destination, a place to learn, a place to meet people—a place they can return to. "I believe the collections we hold are so impressive," he says, "that the potential of using them to make a really engaging program for visitors from all over Dallas … [and] from all around the world" is very great.
Already, Arteaga has implemented an internal bilingual task force focused in part on English-Spanish signs. "One thing that we agreed to do right away was to start presenting every temporary exhibition with bilingual text, bilingual labels, wall labels, individual works labels, so all new shows come out with that," he says.
Arteaga says he intends to reach out to all communities and find ways to relate to them in line with their own traditions and cultures. On the horizon for mid-November, for example, is a festival titled "Islamic Art Celebration: The Language of Exchange." The three-day event will celebrate Islamic art and culture as a nod to the Keir Collection of Islamic Art, which is on long-term loan to the DMA. "I think that's the big goal—to start conversations across cultures in your own city, so people can learn about what has happened in the world through 5,000 years of human history," he says.
'Yo Soy DMA'
Arteaga and the DMA deployed the "Yo Soy DMA" ("I am DMA") initiative in partnership with Dallas' Latino Center for Leadership Development. As part of the initiative, a group of volunteers went out into the community to start the conversation on this year's "México 1900-1950: Diego Rivera, Frida Kahlo, José Clemente Orozco, and the Avant-Garde" DMA exhibition, which Arteaga spearheaded. The ambassadors also waited inside the museum walls receiving visitors. "They would tell people not only about the Mexico show, but also that the museum has four floors … that are worth visiting," Arteaga says. "They also told them that they can come back as many times as they want, because the museum is free for everyone throughout the year" [except for certain special exhibits, and even they are free on the museum's Family Days].
Half the people who visited the Mexico exhibit on Family Days were first-time visitors to the museum, Arteaga says. Once the first-timers were identified by museum staff, he goes on, "we started making recommendations about what the museum is and how they can benefit" from it.
Over the course of the 12 DMA Family Days, more than 37,000 visitors came to the museum.
—Lily Corral
Luisa del Rosal
Mission Foods Texas-Mexico Center at SMU
---
Award: Latino Up-And-Comer | Finalists: Grecia Garza, Rogers Healey and Associates Real Estate; Arturo Herrera III, Methodist Dallas Medical Center
---
In 2004, Luisa del Rosal left Chihuahua, Mexico, to attend school at Southern Methodist University.
She was a shy, doe-eyed girl who had trouble finding her way around campus. Arriving several minutes late to her first class, she entered through the wrong door and ended up at the front of the classroom. "I'm apologizing in Spanish, but I don't notice because I'm so frazzled," she says, only realizing the mistake when her professor responded with confusion. "I remember being just mortified." But to del Rosal's relief, the professor and the rest of the class laughed it off and welcomed her inside.
That first day of school has been much like the rest of her story: a series of peers, communities, and superiors who have welcomed her and her ideas. So last year, when del Rosal, then a staff member at SMU's Tower Center, and Jim Hollifield, academic director of the center, cooked up the idea of creating a program about Mexico and its relationship with Texas, the idea quickly gained traction. After del Rosal proposed the program to Mission Foods, asking for a $1 million sponsorship, Javier Velez, CEO of Mission Foods, and Juan Gonzalez, chairman of Gruma Corp./Mission Foods, said they wanted to do more. Instead of providing the $1 million for a program, they offered $4 million to fund the Mission Foods Texas-Mexico Center, where Del Rosal is now the executive director.
As a dual citizen and the youngest executive director at SMU, del Rosal and the center aim to improve relations between Texas and Mexico through research and dialogue. The center has already announced $160,000 in funding to support its first research projects. The goal for del Rosal: sponsoring digestible research that has the potential to impact public policy and opinion about Texas-Mexico relations—a topic near and dear to del Rosal's heart. "I always said Mexico gave me roots, and the United States gave me wings," she says.
Executive Advisory Board
Members of Texas-Mexico Center's executive board:
Juan Gonzalez Moreno, Gruma Corp./Mission Foods and SMU trustee: "The potential to further integrate Texas and Mexico is huge."
Javier Velez, Mission Foods: "[It is] a great opportunity to encourage … a greater understanding of the economic, social, and cultural ties that unite Texas and Mexico.."
Jeanne Tower Cox, SMU trustee: "The Texas-Mexico Center can help channel some of the best thinking … into sound policy recommendations."
Hunter Hunt, Hunt Consolidated Energy: "One of the most important efforts … is energy security and having a group such as this … is critical … to the future success of both nations."
Thaddeus Arroyo, AT&T: "Research from the [center] will provide much needed … ideas and recommendations to help drive positive change."
—Danielle Abril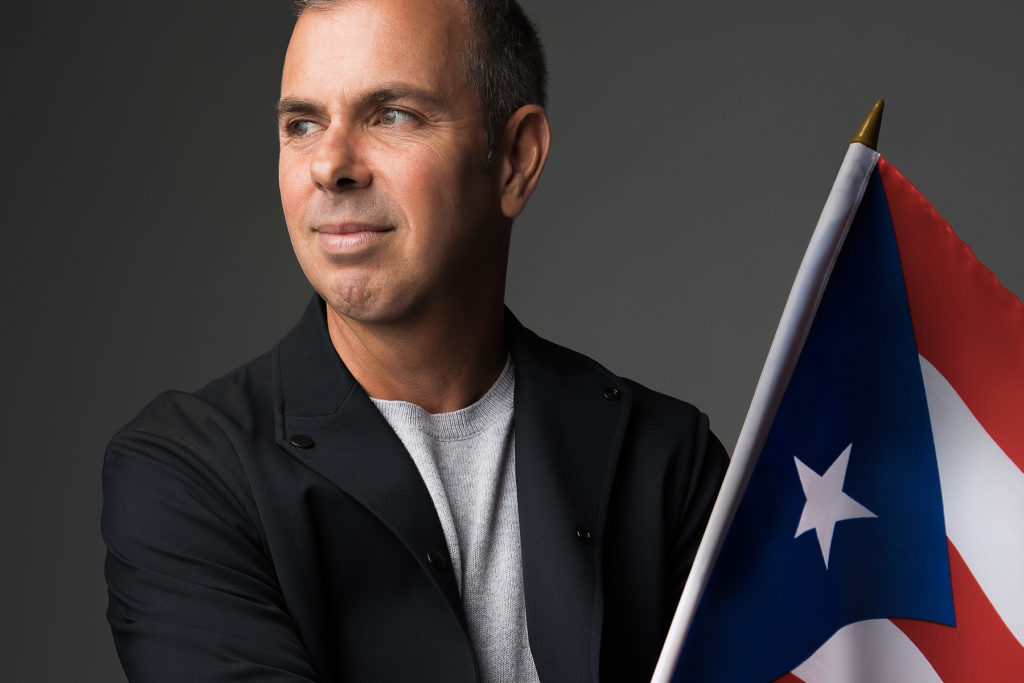 Angel L. Reyes III
Angel Reyes & Associates PC, Reyes BRowne Reilley
---
Award: Outstanding Latino Business—Small | Finalists: Al Coker, Al Coker & Associates LLC; Guadalupe Mora, Mora and Associates
---
Attorney Angel L. Reyes III has a knack for straddling seemingly Different worlds. Born in Hawaii to a Puerto Rican father who was a member of the U.S. Army Special Forces, Reyes is a U.S. citizen who nonetheless says he "self-identifies" as Puerto Rican. An MBA who began his legal career with the oldest law firm on Wall Street, Reyes went on to found a Dallas firm that specializes mainly in personal-injury work and mortgage-default foreclosure litigation.
"They may sound disparate, but they're more complementary than people realize," says Reyes, referring to the missions of his firms Angel Reyes & Associates PC and Reyes Browne Reilley. "Both have to be very good and incredibly efficient technologically."
In any given year, Angel Reyes & Associates might handle 5,000 to 10,000 foreclosure cases for financial institutions and mortgage servicers, Reyes says. And Reyes Browne Reilley could represent a "couple of thousand" clients who've allegedly been harmed by the likes of pharmaceutical companies. The firms, which boast nine lawyers, enjoy about $6 million in annual revenue.
Reyes, who has BA, MBA, and JD degrees, hung out his shingle in Dallas in 1993. He was compelled to do so after a Spanish-speaking cleaning woman asked him to represent her son, who'd been the victim in a truck wreck. Reyes couldn't do it, because the firm he worked for at the time typically represented insurers on the other side of such cases. As a result he quit his employer, took on the woman's son as a client, won the case, and used his $100,000 contingency fee to start his own business.
Most of his clients have been "Spanish-language dominant," Reyes says, and that community—"Hispanic immigrants especially"—have not been getting a fair shake in the legal system. Unfortunately, he contends, "under the current climate, that will get worse before it gets better."
'Access to Justice' Is A Problem
Reyes says the difficulty for Latinos stems from 1.) a lack of resources; 2.) a lack of trust; and 3.) a lack of understanding:



"Much of the Hispanic business community lacks the wealth, knowledge, and experience to hire the right attorneys … and other professionals to help them grow their businesses. The community's lack of overall wealth deters many from utilizing legal strategies to protect their interests."




"For many Hispanics, the current political climate has dented our trust. When word on the street is that Hispanics should stay away from all governmental agencies, including the courts, that's a flashing red light that screams a lack of trust in the government departments meant to ensure equal justice."




"Understanding of our legal system is generally low for many Hispanics. Often, Hispanics only see the legal system and services as a cost instead of a potential benefit."



—Glenn Hunter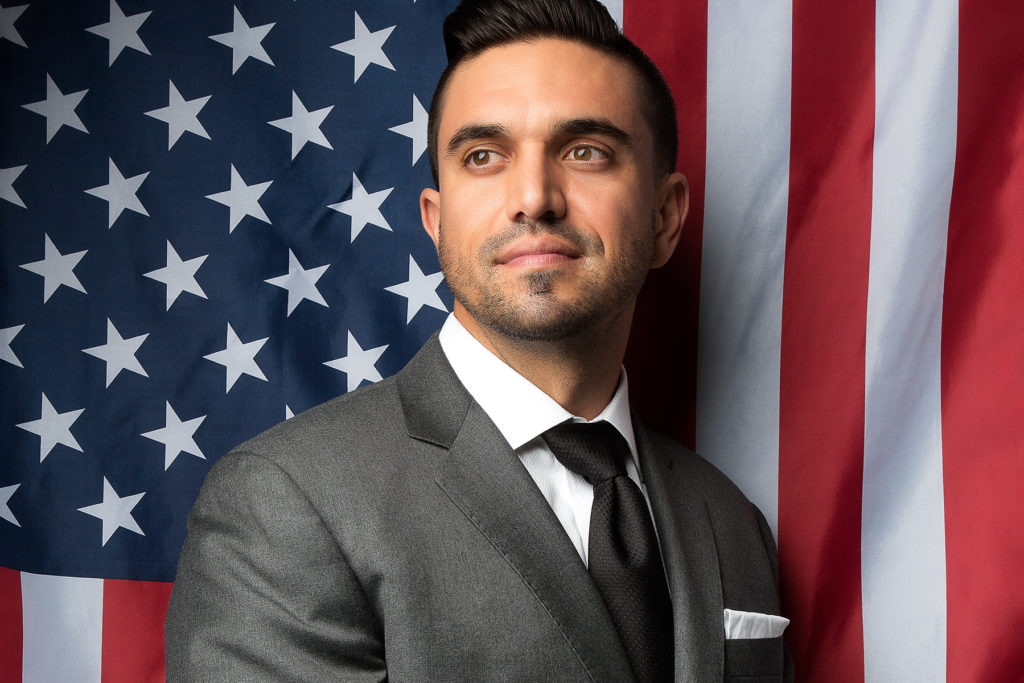 Ray 
Salinas
Popular Ink LLC
---
Award: Outstanding Latino Business—Midsize | Finalists: Norma Devine, Results Staffing Inc.; Carlos Vaz, CONTI
---
For many immigrants, the American dream is moving to the united states, gaining access to more opportunities, and establishing their own businesses—ultimately creating better lives for themselves and their families. Three generations after that process started in his own family, Ray Salinas continues to pursue his version of the dream.
Salinas, a San Antonio native whose family traces back to Reynosa, Mexico, on his father's side and is Polish-Hungarian on his mother's, says he had a humble upbringing. Even at a young age, he knew he wanted more. "When you come from a lower-middle-income family like I did … you kind of don't get to pick what you want to do," he says. "You just have to look for opportunities and, if one presents itself, you kind of just have to jump on it."
That opportunity came in March 2007, when Salinas' then-girlfriend's stepfather, Dallas businessman Jeff Blackard, asked him for help with a North Texas printing company that was $400,000 in debt. Salinas, who was living in Colorado at the time, admits he was not excited about the rundown printing operation. It was housed in a McKinney barn with no air conditioning or insulation. So instead, he says, he opted to help Blackard out with a real-estate project that also was in shambles.
To tackle the printing operation, though, Salinas arranged a "sweat-equity" deal between Blackard and Andrew "Dru" Reiss, Salinas' Colorado roommate. So the two recent college grads left their corporate jobs, closed up their Colorado apartment, and headed to Texas. While Salinas dabbled in real estate, Reiss learned the ropes of the printing industry and worked on resurrecting the company, then called Flex-Pac. Salinas eventually transitioned out of the property project and, in 2008, officially joined Flex-Pac himself.
The two set up cots in the barn and worked day and night. While Salinas dealt with debt-collector calls, built the company's quoting system, and taught himself bookkeeping, Reiss sought out mentors, fortified industry relationships, and ran the presses.
The duo built a reputable brand through impeccable customer service, specializing in food-package printing in the flexible-packaging industry—plus quick turnarounds. By the end of 2008, Flex-Pac had about $800,000 in annual revenue. In 2011, the company broke even, with about $1.2 million. That same year, Reiss, the CEO, and Salinas, the COO, with the help of an investor bought the company and renamed it Popular Ink LLC. The next year, the company expanded. Popular Ink's sales in 2016 were just under $30 million.
Despite the growth and success, Salinas says he still loves helping people make their dreams become a reality—just as others helped him and Reiss. "I just love that American Dream," Salinas says.
It's all in the family
Ray Salinas says that in the Hispanic culture, family is very important. His heritage influenced both his work ethic and the organization of Popular Ink. "Everyone has a role inside a family, just like everybody has a role inside of a business," he says. "So Dru and I have structured this business to be more like a family. And I think that's why we don't use words like 'employees.'" Instead, they use the phrase "team members." Once a new member joins the Popular Ink team, he or she is assigned a jersey number. When the employee eventually retires, Salinas hopes they'll also "retire" his or her number and hang the worker's Popular Ink jersey from the company ceiling.
For now, team members receive a gift card on their birthdays and, twice a year, Salinas and Reiss treat team members and their families to a day of fun, like a trip to Six Flags. "You take care of the people who take care of you," Salinas says. "To me, any other way is crazy."
—Nancy Hernandez
Victor 
Almeida
Interceramic
---
Award: Outstanding Latino Business—Large | Finalists: Beatriz Manetta, Argent Associates Inc.; Andres Ruzo, Link America LLC; Nina Vaca, Pinnacle Group
---
Interceramic, which makes and distributes ceramic tile used in floor and wall applications, has experienced steady growth since its founding in Chihuahua, Mexico, in 1979. And Victor D. Almeida, whose father and grandfather started the company, has grown right along with it.
A graduate of the The University of Texas at Austin—he got a BBA degree in accounting and finance in 1979—Almeida joined the company that same year, when he was 20. In time he became Interceramic's CEO, a position he's held ever since. (He's also the company's chairman.)
With annual revenue in the $550 million range, Interceramic has become something of an international powerhouse in the ceramic tile/natural stone industry. With 5,000 employees worldwide, the company now has facilities in the U.S., Canada, Mexico, Panama, Guatemala City, and China.
Six hundred of its employees work in the United States, most of them in Texas. Almeida travels frequently among Chihuahua, Mexico City, and Dallas-Fort Worth. Here, Interceramic has a factory in Garland, as well as its U.S. corporate office and national distribution center in a huge, handsome new building in Carrollton.
The U.S. operation imports ceramic tile from Italy, Spain, and China, Almeida says, and "very little" U.S. tile is exported to Mexico. Nonetheless, the company is keeping an eye on efforts by the Trump administration to renegotiate the NAFTA treaty among the U.S., Mexico, and Canada. NAFTA has reduced duties on tiles sent between America and Mexico to zero, Almeida says, and he's hopeful—and confident—that any revisions to the treaty will leave his industry untouched.
Today, the U.S. accounts for about a third of Interceramic's revenue, while Mexico enjoys most of the rest. Almeida says the company is aiming to reach $600 million to $800 million in sales over the next few years, but his real goal is to hit the $1 billion mark by 2022.
Top Dallas-Area Export Markets in 2015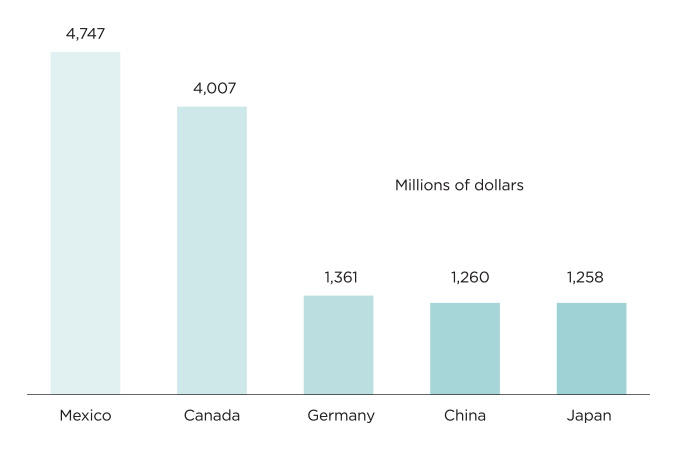 —Glenn Hunter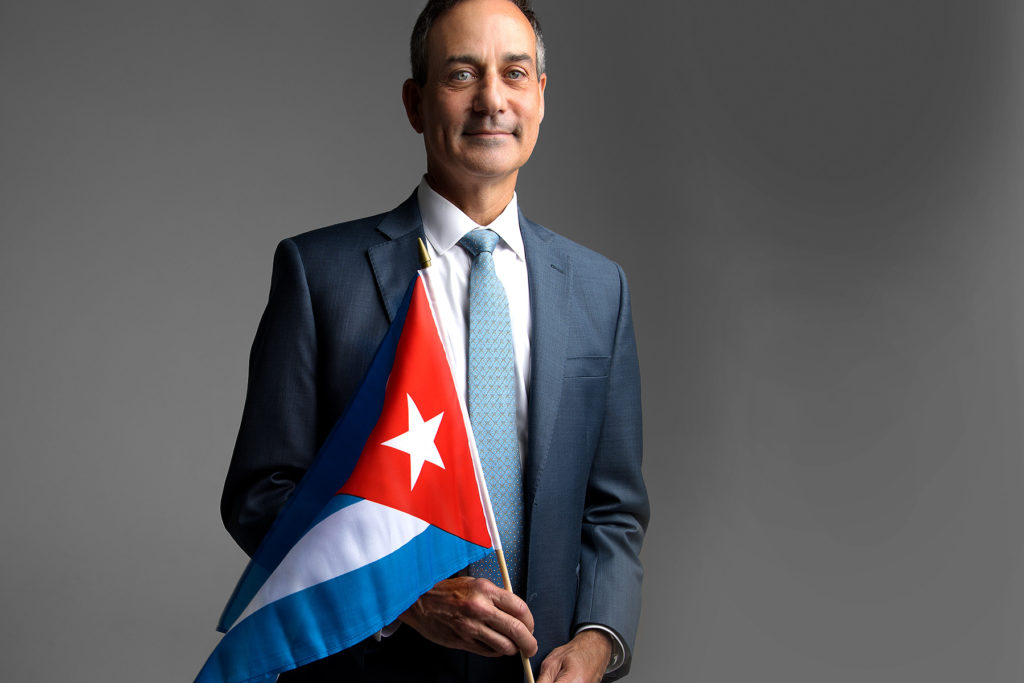 Dr. Octavio Diaz
Tenet Healthcare Corp.
---
Award: Latino Executive of the Year | Finalists: Manny Fernandez, KPMG LLP; Frank Gonzalez, TSP; Javier Montemayor, Children's Health
---
"It really goes back to my grandfather, who was a physician in Cuba," says Dr. Octavio Diaz, recalling stories his mother used to tell him as a child—the very tales that inspired him to become a physician. His grandfather, Octavio Adan, was the only doctor in the small town of Jaronu, Cuba. "My mother tells stories that when she was a little girl, patients used to come in the middle of the night and knock on the window and say: 'We have an emergency!' " Diaz says. "I valued what he did tremendously and aspired to do something similar."
Today, Diaz is carrying on his grandfather's legacy as an experienced emergency physician and as the chief medical officer for Dallas-based Tenet Healthcare Corp.
A Cuban refugee, Diaz relocated to Boston at a young age with his family through Catholic Charities USA. He worked his way through the University of Illinois College of Medicine as a paramedic, later completing his residency in emergency medicine at the University of Massachusetts Medical Center and earning a masters of public health from Boston University. All along, Diaz knew his calling was emergency medicine. "I was on a single track," he says. "There wasn't going to be anything that was going to stop me from emergency medicine."
Diaz joined Tenet from Vanguard Health Systems, where he'd served as CMO of Saint Vincent Hospital in Massachusetts since 2008. After Tenet acquired Vanguard for $4.3 billion in 2013, Diaz served as CMO of Tenet's Northeast and Florida regions.
He attributes his prior experience as a physician in Boston to his recent roles in healthcare administration. "I valued the impact that a physician can make on a personal level to a patient and a family," Diaz says. "I thought that if I could do that one patient at a time, can I do that on a broader scale and perhaps provide for changes in the healthcare delivery system that may be more impactful to communities?"
Community is especially important to Diaz, as he leads Tenet in its mission to provide its patients with the safest, highest-quality, most cost-effective healthcare. "It's really [about] holding the community together, identifying community needs, and providing the services—especially the primary-care services—that are so necessary in the communities," Diaz says. "And that really drives me every day." 
Leading Thousands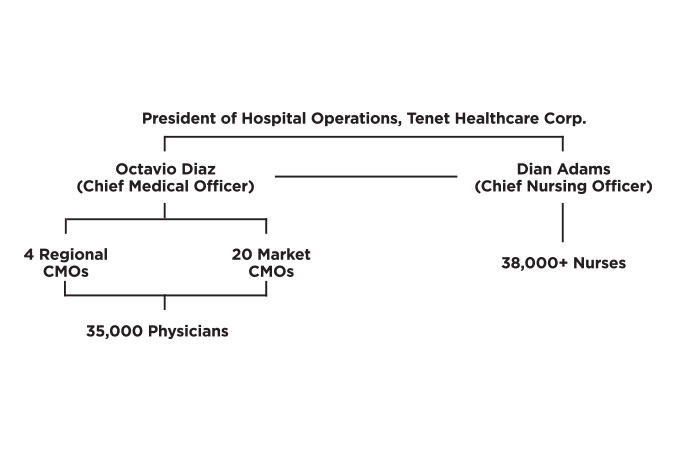 —Faith Isbell
Get the D CEO Newsletter
Stay up to speed on DFW's fast-moving business community with weekly news reports, interviews, and insights.