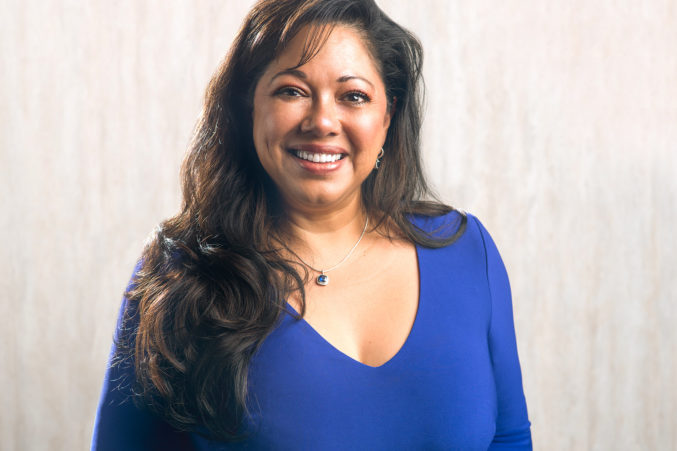 Marie Diaz's Driving Force
How she used people skills, entrepreneurial grit—and her mother's good advice—to found a $20 million human resources firm.
In 1994, Marie Diaz founded her human-resources company after leaving a regional-director position with Jenny Craig International to spend more time with her three boys. She'd been inspired to strike out on her own, the single mother recalls, after listening to a business lecturer talk about what's really important in life.   
The lecturer "said, 'One thing I've learned during my time is that your net worth has nothing to do with your self worth,'" Diaz recalls. "That stuck with me. It even drives how I handle my business dealings now."
Diaz is the CEO of Pursuit of Excellence Inc., an HR firm based in Dallas with offices around the world. Last year, the company had $20 million in revenue and recorded 26 percent growth over 2014's total. Pursuit of Excellence reported employing 320 employees in 2015, but Diaz says the figure is closer to 400 now.
When she started the company, it focused on organizational development and design, and since has expanded its offerings. Today Diaz mostly trains and develops professionals in staffing and benefits and establishing smarter protocols for their companies. "HR was not what it is today when I started," she says. "When [the move toward outsourcing] occurred, I jokingly said, 'I started outsourcing HR before it became cool.'"
She attributes her human-resources know-how in part to her natural people skills. "It's about bringing the employer and employee side together and creating a win-win situation," she explains. "I want to hear everything, think it over, and then build an architectural blueprint about how to marry everything to grow the [client's] business."
Another reason Diaz is so solution-oriented is because of her late mother. Diaz describes her as an immensely kind and positive person, despite a hard life. Her mother's love for and dedication to Diaz and her five brothers never went unnoticed.
"Both my stepfathers were abusive to my mother," Diaz recalls. "It was like living in a household with ying and yang–positive and negative. But my mom would have tea times with me so I could escape. She'd say, 'Let's go to Italy or Spain,' and we'd talk about going together one day. After seeing what my mom went through, I knew no situation could be worse than that. So she is always my driving force."
Diaz's "drive" could be compared to a Bugatti Chiron topping 260 mph. When she's not heading Pursuit of Excellence, she can be found at Cielo, her bakery and restaurant located on the ground floor of Cityplace Tower, which specializes in farm-to-table, Latin-influenced dishes. Or, she might be working to establish a global CEO network for entrepreneurs to "work for themselves, but not work alone." She's also writing a book.
But Diaz, who stresses that good time management is a key factor for success, still makes time for herself. In July she went to Spain and finally had tea time with her mother, sipping her cup with a wallet-sized photo of her mom propped at the table.
Ultimately, Diaz believes that no matter what path you take in business—or life—it should "never be the path of least resistance, but the one that sets you closer to the
desired objective."