Last year, we looked at whether the United States District Court for the Eastern District of Texas was showing signs of a shift from the traditionally plaintiff-friendly venue it had become for patent infringement cases. This was especially worth watching with a U.S. Supreme Court case pending that threatened to revamp the venue rules largely credited with the court's popularity as a destination for such disputes. In a shot heard 'round the intellectual property world this May, the Supreme Court handed down a unanimous decision in TC Heartland LLC v. Kraft Foods Group Brands LLC that may have sounded the death knell for the Eastern District's notorious "rocket docket." Overturning nearly 30 years of federal law regarding venue in patent cases, the court ruled that a domestic corporation may be sued for infringement only in its state of incorporation or in a district where it allegedly "committed acts of infringement and has a regular and established place of business." But will this holding actually lead to a mass exodus of cases from the federal court in Marshall and alter the legal landscape for companies? To borrow a phrase from one technology company familiar with East Texas hospitality-—it's complicated.
Before the TC Heartland decision, companies were being sued for patent infringement essentially anywhere they did business. In recent years, that practice—and a series of high dollar plaintiff's verdicts—resulted in more than 44 percent of patent lawsuits nationally being filed in the Eastern District, with roughly 25 percent being overseen by a single judge in Marshall, U.S. District Judge Rodney Gilstrap. With a significant number of these cases being brought by so-called "patent trolls," many large technology companies cried foul over what they saw as forum-shopping. While some defended the Eastern District's swelling docket because of a perceived value in allowing cases to be administered by courts that had developed an expertise in patent matters, others cynically pointed to how the patent infringement caseload had spawned a cottage industry in Marshall.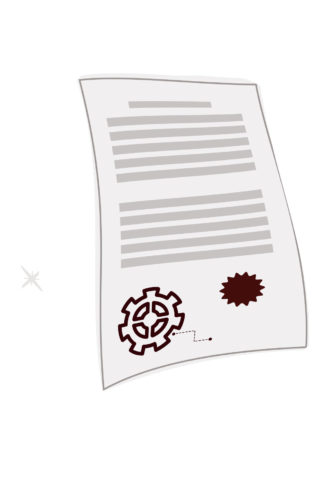 Then came the TC Heartland case itself, in which Indiana-based maker of low-calorie sweeteners TC Heartland was sued by Kraft for patent infringement in Delaware, where Kraft is incorporated. TC Heartland sought to transfer the action to Indiana, but lower courts refused. When the Supreme Court considered the issue, the Eastern District of Texas loomed over the case; Justice Stephen Breyer alluded to the forum-shopping controversy during oral argument, noting that the briefs filed in the case were "filled with this thing about a Texas district court, which they think has too many cases." Ultimately, the court—which was careful to steer clear of addressing broad policy concerns in its 8-0 opinion—held that a domestic corporation "resides" only in its state of incorporation. This leaves patent owners with two venue options for suing U.S. companies for infringement: the defendant's state of incorporation, or in a judicial district where the defendant has allegedly committed infringing acts and in which it has a regular and established place of business.
The court's decision was hailed as a victory for technology companies and patent reform advocates. It also had an immediate effect, triggering a flurry of new filings and re-filings of existing cases in districts considered proper under the court's ruling. The immediate aftermath of the holding also caused a spike in defendants' shifting their defensive strategies and asserting that venue was improper due to a lack of a "regular and established place of business" in the original district.
Indeed, in the short run it appears that the TC Heartland ruling has caused filings in the Eastern District to plummet. According to legal data firm Lex Machina, in the first half of 2017, patent lawsuits filed in the district were down 21.3 percent from the same period in 2016. During the same time frame, patent cases filed in the District of Delaware, home to many corporate entities, spiked by 71 percent. And less than a month after the court's decision, the Eastern District of Texas, which had accounted for 36 percent of patent cases filed nationwide at the same time last year, accounted for just 14 percent of the 213 new patent lawsuits filed across the country. In contrast, the District of Delaware—which had only 8 percent of patent cases nationally before the TC Heartland ruling—jumped to 22 percent afterward. As Eric Wood, an intellectual property litigator and partner in Frisco's Scheef & Stone, observes, "The filings are definitely down, although probably not as much as expected. Everyone in Tyler and Marshall that I've spoken to were pretty nervous before the decision, but these concerns seem to have faded."
Marshall-based IP litigator Michael C. Smith, a partner in Siebman, Burg, Phillips & Smith, which has offices throughout the Eastern District, including Sherman and Plano, agrees that the sky is not falling. He says, "The long-term impact is that filings will go back to the approximate level they were in 2007-2012, with the Eastern District having around 15-25 percent of the nation's patent cases, down from the temporary spike to 44 percent two years ago." Smith adds that, "The patent bar dramatically overestimated the effect of the decision on filings, and thus have been pleasantly surprised by how many cases that will remain." He also downplays the decision's impact on Marshall's economy. "The idea that the local economy is driven by an extra half dozen, one-week patent trials a year is a myth. Locals are far, far more interested in the price of oil, which still drives the local economy," he points out.
These are also signs that the Eastern District, if it's going down, will go down swinging. In late June, Judge Gilstrap of the Eastern District issued new ground rules for maintaining venue in a dispute between supercomputing competitors Raytheon and Cray. Raytheon had sued Seattle-based Cray in the Eastern District in 2015, accusing the supercomputer giant of infringing four of its patents. In the wake of the TC Heartland decision, Cray sought a change of venue, arguing that its only tie to the district was a single salesperson working out of his home in Athens, Texas. But for Gilstrap, that was enough to find that Cray had "regular and established" business in the Eastern District, and so would have to face trial there. Gilstrap's ruling set forth a four-factor test for deciding venue disputes. Noting that "technological advances have significantly changed the way businesses operate throughout our nation," Gilstrap wrote that, while a fixed physical presence like a store, warehouse, or employees would be considered, so would other factors. Factors like, "the extent to which a defendant represents … that it has a presence in the district" such as through advertising would be weighed, Gilstrap said. So would "targeted interactions within the district," such as customer support or targeted marketing, as well as "the extent to which a defendant derives benefits from its presence in the district, including but not limited to sales revenue."
Gilstrap's ruling was sharply criticized by proponents of patent reform like California Rep. Darrell Issa, who called his ruling "reprehensible." House Judiciary Chairman Rep. Bob Goodlatte of Virginia accused Gilstrap of reinterpreting the law "to keep as many patent cases as possible in his district in defiance of the Supreme Court and congressional intent."
As the legal landscape settles, corporate counsel and C-suite executives would be well-advised to keep a close eye on the Eastern District. After all, the district is already chock-full of major corporate players—both J.C. Penney and Toyota Motor North America are based in Plano, while companies like Hewlett Packard, Intel, Intuit, Capital One, and JPMorgan Chase all employ 500 or more people there. And as Wood of Scheef & Stone explains, there's a certain "be careful what you wish for" aspect to the Supreme Court's decision, in which corporate defendants may not be better off moving a case to another federal district in which virtually no patent infringement suits have been filed. At least in the Eastern District, Wood says, "There are local patent rules, the judges are savvy at handling infringement cases, and there is a certain amount of predictability to defending a case there." Marshall litigator Smith echoes this concern, and warns that any TC Heartland-spurred exodus may cost the American economy in the long run. As intellectual innovation becomes more difficult to protect, he says companies will see less investment and less ability to create value for shareholders; like a supermarket that loses its ability to refrigerate, Smith says, "Initially it loses the profits from goods it can't sell, but before long it loses the customers it can't compete effectively for." 
Get the D CEO Newsletter
Stay up to speed on DFW's fast-moving business community with weekly news reports, interviews, and insights.