From D CEO May 2017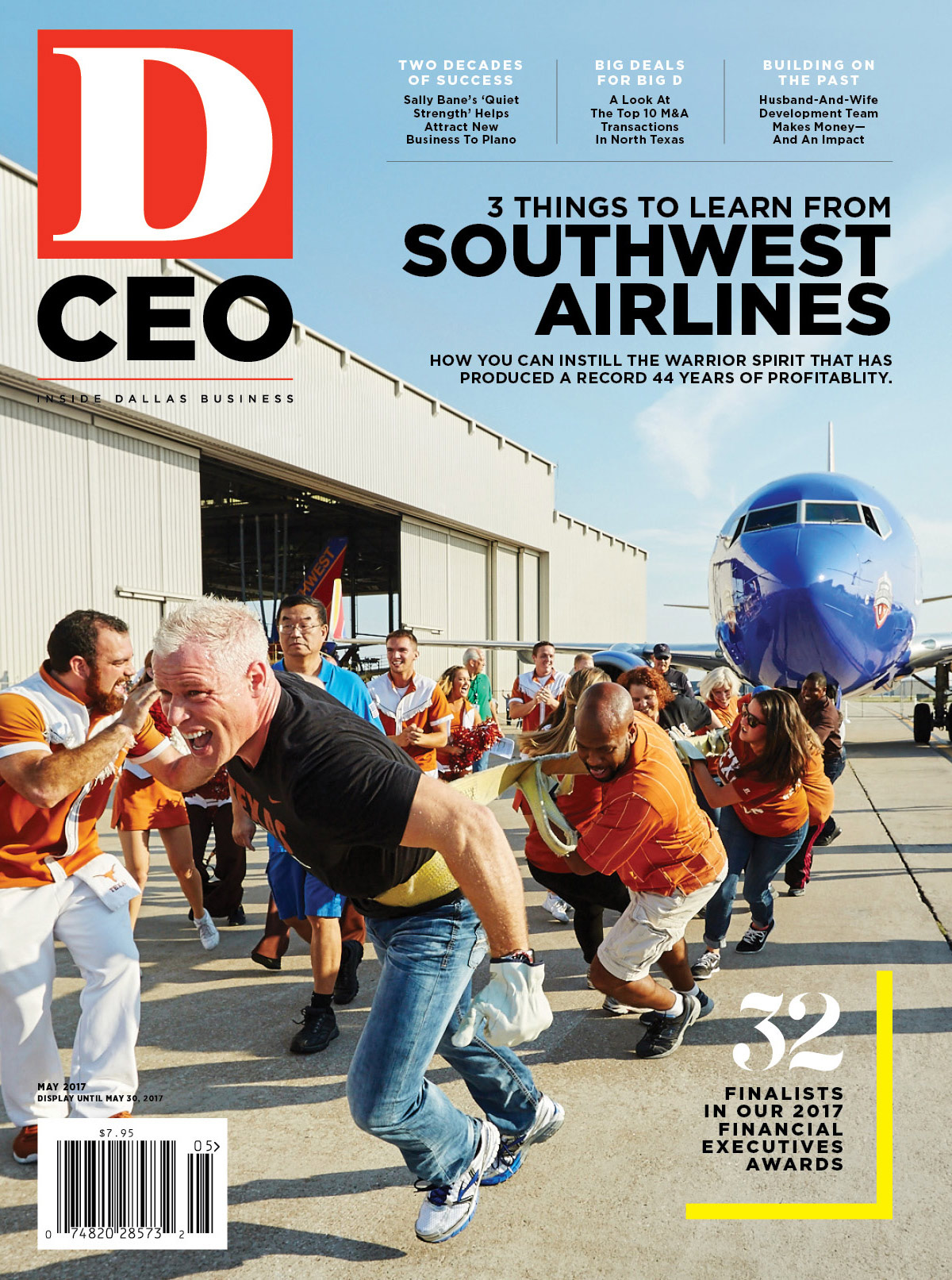 Subscribe
McKinney CEO Daniel Jones is a blue-jeans-wearing, pickup-truck-driving type of guy. He dove hunts in season, golfs when it's warm, and has a personal life full of family, friends, and faith. He's more than content to stand in the corporate background and allow his company, Encore Wire, and its employees gain publicity and corporate success. But as North Texas' under-the-radar Copper King, Jones continues to reap staggering, and generally unheralded, business benefits.
"We are among the largest single-site copper consumers in the country," Jones says. He adds that North Texas' booming business climate, with new companies coming in and buildings going up daily, is only good news for the copper manufacturing and distribution powerhouse.
"All new construction is good because if they want electricity, then they all need wire," Jones says. Encore Wire has supplied wire for buildings ranging from downtown's American Airlines Center and the Dallas Cowboys football stadium in Arlington to Baylor University's McLane Stadium in Waco and hundreds of corporate offices and some residences.
Encore Wire was co-founded in 1989 by Don Spurgin and Vince Rego. Rego hired Jones' father, Herbert, at the original company in Plano. Encore, which was started with a single office and five employees, including Daniel Jones, had $10 million in sales the first year and $60 million by 1992, when it went public.
To make the cable wiring, the company uses scrap copper, fashions polyvinyl chloride on site from raw materials, and purchases copper cathode through a supplier. Jones has seen the price of raw copper swing between 50 cents and $4 a pound, but he and his experienced team have managed the risk well since he took over as CEO from Rego in 1995. Encore closed 2016 with its stock price at a 52-week high, at $46.40, and a market cap of $944 million and was rated a "strong buy" by many analysts. Its 2016 revenue was $940.7 million.
"There have been a lot of changes in our industry, but we still deal in a handshake business with service and reliability, which goes back to the early days with Mr. Rego," Jones says. "I brought in [corporate wellness initiative] Marketplace Chaplains as an employee assistance program, because I want my employees to know we care for them."
Late 2016 gave Jones a rare chance to step into the spotlight as he was named Copper Man of the Year by The Copper Club, an industry trade group, at a gala dinner in New York City. The recognition was for his contributions and influence in the industry. "I'd say 2017 is looking good for us already, with a lot of projects," he says. "Plus we're getting paid on time, and that's always the indicator of a good North Texas economy to me." 
D CEO Newsletter
Stay up to speed on DFW's fast-moving business community with weekly news reports, interviews, and insights.