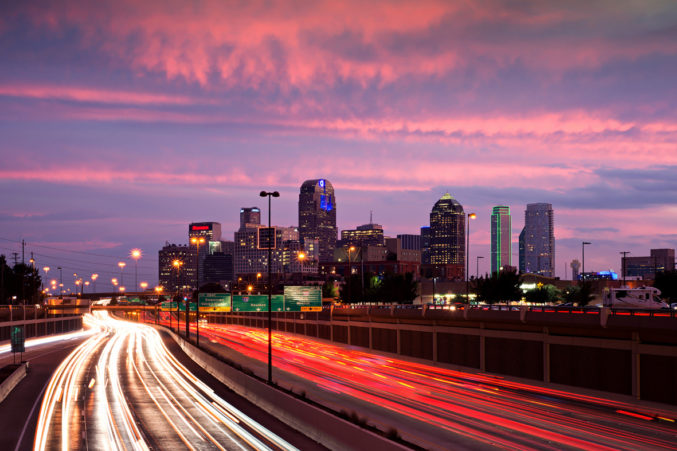 The Top Commercial Real Estate Professionals in Dallas-Fort Worth
These professionals are the leaders in their industry.
Editor's note: View our 2018 list here.
Methodology: We asked those who lead commercial real estate firms in North Texas to tell us who generated the most revenue for their companies in 2016. The number of names they were allowed to submit was based on their total number of local licensed brokers. Executives at 72 firms employing 1,720 brokers participated in the program, identifying 380 professionals who qualified as Power Brokers. They're presented below in alphabetical order, by area of specialty.
Commercial Property Sales
John Alvarado, CBRE
Tiffany Angelle, Colliers International
Scott Axelrod, Henry S. Miller Brokerage
Randy Baird, Cushman & Wakefield
Daniel Baker, CBRE
Will Balthrope, Marcus & Millichap
Andrew Beckman, Glacier Commercial Realty
Brandon Beeson, EDGE Realty Capital Markets
Lizzy Blake, Colliers International
Bill Bledsoe, Henry S. Miller Brokerage
Edward Bogel, Davidson Bogel Real Estate
Mark Brandenburg, JLL
Susan Gwin Burks, Colliers International
James Breitenfeld, Henry S. Miller Brokerage
Jonathan Bryan, CBRE
Chris Burrow, Henry S. Miller Brokerage
Gary Carr, CBRE
Ben Chien, Henry S. Miller Brokerage
Jud Clements, Cushman & Wakefield
Jonathan Cooper, Venture Commercial
Chris Cozby, CBRE
Jack Crews, JLL
Brad Cruickshank, The Woodmont Co.
David Davidson, Jr., Davidson Bogel Real Estate
Chris Deuillet, CBRE
David Disney, Disney Investment Group
Lynn Dowdle, Dowdle Real Estate
Dustin Dulin, JLL
Grant English, Altschuler and Company
Jeremy Faltys, CBRE
Scot Farber, Cushman & Wakefield
Jaclyn Fitts, CBRE
Nick Fluellen, Marcus & Millichap
Jack Fraker, CBRE
Chris Gerard, CBRE
Reid Goetz, Hillwood Properties
Chris Gomes, Marcus & Millichap
Dirk Goris, CBRE
Tom Grunnah, Younger Partners
Rebecca Harrell, Henry S. Miller Brokerage
Robert Hill, CBRE
Adam Howells, JLL
Darrell Hurmis, Henry S. Miller Brokerage
Curtis Jaggars, JLL
Jamie Jennings, Stream Realty Partners
Tim Jordan, JLL
Drew Kiesling, JLL
Scott Lake, Davidson Bogel Real Estate
Beth Lambert, Cushman & Wakefield
Eric Mackey, CBRE
Mart Martindale, EDGE Realty Capital Markets
Ben McCutchin, Younger Partners
Adam Mengacci, JLL
Clay Mote, Venture Commercial
Brian Murphy, ARA, A Newmark Company
Brian O'Boyle, Jr., ARA, A Newmark Company
Brian O'Boyle, Sr., ARA, A Newmark Company
Janice Peters, Hudson Peters Commercial
Jason Piering, JLL
Jeff Price, JLL
Jesse Pruitt, NAI Robert Lynn
Ryan Reid, CBRE
Leigh Richter, Bradford Commercial Real Estate Services
Jim Riggert, Newmark Grubb Knight Frank
James Roberts, Transwestern
Matthew Rosenfeld, Weitzman
Taylor Snoddy, Transwestern
John St. Clair, Younger Partners
Creighton Stark, Colliers International
Michael Swaldi, JLL
Ryan Thornton, CBRE
Gary Walker, Coldwell Banker Commercial Advisors
Russ Webb, Silver Oak Commercial Realty
Philip Wiegand, Transwestern
Lew Wood, Henry S. Miller Brokerage
Jeffrey Zickefoose, JLL
John Zikos, Venture Commercial
Data Centers
Bo Bond, JLL
Ali Greenwood, JLL
Bryan Loewen, Newmark Grubb Knight Frank
Industrial Project Leasing
Stephen Cooper, NAI Robert Lynn
Tony Creme, Hillwood Properties
Tyson Erwin, NAI Robert Lynn
John Fulton, Transwestern
Adam Graham, Lee & Associates
Cannon Green, Stream Realty Partners
Kurt Griffin, JLL
Bob Hagewood, Stream Realty Partners
Matt Hyman, Duke Realty
Kacy Jones, CBRE
Todd Jones, Younger Partners
Jeremy Kelly, Stream Realty Partners
Blake Kendrick, Stream Realty Partners
Steve Koldyke, CBRE
Rick Medinis, NAI Robert Lynn
Jason Moser, Stream Realty Partners
Nathan Orbin, JLL
Brian Pafford, Bradford Commercial Real Estate Services
Joe Santaularia, Bradford Commercial Real Estate Services
Susan Singer, Bradford Commercial Real Estate Services
Dan Spika, Henry S. Miller Brokerage
Nick Talley, Bradford Commercial Real Estate Services
Steve Trese, CBRE
Ken Wesson, Lee & Associates
Brock Wilson , Bradford Commercial Real Estate Services
Randy Wood, Duke Realty
Industrial Tenant Rep
Chad Albert, NAI Robert Lynn
Dave Anderson, CBRE
Reid Bassinger, Lee & Associates
Ryan Boozer, Stream Realty Partners
Kipp Collins, Binswanger
Mark Collins, Cushman & Wakefield
J Holmes Davis IV, Binswanger
Bill De La Chapelle, Transwestern
Trace Elrod, Jackson Cooksey
Patrick Embry, NAI Robert Lynn
Sarah Everett-LanCarte, Transwestern
Adam Faulk, Jackson Cooksey
Trey Fricke, Lee & Associates
Allen Gump, Colliers International
Michael Haggar, JLL
Jim Hazard, E Smith Realty Partners
Corby Hodgkiss, Mercer Co.
Forshey Hoobler, JLL
Todd Hubbard, NAI Robert Lynn
Michelle Hudson, Hudson Peters Commercial
Noel Hutcheson, Colliers International
Craig Jones, JLL
Ryan Keiser, CBRE
Seth Kelly, CBRE
Greg Lance, Cushman & Wakefield
Nathan Lawrence, CBRE
Art Leichner, Jackson Cooksey
Chris Leonard, Mohr Partners
Gary Lindsey, Newmark Grubb Knight Frank
Bob Luttrell, Jackson Cooksey
Conrad Madsen III, Paladin Partners
Chris Mason, Jackson Cooksey
Thomas McCarthy, JLL
Mike McElwee, Avison Young
Jeremy Mercer, Mercer Co.
Mark Miller, NAI Robert Lynn
Sharon Morrison, E Smith Realty Partners
Greg Nelson, Paladin Partners
Michael Newsome, NAI Robert Lynn
Ward Richmond, Colliers International
Bob Scully, CBRE
Michael Stanze, NAI Robert Lynn
Brad Struck, E Smith Realty Partners
Buddy Turner, Avison Young
Tom Walrich, Lee & Associates
Office Project Leasing
Steve Aldrich, Hillwood Properties
Trae Anderson, Younger Partners
Ben Appleby, Paladin Partners
Dennis Barnes, CBRE
Michael Bowles, Colliers International
Bill Brokaw, Hillwood Urban, a Perot Company
LeAnn Brown, Silver Oak Commercial Realty
John Brownlee, Peloton Commercial Real Estate
Theron Bryant, Coldwell Banker Commercial Advisors
Bob Buell, Fults Commercial Real Estate
Kim Butler, HALL Group
Shea Byers, PMRG
Kurt Cherry, PMRG
Tony Click, Crescent Real Estate
Richmond Collinsworth, Bradford Commercial Real Estate Services
Fletcher Cordell, Transwestern
Belinda Dabliz, Gaedeke Grop
Sean Dalton, Younger Partners
Mike Dement, Altschuler and Co.
Mark Dowdle, Boxer Property
Jeremy Duggins, Cawley Partners
Nathan Durham, Transwestern
Jeff Eckert, JLL
James Esquivel, JLL
John Fancher, Cushman & Wakefield
Celeste Fowden, CBRE
Trevor Franke, Peloton Commercial Real Estate
Tracy Fults, Fults Commercial Real Estate
Brad Gibson, HALL Group
Clay Gilbert, CBRE
Ruth Griggs, PegasusAblon
Rodney Helm, Cushman & Wakefield
Duane Henley, Transwestern
Campbell Henry, Spire Realty Group
Sarah Hinkley, Peloton Commercial Real Estate
Burson Holman, Granite Properties
Robert Jimenez, Granite Properties
Russ Johnson, Peloton Commercial Real Estate
Cincha Kostman, Hudson Peters Commercial
J.J. Leonard, Stream Realty Partners
Addie Ludwig, Cawley Partners
Ramsey March, Stream Realty Partners
Jackie Fraker Marshall, CBRE
Tyler Marshall, Spire Realty Group
Justin Miller, Transwestern
Aarica Mims, Granite Properties
Sarah Savage, Younger Partners
Matt Schendle, Cushman & Wakefield
Blake Shipley, JLL
Heather Shover, Younger Partners
Steve Shrum, Glacier Commercial Realty
Trey Smith, Cushman & Wakefield
Elizabeth Solender, Solender/Hall
Chris Taylor, Cushman & Wakefield
Tim Terrell, Stream Realty Partners
Kirby White, Gemini Rosemont
Matt Wieser, Stream Realty Partners
Worthey Wiles, Lincoln Property Co.
Jeff Wood, Peloton Commercial Real Estate
Jake Young, Lincoln Property Co.
John Zogg, Crescent Real Estate
Office Tenant Rep
Baron Aldrine, CBRE
Cribb Altman, Cushman & Wakefield
Susan Arledge, E Smith Realty Partners
Brooke Armstrong, JLL
Robbie Baty, Cushman & Wakefield
John Beach, Jackson Cooksey
Eric Beichler, Mohr Partners
Greg Biggs, JLL
Paul Blight, Glacier Commercial Realty
Jihane Boury, Harwood International
Jason Brecheen, Swearingen Realty Group
Jim Buddrus, Swearingen Realty Group
Doug Carignan, JLL
Dean Collins, Cushman & Wakefield
Jim Cooksey, Jackson Cooksey
Randy Cooper, Cushman & Wakefield
Russell Cosby, JLL
Peter Danna, CBRE
Harlan Davis, CBRE
Larry Denisoff, Weitzman
Robert Deptula, Transwestern
Jarrett Dunaway, Mohr Partners
Jeff Ellerman, CBRE
Simon Figg, Morrow Hill
Lawrence Gardner, OMS Strategic Advisors
Garrett Gibbons, Jackson Cooksey
Jim Graham, Colliers International
Michael Griffin, Transwestern
Alan Harrington, Transwestern
David Harris, Whitebox Real Estate
Bruce Hecht, Swearingen Realty Group
Matt Heidelbaugh, Cushman & Wakefield
Stephen Hemphill, Mohr Partners
Chad Hennings, Rubicon Representation
Jonathan Hill, Morrow Hill
Rick Hughes, Cushman & Wakefield
Calvin Hull, JLL
Kyle Jacobs, Rubicon Representation
Steve Jarvie, E Smith Realty Partners
Granville Jenkins, Swearingen Realty Group
Scott Jessen, Citadel Partners
Kelley Kackley, JLL
Mike Kay, CBRE
Greg Langston, Avison Young
Nick Lee, NAI Robert Lynn
Kyle Libby, MedCore Partners
Jason Lichty, Savills Studley
Curt Linn, Avison Young
Torrey Littlejohn, JLL
Alexis Martinez, Rubicon Representation
Frank McCafferty, Savills Studley
Conor McCarthy, JLL
Bill McClung, Cushman & Wakefield
Steve McCoy, Transwestern
Jeremy McGown, JLL
John McGregor, Worldwide Commercial
Rob Meche, Banner Commercial
Daniel Miller, Rubicon Representation
Chris Mims, Swearingen Realty Group
Robert (Bob) Moh, Mohr Partners
Jim Montgomery, Swearingen Realty Group
Chris Morrow, Morrow Hill
Scott Morse, Citadel Partners
Charlie Otte, Rubicon Representation
Dan Paterson, Swearingen Realty Group
Luke Paterson, Swearingen Realty Group
Rob Pipkin, Mohr Partners
Dan Polanchyck, Henry S. Miller Brokerage
Van Power, NAI Robert Lynn
Grant Pruitt, Whitebox Real Estate
Sam Pruitt, Site Selection Group
Phil Puckett, CBRE
Terry Quinn, Avison Young
Jerad Rector, Worldwide Commercial
Steve Rigby, CBRE
Damian Rivera, E Smith Realty Partners
Bob Robbins, Banner Commercial
Daniel Rudd, Colliers International
Chelby Sanders, CBRE
David Schrock, NAI Robert Lynn
Brad Selner, JLL
John Shaunfield, Newmark Grubb Knight Frank
Chris Sido, CBRE
Kent Smith, NAI Robert Lynn
Kevin Smith, Avison Young
Jeff Staubach, JLL
Mary Stoner, Colliers International
Cameron Tapley, Swearingen Realty Group
Steve Thelen, JLL
JoRayne "JR" Tomlinson, Jackson Cooksey
Billy Vahrenkamp, Colliers International
Clay Vaughn, CBRE
Howard Watkins, Transwestern
Seth Weinstein, Newmark Grubb Knight Frank
David Wetherington, Colliers International
Katie Jo Whisenant, Altschuler and Co.
King White, Site Selection Group
Josh White, CBRE
Paul Whitman, JLL
Brian Whittington, Avison Young
Craig Wilson, Cushman & Wakefield
Kelly Winn, Savills Studley
John Wolf, Newmark Grubb Knight Frank
Mitchell Wolff, Newmark Grubb Knight Frank
Rob Wolfle, Swearingen Realty Group
Mike Wyatt, Cushman & Wakefield
Retail
Dan Avnery, NAI Robert Lynn
Jared Aubrey, Vitorino Group
Bryson Battle, Colliers International
Mason Bishop, Transwestern
Jon Bolsins, Morrow Hill
Greg Bracchi, EDGE Realty Partners
Jeff Brand, Brand Partners
Jack Breard, CBRE
Cole Burdette, JLL
Mike Cagle, Inroads Realty
Michelle Caplan, Weitzman
Jay Ceitlin, Shop Cos.
David Copeland, EDGE Realty Partners
Bryan Cornelius, Venture Commercial
Jeremy Cummings, Structure Commercial
Eric Deuillet, Structure Commercial
Chad DuBose, The John T. Evans Co.
Jim Dunn, Venture Commercial
Steve Ewing, EDGE Realty Partners
Rob Franks, JLL
Christopher M. Gibbons, Venture Commercial
Bryce Gissler, Vitorino Group
Adam Gottschalk, Vitorino Group
Trip Green, The Woodmont Co.
Steve Greenberg, The Retail Connection
Dawn Greiner, SRS Real Estate Partners
Tyler Grisham, EDGE Realty Partners
Walker Hairston, The John T. Evans Co.
Darrell Hernandez, CBRE
Jim Jamerson, The John T. Evans Co.
Ryan Johnson, SRS Real Estate Partners
Jeff Kittleson, CBRE
Steve Lieberman, The Retail Connection
Stan Lotridge, CBRE
Matt Luedtke , Weitzman
Terrence Maiden, Corinth Properties
James Mangum, Vitorino Group
Jon McDaniel, NAI Robert Lynn
Gretchen Miller, Weitzman
Mark Miller, Hillwood Properties
Bobby Montgomery, NAI Robert Lynn
Troy Morgan, Structure Commercial
Scott Muller, CBRE
Mark Newman, JLL
Tom Paredes, The John T. Evans Co.
Amy Pjetrovic, Venture Commercial
Pete Podesta, Shop Cos.
Anthony Pucciarello, Vitorino Group
Jenny Reynolds, The Retail Connection
Clay Smith, JLL
Karla Smith, CBRE
Michael Smith, NAI Robert Smith
Terry Syler, The Retail Connection
Mitch Traub, The Retail Connection
Brandon Trimble, The Retail Connection
Tommy Tucker, Shop Cos.
Jack Weir , The Retail Connection
Joseph Williams, The Woodmont Co.
Steve Williamson, Transwestern
Jeremy Zidell, The Retail Connection
David Zoller, Weitzman