From D CEO June 2017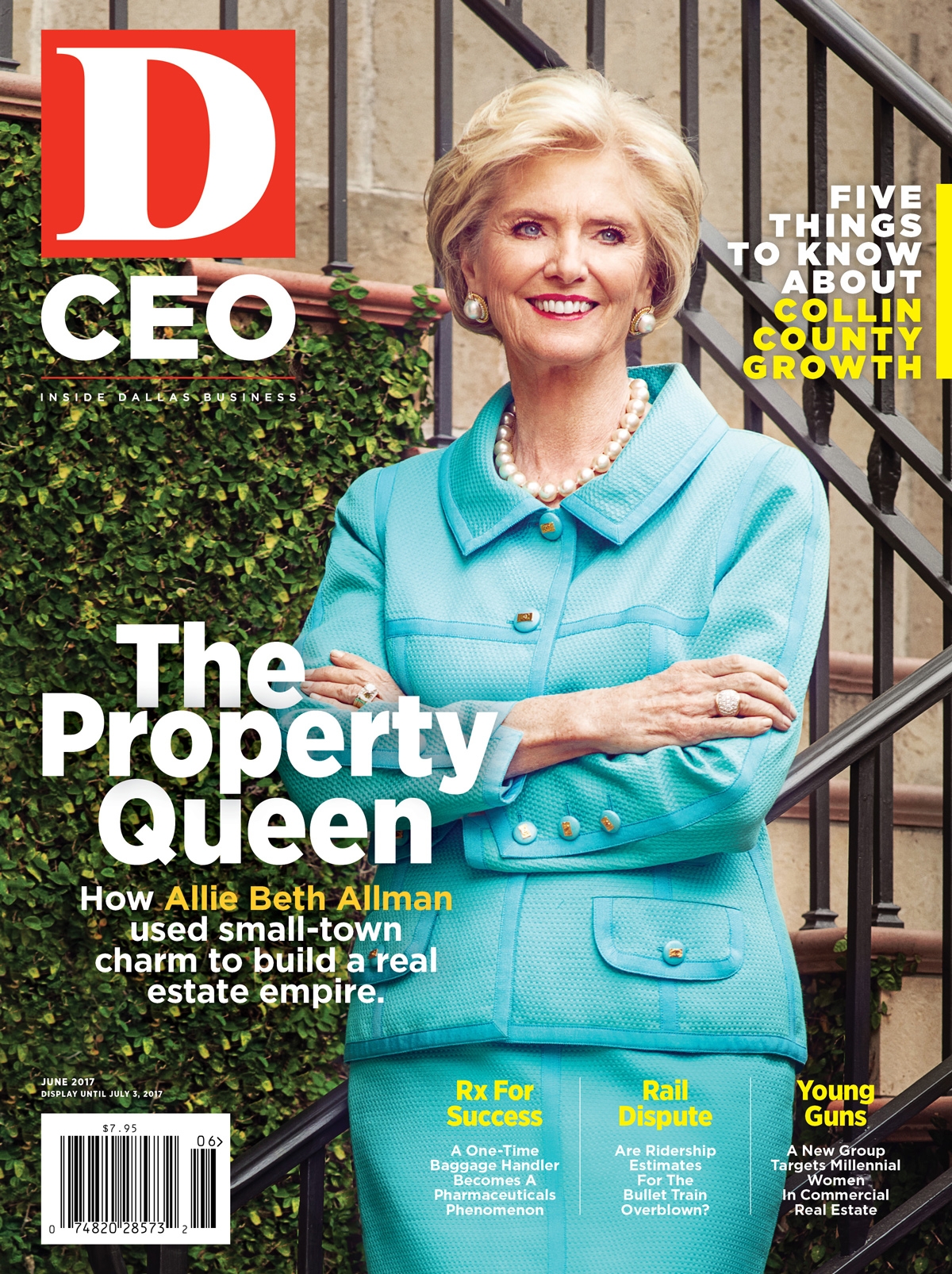 Subscribe
What I do …
"Everything from flowers to recipes, menus and event design. Every aspect of the brand down to the plates and silverware are thought out in detail."
Who is your style icon?
"I don't think I can name just one. I have always been a very 'Victor/Victoria' kind of girl. Sometimes I'm feeling feminine, sometimes I want to wear the pants, so to speak. I've always loved a good power suit for meetings and vintage-inspired dresses when I'm going out. Work is a linen J.Crew T-shirt, skinny dark jeans, and motorcycle boots with an apron! For me it's about taking it all in and expressing and curating my own signature combination."
How does your work influence what you wear?
"I have a split personality at work. I'm either just in the kitchen or hosting a party or with guests on the floor. If I am in the kitchen, it's all about utility and purpose. If I am at an event or on the floor and not cooking, I want to be a Gracious Southern Lady in my vintage couture and '50s-inspired dresses."
What inspires your style choices?
"I don't really look outside of myself for 'inspiration,' so to speak. I am very tactile and the first thing I do is touch the fabric. I am very blessed to have worked with some of the most iconic fashion houses in the world over the last 12 years as a caterer. Construction and fit are everything.
How would you describe your style?
"Classic and timeless. I try to avoid trends as much as possible and invest in quality pieces that will remain relevant through the test of time."
"I try to avoid trends as much as possible and invest in quality pieces that will remain relevant."
How would you say your style has evolved over the years?
"My style has evolved about every 10 years with the seasons of my life. My 20s were all about shopping at vintage stores to find hidden designer gems, then having them altered to perfection. I have a lot of vintage Neiman Marcus collections from the '50s and '60s. I was working with all these designers and serving a very sophisticated clientele. But, I was not in a position to purchase designer clothing. So, I worked my vintage until designers started dressing me. I literally have two feet of black cocktail dresses from every designer I ever worked for because the little black dress with my designer apron was my 'uniform' for many years. My 30s were all about the hard bob inspired by my Dutch roots, pearls, and couture. My vintage collection and all the amazing designer pieces I have been given by very generous clients are all in storage. I've gone through a lot of personal loss and professional challenges to say the least. I've stopped coloring my hair. I often don't wear makeup. And I guess I am coming full circle and trying to live every day as my authentic self. My husband jokes I 'tricked' him when we met. He saw the high-fashion, hard-ass bob and then got to know the real me, underneath it all, all the expectations and social pressure, I am really just a tree-hugging free spirit that wants to have a life filled with purpose and authenticity."
What do you never leave home without?
My Burberry limited-production bag and Laura Mercier 10-minute makeup kit.
Do you have a go-to look?
"Lately, I am so busy the signature bob has evolved into my natural waves, soft-toned natural makeup, Billy Reid '50s-style box pleat skirts and fitted T-shirt or a white linen button-down with skinny jeans and my new favorite red Sabah slippers!"
Favorite store?
"I'm not really a shopper. More of a historian and collector. Vintage Martini has been my go-to for all the last-minute fixes. I am prone to needing the superman quick change from kitchen uniform to cocktail dress! I keep shoes in the office!"
Get the D CEO Newsletter
Stay up to speed on DFW's fast-moving business community with weekly news reports, interviews, and insights.