From D CEO June 2017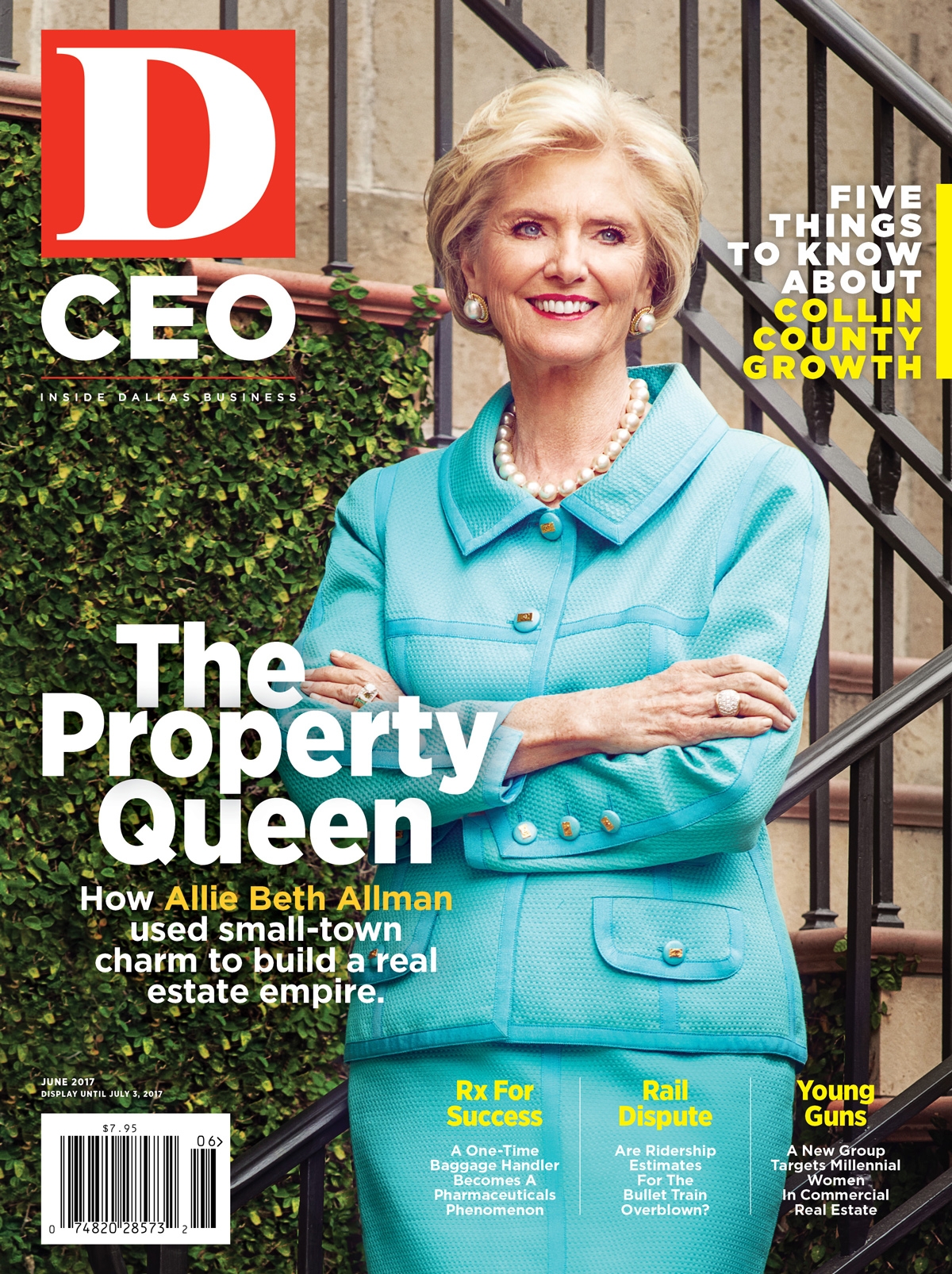 Subscribe
Debra von Storch has tasted the water of New Zealand's glaciers and stood in the chasm of Utah's Bryce Canyon National Park, surrounded by 10-story cliffs on each side. The longtime partner of the accounting firm EY has a passion for travel and exploration. She's journeyed thousands of miles across the U.S., from Alaska to Maine to New Hampshire, as well as to other countries. Every summer since her son, Kevin, was 6 years old, she's gone on adventure travel vacations. That's about 18 years of hiking, biking, and discovery.
"I want to see the world," she says. "I just enjoy it and enjoy being active."
Adventure travel vacations can mean a lot of different things, usually traveling to foreign locales and participating in outdoor activities like hiking, rafting, and zip-lining. When von Storch and her family go hiking, the group may cover 10 to 12 miles per day in a span of a week or so.
Most recently, in May 2016, von Storch and her family flew to Hawaii to hike Haleakalā, a volcano on Maui. "We started at the summit—the very, very top, which was about a 10,000-foot elevation—and descended into the mouth of the volcano about 2,000 feet, crossed the surface of the volcano winding through about 2.5 miles, then back up 2,000 feet through rain forest and very deep switchbacks," she says, describing the experience as "insane. You don't see anything like that here in downtown Dallas or suburbia."
Going from an urban metropolis to places of raw nature can be an adjustment—even for someone as active as von Storch. She says switching from office mode and letting go of worries can be difficult, but she trusts her "very, very capable team." At times, she can even apply what she learned from these trips to work. "You certainly learn teaming in a big way," von Storch says. Many activities require group effort, like rafting, emphasizing the value of collaboration and trust.
Von Storch even has rafted in the rivers of Alaska. "It looked like you were rafting in milk," she recalls. "It was white from the glacier silt."
These adventures require stamina and a certain level of physical fitness, so von Storch tries to maintain an exercise regimen. To prepare for a vacation, she walks an average of 10 to 15 miles through her community every weekend, weather permitting. "I'll go from my house to Starbucks to [the next] Starbucks to [the next] Starbucks on a Saturday and Sunday morning before church, doing 6 or 8 miles with a 20-pound weight vest on my back," von Storch says. "That's how I train."
Several people, including colleagues, have said to her, "If you have to train for your vacation, then that's a problem." And training may be a necessity, von Storch concedes, but it's never a problem.
Once, while white-water rafting in Maine, von Storch found herself in a dangerous situation. As she, her family, and their guide scaled treacherous waters, the boat capsized. "I was stuck underneath the raft in a rapids-waterfall-like situation," von Storch says. "My son climbed back up on the raft—and he's pounding on it, saying, 'My mom's stuck!'" Von Storch called it a miracle that she was pushed out from beneath the waters.
Although she's not likely to go rafting again anytime soon, von Storch already has other travel plans in mind. On her list is Argentina's Patagonia region, where she intends to enjoy nature and food. "I'm quite a foodie," von Storch says. "My son and I have gone on cooking adventures in Spain and Italy."
Having a sense of adventure is important to von Storch. "I hope when I'm 80, 90 years old, I'm still this active, and I'm still walking and hiking up a storm," she says.
Get the D CEO Newsletter
Stay up to speed on DFW's fast-moving business community with weekly news reports, interviews, and insights.