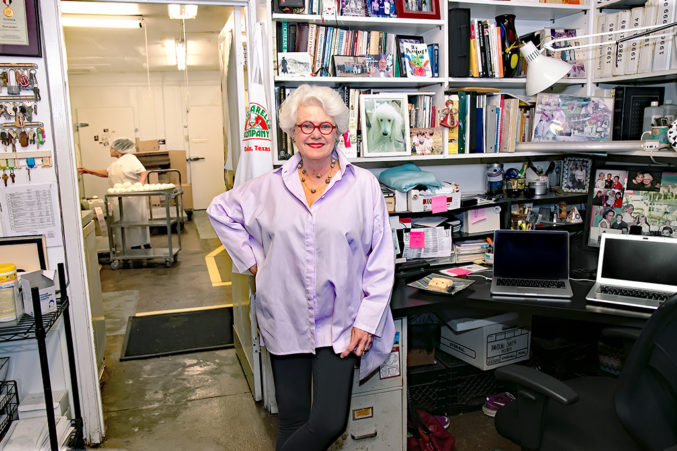 My Office: Paula Lambert
The Mozzarella Co.'s founder and president gives a look inside her Deep Ellum work space.
By Jeanne Prejean
Published in D CEO June 2017
Photography by Jeanne Prejean
Entrepreneur Paula Lambert says she started making cheese locally, before "local" became trendy—and doing it in Deep Ellum, before the Dallas neighborhood was "deep." Lambert's Mozzarella Co., an artisanal cheese factory, has flourished for 35 years there and now produces more than 30 different types of hand-made cheese. Together with General Manager Mauricio Travesi and about 20 employees, Lambert sells the company's award-winning cheeses nationally to stores, restaurants, and individuals, as well as to airlines and distributors. Lambert, who was born in Santa Maria, Calif., also appears as a cheese expert on television and in publications, often speaks to organizations, and teaches cooking classes in the U.S. and Europe.