From D CEO June 2017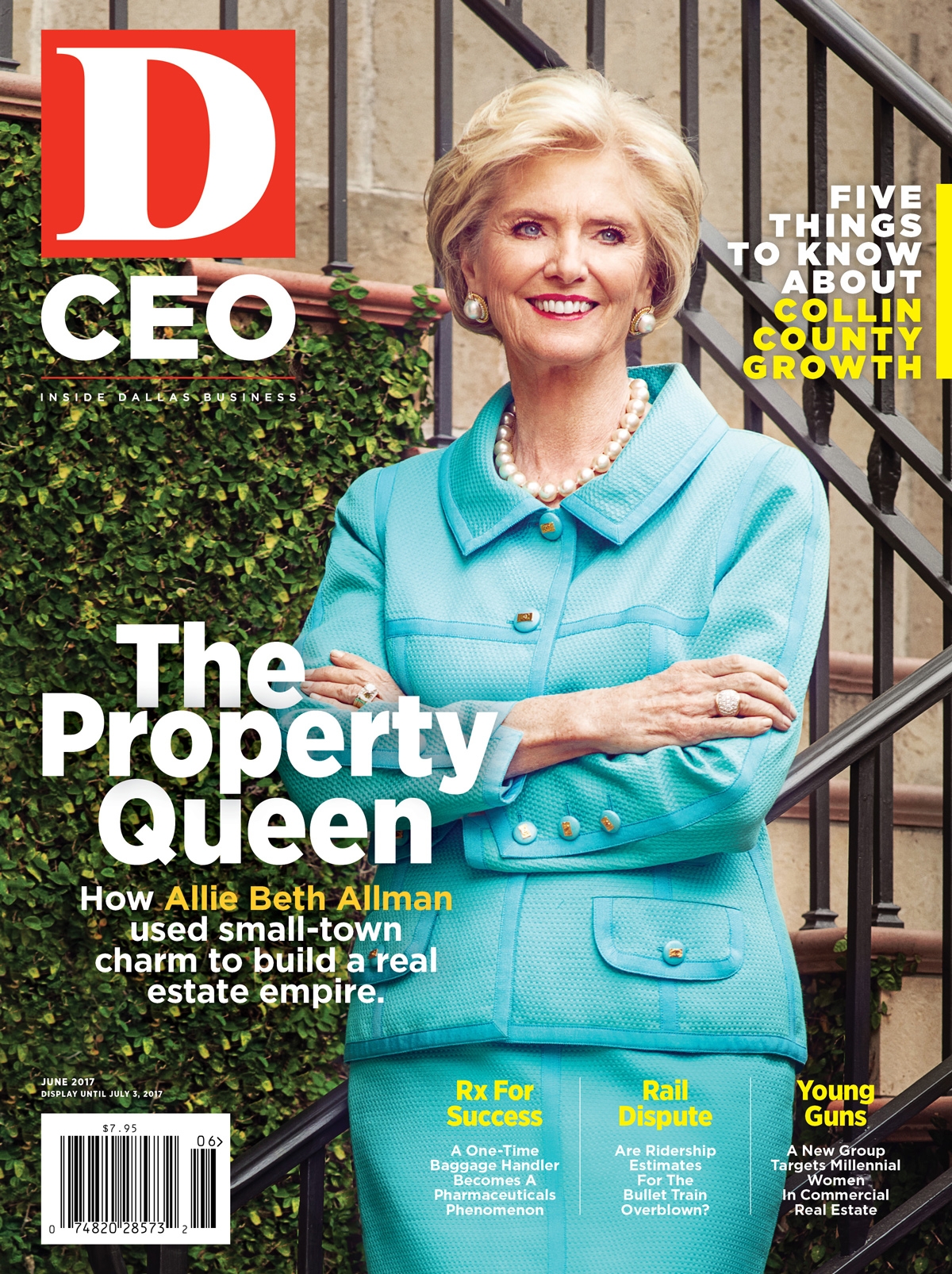 Subscribe
When Cristina Lynch was living in New York, perusing home décor at ABC Home was a frequent stop. There she noticed a gap in the offerings: while lines inspired by France and Italy were present, offerings inspired by Latin American culture were not. Having grown up in a Dallas home heavily influenced by Mexican culture, she knew the level of beauty it could bring to the design world.
Lynch went to her mentor, Jason Needleman, CEO of Peacock Alley, to discuss the possibility of creating a Latin-inspired, high-end bedding line paired with a collection of nightwear. "I showed him the detail that exists on Mexican dresses and was like, 'I really think we can apply this to a line and have a concept,'" she says. Thus, Dallas-based Mi Golondrina was born. In June 2013, Needleman helped create the line as a collaboration between Mi Golondrina and Dallas-based Peacock Alley. At the launch party, Lynch says she just wanted people to become familiar with what they were doing and didn't expect a single sale that night. To her surprise, the merchandise sold out.
For lunch, Lynch suggests we try the newly opened Dolce Riviera in the Harwood District. She reads off the menu with Spanish flair and decides on the Carpaccio di Bresaola. Lynch wears an embroidered top from her line and details the intricacy of "la familia" (the pleating work done by the artisans). As we talk, she runs into a friend and eloquently switches to Spanish.
She knew the level of beauty Mexican culture could bring to the design world.
It's fitting Lynch is in the fashion world given her history. She's worked for clothing designer Narciso Rodriguez and Estarise, a brand-development company that has worked with brands like Alexander McQueen. Lynch's first full-time job was working in sales for Oscar de La Renta, where her exposure to artisan work being incorporated into couture dresses fueled her idea for her own line.
Lynch travels to Mexico every two months to meet with artisans, who create Mi Golondrina's products. "I fly to Mexico City, then to Oaxaca and visit all different communities," she says. "When we first started, we had one community and 12 artisans–now it's like 300 artisans." Since its first full year in 2014, the the company has grown its revenue six-fold and its in-house employee base from four to 12 at its Dallas showroom.
So far this year, the company confirmed 20 pop-up shop events in six months, exceeding last year's count of 15.
Over lunch, Lynch is personable and genuine, and it's clear her personality translates to her brand. Lynch travels to each event, greets customers, and writes personalized thank-you notes for each order shipped. "If I could do a virtual hello to everyone that's ordered from us, I would love it," she says. "It's one thing to sell in Dallas and know what people like, but to have seen online orders come through Charlotte, N.C., and then be able to go there is just so amazing to me. I just picture that customer when I'm at my computer."
In addition to direct-to-consumer sales, Mi Golondrina is carried at Stanley Korshak, with which it partnered in 2014. The opportunity arose when Lynch was just getting started, she remembers. She prepped for the meeting by ironing clothes in her parents' home with her mother. Lynch sealed the deal and later was featured in the Fresh Faces of Fashion show at the store.
At heart, the entrepreneur enjoys entertaining–a trait she inherited from her Mexican-born mother, who recently hosted more than 200 guests at her home to celebrate the opening of the Dallas Museum of Art's México exhibit featuring artists including Diego Rivera and Frida Kahlo. Lynch recounts a family party where she met Stanley Marcus, the man noted for achieving exceptional customer service at his Neiman Marcus stores. She hopes Mi Golondrina will achieve the same reputation.
Lynch was preparing to celebrate her 29th birthday at her parents' house in true Mexican style. Says Lynch with a smile, "My mom will probably get a mariachi band."
Get the D CEO Newsletter
Stay up to speed on DFW's fast-moving business community with weekly news reports, interviews, and insights.