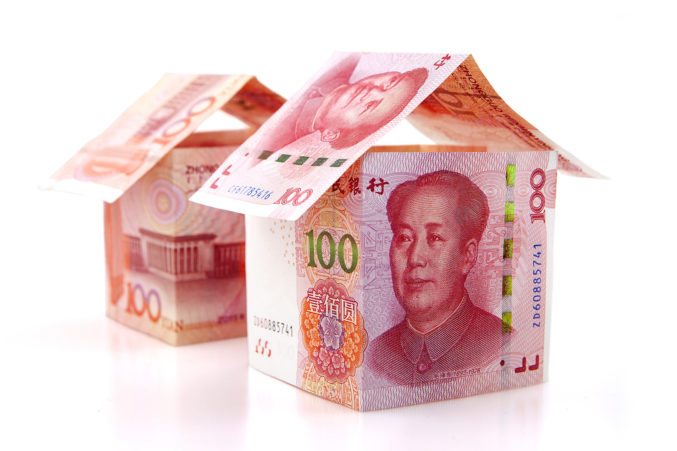 Dallas' MoneyGram Is On the Cusp Of Expansion
If its deal with Chinese firm Ant Financial goes through, the money-transfer company may soon have "a huge opportunity to do things differently."
Money-transfer company MoneyGram International Inc. recently found itself the most sought-after dance partner at the prom. Dallas-based MoneyGram, the self-described "scrappy No. 2" ($1.6 billion in annual revenue) to longtime U.S. market leader Western Union ($5.4 billion in revenue), was the object this year of a fierce bidding war between two companies seeking to buy it.
The apparent winner—as of mid-May, at least—was China's Ant Financial, the payments affiliate of Chinese billionaire Jack Ma's online shopping giant, Alibaba Group. Ant offered $1.2 billion, or $18 per share, to acquire the Dallas company, upping its original offer after Kansas-based Euronet Worldwide made a counter-bid in March. At presstime MoneyGram's board and shareholders had okayed the Ant offer, and many key regulatory approvals had already been attained. An all-important approval by the Treasury Department's Committee on Foreign Investment in the United States was still to come, however. And Euronet was alleging the Chinese involvement posed a national security threat—a charge MoneyGram strongly rebutted.
Ant would "love to own and leverage our knowledge and our infrastructure."

Alex Holmes, Moneygram
With billions of "underbanked" consumers, hundreds of millions of migrant workers, and a growing "mobile middle class" worldwide, it's not hard to understand the allure of MoneyGram (Nasdaq: MGI). Under Alex Holmes, who was named CEO 18 months ago, the company has focused on growing its digital presence. While money transfers made at brick-and-mortar locations still dominate—MoneyGram has 350,000 physical locations in more than 200 countries—the company has boosted its online transactions to 15 percent of revenue, up from 2 percent a decade ago. That means more and more customers are funneling their transfers electronically into bank or mobile-wallet accounts at the other end.
Most MoneyGram transfers are "cross-border remittances," Holmes says, originating in countries like the U.S., Saudi Arabia, and Canada, and winding up in receiver countries such as Mexico, India, China, and the Philippines.
Holmes has called the planned deal a win-win for both MoneyGram and its Chinese suitor. While Ant/Alibaba offers an extensive online payment system called Alipay, the Chinese company doesn't currently have a cross-border remittance capability like MoneyGram's. The Dallas company, for its part, will be able to capitalize on Ant's extensive digital expertise.
"Ant is trying to create a financial eco-system to include people who've been left out," Holmes says. "They'd love to own and leverage our knowledge and our infrastructure. So, we think there's a huge opportunity to do things differently."
MoneyGram currently has 3,000 employees, about 700 of them at two locations in North Texas. If the Ant deal is completed later this year, as Holmes says he expects, the Chinese company will operate MoneyGram as an independent subsidiary, retaining the brand, the management team, the employees, and the headquarters in Dallas. "They have 7,000 employees, but only 200 outside China," Holmes says. "So the intent is to grow both businesses."
And, what if the deal falls through? "If that were to happen, we would continue to operate as we do now, investing in innovative products and delivering exceptional experiences to all of our customers," Holmes says. Spoken with the smooth confidence of the most popular person at the dance.