Ask anyone in the local commercial real estate industry. North Texas is one of the most exciting markets in the country. It has everything going for it: job growth, population growth, central location, and a business-friendly environment. That's why developers and investors continue to flock here. In coming up with our annual list of the year's top real estate stories, D CEO editors looked beyond the biggest deals to single out the trends, transactions, and events that we felt had the greatest impact on the region. We analyzed traffic at D CEO Real Estate (formerly D Real Estate Daily) and surveyed the site's contributing editors and D CEO's 2016 Power Brokers. We considered all property sectors—from mixed-use and multifamily to office and industrial—and submarkets across the region. In the end, we came up with a dozen stories that stood out.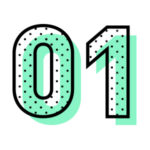 The Star is Born
Expectations were high for the $1.5 billion mixed-use complex in Frisco, home to a new world headquarters and practice facility for the Dallas Cowboys. And when The Star opened in the fall of 2016, it more than lived up to the hype. (It doesn't hurt that, besides being a genius marketer, Cowboys owner Jerry Jones is a formidable real estate developer, too.) The centerpiece of The Star is the Ford Center, a 12,000-seat arena, shared by the Cowboys and the city of Frisco and its school district. A 400,000-square-foot office building has already been leased to the Cowboys, FM Global, Bank of America, and PlainsCapital Bank, leading Jones' Blue Star Land to ready plans for a second office facility. A 300-room, 17-story Omni hotel is under way, as is a 300,000-square-foot Baylor Scott & White Sports Therapy and Research center. It all wraps around an expansive plaza that's lined by plenty of retail space.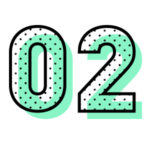 Industrial Mega-Deals
Thanks largely to the growing demand for e-commerce distribution centers, five big industrial deals shattered the 1 million-square-foot barrier in Dallas-Fort Worth in 2016, and others are in the works. Leading the way, to no one's surprise, was Amazon. The online retail giant added to its North Texas presence with a 1 million-square-foot project on Heritage Parkway in Fort Worth, developed by Trammell Crow Co. and Prudential, and another 1.1 million-square-foot project on Bethel Road in DFW Airport, developed by Hillwood, Perot Development Co., and Mesa West Capital Management. (Real estate sources say Amazon has expressed interest in a twin project there, too.) Other big industrial deals include a 1.1 million-square-foot facility for NFI Industries in DeSoto, a 1.4 million-square-foot lease to Exel Inc. in Fort Worth, and a 1.1 million-square-foot renewal for The Container Store in Coppell.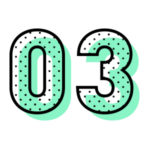 State Farm Campus Sale
Look around North Texas, and you'll see a number of massive mixed-use projects under way. But it was State Farm's new campus at CityLine in Richardson, developed by KDC, that led the way. Flanked by robust amenities, including retail and multifamily space, and occupied by a name-brand tenant, the four-building, 2.2 million-square-foot office portfolio was put up for sale in early 2016. A huge price tag limited the pool of potential buyers but, in the end, Corporate Properties Trust I LP, a partnership of Transwestern Investment Group and South Korea's Mirae Asset Global Investments Co., was able to close the deal. The group reportedly paid more than $800 million, making it one of the biggest commercial property sales the North Texas market has ever seen. Corporate Properties Trust I owns the buildings through a real estate investment trust. It did a sale-leaseback with State Farm, whose 8,000 employees will continue to occupy the space. The acquisition isn't the only bet Transwestern is placing on CityLine. The company's development affiliate recently broke ground on a 310,000-square-foot spec office building, called 3400 @ CityLine, nearby.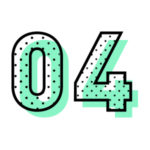 Hotel Boom
Soon, there should be plenty of rooms at the inn. North Texas is seeing explosive growth in the hospitality sector, from the Design District, where the Virgin flag will fly over a 200-room hotel developed by Gatehouse Capital, to Plano, where Sam Moon Group is developing a 300-room Renaissance Hotel at Legacy West. Downtown Dallas has seen a spurt of recent openings. Another hot market is Frisco. Between projects under construction and others in the works, the city, which has 2,000 hotel rooms today, could have 4,400 by the end of 2018. Lynn Dowdle, president of Dowdle Real Estate, specializes in land deals for hotel projects, and recently closed a deal for a new dual-branded AC by Marriott and Residence Inn at Dallas Midtown. "The hotel industry continues to thrive, with many new projects in the planning stages," she says. "Leisure travel is up 25 percent this year, which helps justify the demand—and the absorption."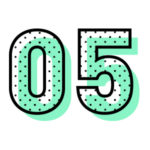 New Names at the Top
The DFW real estate community saw a number of high-level personnel moves in 2016. At Transwestern, Dallas market leader Jack Eimer shifted to a national role. He was replaced by Paul Wittorf, a top producer from Houston. Cushman & Wakefield hired industry vet Ran Holman to lead its North Texas operations. He succeeded Steve Everbach, who joined Colliers International as Central region president. At CBRE, chief operating officer Mike Lafitte was promoted to global group president, and divisional president Michael Caffey added Latin America to his market list. At Woodbine Development Corp., co-founder John Scovell revealed his succession plan, naming Les J. Melcher president, Ian James "Jim" Cihak chief operating officer, and his sons, King Scovell and Dupree Scovell, managing directors.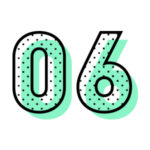 Uptown Office Race
The battle for office tenants is heating up in Uptown, with four major multitenant projects under way. At 1900 Pearl, LPC is building a 23-story tower adjacent to the Meyerson Symphony Center. Across Woodall Rodgers, Trammell Crow Co. and MetLife are working on Park District, which includes both a 19-story office tower and a 23-story residential tower. Over by American Airlines Center on Field Street, RED Development also is going for an office-residential mix with its massive The Union Dallas. And in nearby Harwood, Gabriel Barbier-Mueller has kicked off construction on a 22-story tower near the entrance to the Dallas North Tollway.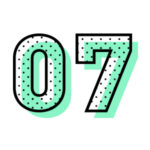 Circle T Ranch
The biggest office announcement of the year came from Charles Schwab Corp., which selected Circle T Ranch in Westlake for a new 500,000-square-foot campus. To help win the deal, Ross Perot Jr.'s Hillwood partnered with The Howard Hughes Corp. to launch a 130-acre, mixed-use amenity base for the financial services firm. The development will include more than 2 million square feet of office, retail, and entertainment space. Longtime Hillwood exec Mike Berry called the deal "a watershed moment" in the 27-year history of AllianceTexas, referring to the 18,000-acre masterplanned project that includes Circle T Ranch. When complete in 2019, the new Schwab office is expected to create about 1,200 new jobs. The workers will be surrounded by solid prospects for their services, as Circle T Ranch provides direct access to Vaquero, one of the most exclusive residential neighborhoods in the country.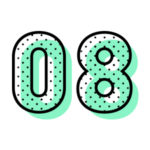 West End Innovation
This 67.5-acre historic district on the western edge of downtown is quickly becoming known as the city's innovation hub. The Dallas Entrepreneur Center has been a driver of the movement, and the real estate community has responded, with heavyweights like Granite Properties and Goff Capital Partners buying properties in the district. In early November, Blue Cross Blue Shield of Texas became the first major tenant to lease space in Granite's Factory Six03 (formerly known as the West End Marketplace), where it will establish a 25,000-square-foot innovation unit. The West End also was recently selected as a "living lab" for the Dallas Innovation Alliance, a public-private partnership that's creating a "smart cities" plan for Dallas.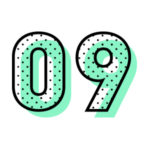 John Goff's New Fund
John Goff has racked up a string of enviable successes. He helped pioneer Uptown. He was an early investor in Roger Staubach's tenant rep firm. And then there's Crescent Real Estate, the company he built, took public, sold in 2007 for $6.5 billion—and reacquired two years later for much, much less. In 2016, Goff established an "invitation-only" fund to seed capital for another round of investments. It closed in June after a private campaign raised $200 million. Goff expects to have more than $4 billion in investment capacity by leveraging institutional relationships. He combined his two firms, Crescent Real Estate Holdings and Goff Capital Partners, to manage the fund. The unique approach "allows us to be strategic in timing, property type, and the structure in which we invest," Goff says. "This flexibility has been critical to our past success, and is even more important given today's market climate."
Entertainment-Based Development
Victory Park tried to prove the viability of entertainment-based development in North Texas, but its initial timing and tenant mix missed the mark. Buoyed by a flurry of new multifamily projects, Victory is finally coming into its own. The Star in Frisco raised the bar, in a big way, and now other entertainment-based developments are hoping to have similar success. The Music Factory in Irving, scheduled to open next summer, will offer 250,000 square feet of entertainment, retail, and restaurant space, anchored by a concert venue called The Pavilion. And in Arlington, work has begun on Texas Live!, a $1.25 billion mixed-use development centered on a new stadium for the Texas Rangers.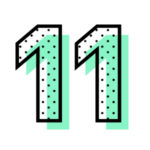 The Return of High-Rise
Call it the dark days of development. Not too long ago, Dallas suffered through a time when everyone in town was favoring the mid-rise, tilt-wall approach. Thank God the millennials came along. They, along with their high-disposable-income baby boomer counterparts, began demanding more upscale places to work and live, centered around density and walkability. The best way to achieve this, of course, is by building up, so today, a number of new high-rise office and residential projects are changing the North Texas landscape. At Hall Park in Frisco, Craig Hall's latest office building will be the park's tallest, at 12 stories. It soon will be trumped in Frisco by a nearby 16-story Omni Hotel. StreetLights Residential is bringing high-rise development to Deep Ellum, with a 17-story apartment tower called The Case Building. KDC is considering a 14-story office building in Deep Ellum, too. All of these pale in comparison, though, to Katy Station, a 30-story residential high-rise under construction in Victory Park, and to a nearly 40-story apartment skyscraper Amli Residential is reportedly planning next to Fountain Place in downtown Dallas.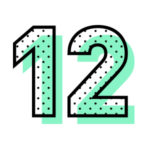 Dallas High School Reborn
Jack Matthews is known for pioneering new markets and for his willingness to tackle even the most complicated renovation projects. His latest endeavor is transforming the historic Dallas High School, a four-story property at 2218 Bryan Street that was built in 1907. A redesign crafted by Merriman Anderson/Architects will create 82,000 square feet of office space and 11,000 square feet of retail space. The project was awarded $6.2 million in support through the Deep Ellum TIF and also is receiving federal and historic tax credits. Perkins + Will has signed on for 39,000 square feet of office space, and another tenant is lined up to take 18,000 square feet. The first phase of redevelopoment will wrap up in December 2017. "It's a great piece of land in a great city, combined with a big piece of Dallas history," Matthews says. "At the same time, downtown Dallas is finding its new way  forward. It's resurgent in every way." 
Get the D CEO Newsletter
Stay up to speed on DFW's fast-moving business community with weekly news reports, interviews, and insights.