From September 2016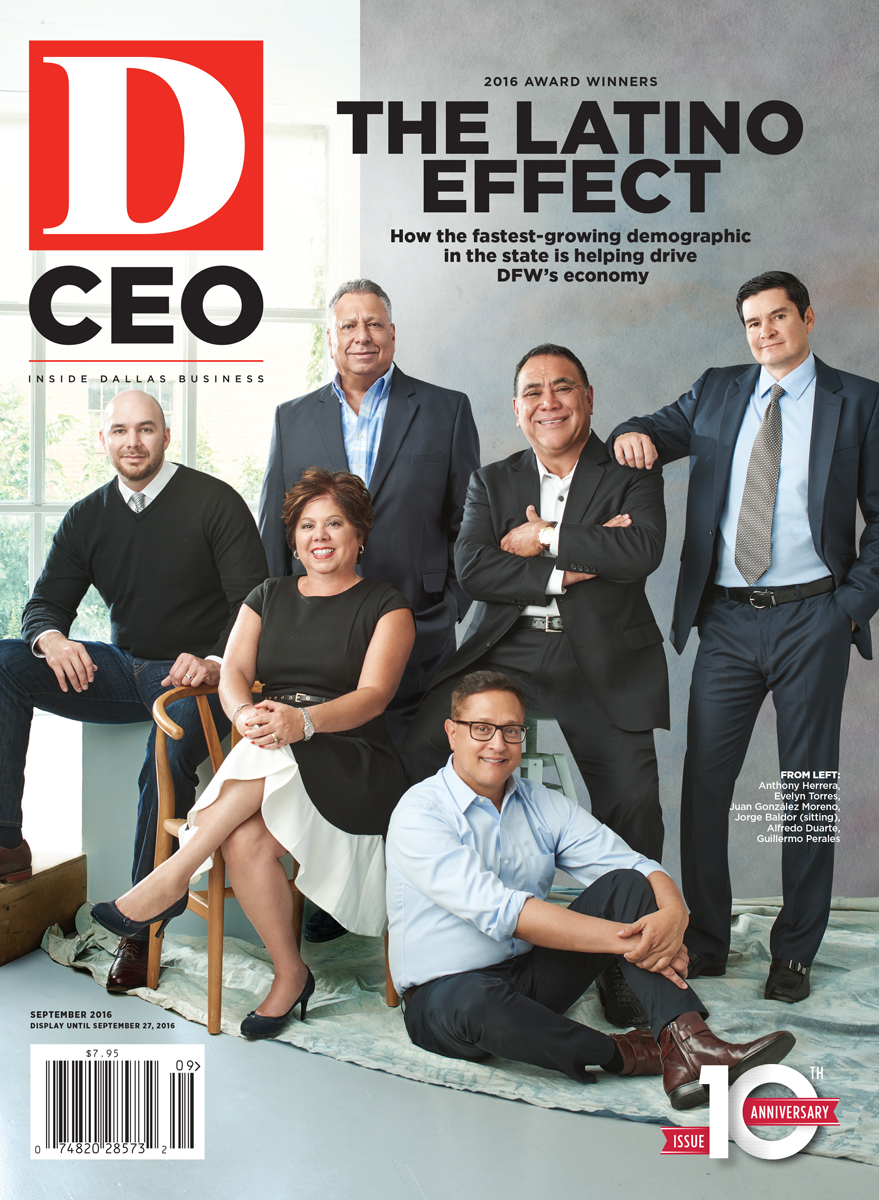 While leaving a Texas Rangers game in June, I got stuck in absolute gridlock as fans streamed out of Globe Life Park while concert-goers flowed out of the Kenny Chesney concert at AT&T Stadium next door. The scene keeps popping into my mind as I read declarations from sports marketing experts nationwide that publicly-funded sports stadiums, like the proposed retractable-roof home for the Rangers, don't deliver for cities. They draw little nearby development, critics say; rich team owners make most of the money, while city resources get drained.
Sorry, but Arlington seems to be proving the skeptics wrong. You can argue that the city pays too much to help team owners like Jerry Jones build palatial venues, but there's no denying that Globe Life Park and AT&T Stadium have generated enough revenue to pay the bills—and then some. Arlington paid off its bonds on the ballpark a decade early, and it's on track to do the same with its debt from building AT&T Stadium with the Cowboys. The surge in revenue from sales, hotel/motel, and car rental taxes has also provided the city with the financial wherewithal to strike a new deal with the Rangers.
This time around, city officials are proposing to fund half the cost of a new $1 billion climate-controlled stadium for the Rangers, if voters in November approve the use of sales, hotel, and car rental tax dollars. Next to the stadium, the Rangers and developers want to build a $200 million entertainment complex to be known as Texas Live!, with restaurants, bars, a big plaza, and a 300-room hotel. The city would pump $50 million into that project.
Texas Live! counters the argument that sports stadiums rarely spur nearby development. When built in depressed areas, this may be true. But in Arlington, they're part of a dynamic entertainment district, positioned strategically near Interstate 30, Six Flags Over Texas, and many hotels and restaurants.
The city has been hoping for more for years. Even before Jerry Jones moved into the neighborhood, former owner Tom Hicks touted his vision for Glory Park, a mixed-use development that would have put restaurants, bars, and shops on the current stadium parking lots. Those plans were shelved for good by the 2008 financial crisis. In recent years, though, the Cowboys' successful management of AT&T Stadium has changed the dynamic. While many NFL stadiums sit empty most of the year, the roofed, air-conditioned AT&T has hosted mega-events year-round, from the NCAA Final Four basketball tournament to the Academy of Country Music Awards and WrestleMania. The Rangers owners have similar visions for a roofed baseball stadium.
Before the Cowboys facility opened, Tom Kelly, director of the Center for Business and Economic research at Baylor University, penned a paper questioning whether the stadium would become a "winner's curse" on Arlington. Although the stadium would be a valuable asset for Dallas-Fort Worth, he wrote, spending in Arlington would be insufficient to justify the city's big investment. Today, Kelly says he was wrong. AT&T Stadium has hosted far more events than he ever anticipated. Arlington, with its sports facilities in the middle of a thriving hospitality district, has seen sales-tax revenue grow steadily since the Cowboys stadium opened. "The fact that they've been able to pay the bonds off early to me is an indication that Arlington is gathering momentum," Kelly says.
Whether the Rangers really need a new baseball stadium is another issue. But that's up to owners Ray Davis and Bob Simpson. If Arlington didn't step up to the plate, Dallas or another city would have. Whether the city has negotiated the best deal for taxpayers is also debatable. It's no news flash that billionaire owners have cities over the barrel when it comes to building stadiums. Arlington voters will decide that one.
This much is clear: For Arlington, where pro sports are part of its identity, updated stadiums must be considered vital infrastructure, just like highways. City leaders had little choice but to play ball with the Rangers.
Get the D CEO Newsletter
Stay up to speed on DFW's fast-moving business community with weekly news reports, interviews, and insights.