Stan Martin works in the burglar alarm business, but the alarms he answers aren't the kind you suppose. If there's one pillar the $75 billion-a-year commercial and residential alarm industry stands on, it's the fact that police will be on the way once an alarm goes off. But the strain that police handling of burglar alarms can put on cash-strapped city budgets has led some cities—including Dallas, for a while at least—to stop responding to some or all alarms.
When that happens, or it's threatened, Martin's under-the-radar, Frisco-based Security Industry Alarm Coalition answers the call. Martin, the group's longtime executive director, and the staff of seven he oversees, spend most of their time heading off cities' moves to implement a policy called "verified response." The policy means police won't be dispatched unless someone has actually witnessed—i.e., verifies—a break-in or other crime in progress.
"I call it 'non-response,' " argues Martin, 65. His organization's $1 million annual budget is funded by several North American trade associations that represent the entire nationwide security alarm industry, which is extremely fragmented. "When they say, 'We want you to check this out first. We want a guard or neighbor to check it out,' that can be a very dangerous situation for the resident or business owner."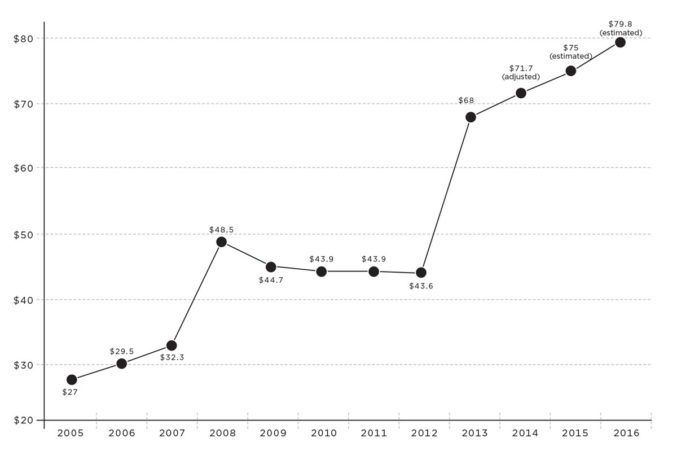 Several big cities that have adopted verified response, including Las Vegas and Salt Lake City, tout the move as a significant cost saver. After Salt Lake quit responding to unverified residential and commercial alarms in 2000, the city claimed to have freed up more than half a million dollars in personnel costs, plus nearly 8,500 hours of police time that would have been spent responding to alarms that were false more than 98 percent of the time.
The move caused sales of alarm systems in the Salt Lake area to plummet by a whopping 20 percent, Martin says—and that's what worries the industry he represents. Individual business or home alarm systems can cost as much as $2,000 to install and at least $100 a month for monitoring, plus annual fees. There are tens of thousands of U.S. companies in this business, experts say—including Dallas-based Monitronics, the nation's fourth largest, with $572 million in gross revenue last year, according to
SDM
magazine, a trade publication.
Since 2002, when Martin joined the coalition to battle verified response, he has developed an alternative approach that's kept police in all but about 18 U.S. jurisdictions responding to burglar alarms. His alternative model ordinance is built on issuing alarm permits and collecting fees for permits and false alarms—with no more than one per year being an acceptable number—and suspending service for chronic abusers.
Since adopting his model ordinance seven years ago, Martin says, Olympia, Wash., has been able to cut its false alarms by 70 percent. It levies a fee for every false alarm. (Business-friendly Texas state law mandates that penalty fees can't be levied until the fourth false alarm, he says.)
Texas state law mandates that penalty fees can't be levied until the fourth false alarm.
Martin pitches his alternative approach to chiefs of police and their top deputies who might propose trying verified response as a way to deal with budget crunches. So, his staff includes three retired police chiefs. In Dallas, which in 2005 implemented verified response for commercial buildings, then-chief David Kunkle was a key advocate of the idea because of the prevalence of false alarms. The idea turned out to lack political support, though, and one of the first things then-Mayor Tom Leppert did after taking office in June 2007 was to repeal it. Martin says Leppert, previously CEO of Dallas-based Turner Construction Co., was opposed to verified response before ever talking to his group.
Merlin Builbeau, executive director of the giant, Irving-based Electronic Security Association—one of the trade groups supporting Martin's coalition—says Martin's style is "mild-mannered, even-keeled," and credible. That may be because Martin's experience in the alarm industry dates back to 1975, when he founded a small alarm company in Richardson. After selling the business in 1990, he began working for ADI, now a division of Honeywell, on public policy issues affecting the alarm industry in Washington.
These days Martin spends much of his time talking to police chiefs around the country—and his airline miles prove it. But he also spends time working to change industry practices in response to police concerns. "In the early 2000s, we were installing millions of new systems, and false alarms were going straight up," Martin says. "They said, 'You guys don't care. Nobody is doing anything.' And they were right."
Today, Martin says, just one or two decent-sized cities a year consider adopting verified response. But new issues are always cropping up. Technology constantly changes the market, and inexpensive, do-it-yourself alarm systems promise to trigger a new round of false alarms and police complaints. "I'd like to think I can work myself out of a job," says the man who protects the protectors. "But that probably will never happen."
Get the D CEO Newsletter
Stay up to speed on DFW's fast-moving business community with weekly news reports, interviews, and insights.