The job of a corporate counsel gets harder all the time, everyone seems to realize. But what does that mean exactly, in real-world terms? That's what we set out to identify in this story, which aims to name and explain the top three challenges facing today's corporate attorneys. Our answers: (1) cybersecurity threats, (2) complying with ever-changing regulations, and (3) dealing with pressures to cut costs while improving efficiency.
These issues are all very familiar to the winners and finalists in our seventh annual Corporate Counsel Awards, brought to you by the Dallas-Fort Worth chapter of the Association of Corporate Counsel and D CEO. But to drill down even deeper, we asked each of the award winners to answer this question from their own experience: "What's the greatest challenge you've faced in the last year or so—and how did you overcome it?" Please see their illuminating answers on pages 65, 69, and 73.
The outstanding lawyers on the pages that follow were selected by a distinguished panel of judges. They were: Kathy Kotel, senior vice president, general counsel, and head of business affairs, TGI Fridays; Rob Spencer, vice president and general counsel, Lockheed Martin Aeronautics Co.; and Kelly Turner, vice president and associate general counsel, Goldman Sachs. We appreciate their time and valuable insights, without which this awards program would not have been possible.
Challenge No. 1
Ghosts in the Machine: Data Breach/Cybersecurity Issues
According to the Association of Corporate Counsel's Chief Legal Officers 2016 Survey, cybersecurity ranks among the top three key challenges for in-house attorneys. That's hardly surprising, given that 22 percent of the CLOs surveyed reported experiencing a data breach in their company within the last two years. And the stakes continue to get higher, even for those companies fortunate enough to avoid the sort of wide-scale data breaches suffered by the likes of Target, Sony Corp., and Anthem.
The Ponemon Institute's latest annual Cost of Data Breach Study found that the average consolidated, total cost of a data breach has grown to $4 million, with the average cost incurred for each lost or stolen record containing sensitive and confidential information rising to $158. Yet, despite these findings, these are signs that many in-house counsel are either complacent or at least have serious gaps in their planning for data security events.
Kroll Ontrack's 2016 Corporate Risk survey revealed that even though 76 percent of the corporate counsel it polled believe that their organizations have effective safeguards in place, nearly half (47 percent) don't have an information governance plan in place—and one in five corporate counsel admit that they never discuss data security issues with their company's chief technology officer. With well more than 200 laws (in the United States alone) touching on data privacy and security, corporate counsel do face a daunting task. It's no longer possible to merely read a statute and play "catch up."
In light of this frightening data security landscape, how can GCs and CLOs sleep better at night? Experts say it all begins with developing and implementing a holistic plan that engages and educates the board and doesn't just look at this risk as "an IT issue." Hyattye Simmons, former general counsel at Dallas Area Rapid Transit, now serves as general counsel and board member of the InfraGard North Texas Members Alliance (an FBI/private sector information exchange on issues like cybersecurity). He points out that because "no client has unlimited cybersecurity resources," it's incumbent upon corporate counsel "to assist management in identifying and prioritizing relevant risks and how best to mitigate and respond to those risks" within the company's business model.
John Treviño Jr., the Dallas-based regional privacy officer, U.S. and Canada, for British Telecom's legal department, has equally sage advice. He says that in-house lawyers and privacy professionals shouldn't be seen as roadblocks to innovation. The key, he notes, is to help "come up with usable solutions, not just identify issues." And, Treviño says, it helps to "learn the techie's lexicon," so that in-house attorneys are "seen as part of the team so they bring you in early on." This kind of planning and involvement by corporate counsel, Treviño points out, is crucial in a business environment where data "is so critical to innovation and success," yet where "the innovations and advancements in technology are far outpacing the development of laws."
Outstanding General Counsel
"What's the greatest challenge you've faced in the last year or so—and how did you overcome it?"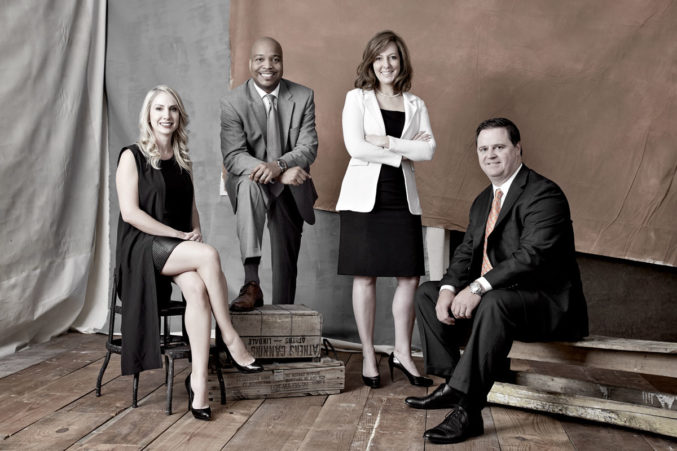 Amy Howell
Solo
Rug Doctor LLC
"I led a benefits overhaul and employee handbook rewrite, reorganized HR and Legal, and led the construction of our new space in Plano."
Finalists: Kelly Carr,  The Brandt Cos. LLC; Justin Tilley, NorthStar Anesthesia PA
Scott Almy
Small
LegacyTexas Financial Group Inc.
"Merging LegacyTexas Bank with ViewPoint Bank. The merger was complex for many reasons, and then we spent months integrating the two systems, cultures, and processes."
Finalists: Anne Crowe, Service Experts LLC; Rudy Rodriguez, CEC Entertainment Inc.; Dena DeNooyer Stroh, North Texas Tollway Authority
Kelvin Sellers
Midsize
Interstate Battery System of America Inc.
"Over half of our executive leadership has changed in the last 18 months, and this change has created many opportunities to do things differently."
Finalists: Dawnn Repp,Freeman Co.; Janet Weil, WorldVentures Holdings LLC
Carey O'Connor
Large
Flowserve Corp.
"Leading the company's response to an enterprise-wide cybersecurity attack, at the same time we were navigating a potential acquisition and responding to an activist shareholder."
Finalists: John Buchanan, Comerica Inc.; Felipe Gumocio, Bell 
Helicopter Textron Inc.
Challenge No. 2
Compliance: Playing the Game When the Rules Keep Changing
Compliance and coping with regulatory issues are fixtures on the corporate counsel's list of headaches. Whether you work at a company in a highly regulated sector like healthcare, or if globalization has seen your business expand across jurisdictions, managing legal affairs and keeping abreast of the regulatory climate has steadily grown more complex.
According to the ACC's Chief Legal Officers 2016 Survey, about one out of every three CLOs (31 percent) report that their organizations have been targeted by a regulator for enforcement or investigation with respect to an alleged violation. Hiring patterns reflect this trend, as staffing to help cope with compliance needs has steadily grown in recent years. Todd Bowers, chief counsel for global transactions and compliance at Fort Worth's Lockheed Martin Aeronautics Co., sums up the situation facing corporate counsel: "Our internal clients are involved in transactions of increasing complexity, and many times the rules of the game don't keep up with the realities of the marketplace. Nevertheless, the governments in the places where we do business increasingly look to us in the industry to police ourselves. This creates a tremendous challenge for the attorneys who are charged with keeping our companies compliant."
The stakes for non-compliance are certainly high. According to Gibson, Dunn & Crutcher's 2014 year-end Foreign Corrupt Practices Act update, the average total value of monetary resolutions in FCPA enforcement actions was a staggering $156.6 million. And jail time for executives found guilty of FCPA violations, once a rarity, is being levied more often. Bill Morrison, vice president and assistant general counsel at Dallas' Tenet Healthcare, told local media in January that "we operate in an incredibly complex regulatory environment, and the regulatory environment has changed over the last five years. What's driving it is the increased resources from the federal government in combating fraud, waste, and abuse in the healthcare system." (The words proved prophetic, as Tenet disclosed in August that it would pay half a billion dollars to settle a whistleblower suit over paying kickbacks for referrals of pregnant patients at a number of its hospitals. In addition, the healthcare giant is submitting to two federal monitors—one on the criminal charges, and the other for civil violations. This comes long after Tenet made sweeping changes in 2003, including naming a chief compliance officer who reports directly to the board, and conducting more than 1 million hours of compliance training since 2006.)
Corporate counsel who are no strangers to navigating the labyrinthine compliance landscape, particularly in the healthcare sector, advise newcomers to get the help they need. "This isn't an area to stint on," cautions Anthony Falisi, general counsel at Irving-based Examination Management Services Inc., a national leader in paramedical services. "You need multiple sets of eyes; even something like sales tax can involve multiple jurisdictions and regulatory bodies," he says. The compliance burden can also be eased by adopting the right mindset. According to one general counsel for a North Texas hospital system, "We must be aware of our own predilections for processing information in a certain way, and be open to not just analyzing information, but questioning the data."
Outstanding Deputy Associate General Counsel
"What's the greatest challenge you've faced in the last year or so—and how did you overcome it?"
Stephen Freeland
Small
PrimeLending
"We were required to transition a joint venture into a different corporate structure. Managing the relationship with our partner within the time constraints proved challenging."
Finalists: Heather Foster, Fossil Group Inc.; Kristy Waterman, Dean Foods Co.
Peggy Hintergardt
Midsize
Essilor of America Inc.
"Leading our company and [devising] creative strategies to become affirmative-action-compliant. The challenge involved extensive research and training, and [multiple] meetings with senior management."
Finalists: Philip Feiner, Kosmos Energy Ltd.; Heather Randall, Trinity Industries Inc.; Frank Vecella, Ericsson Inc.
Kip Poe
Large
Children's Health
"Facilitating Children's transition from an acute-care hospital focus to a health system model. This required revision of our legal structure and other innovative changes."
Finalists: Elizabeth Giddens, Nationstar Mortgage Holdings Inc.; Grant Teegarden, Baylor Scott & White Health
Challenge No. 3
It's All About the Benjamins: Doing More with Less
There seems to be a new normal for corporate counsel these days: spend less money and get better results. International law firm Ashurst LLP conducted a survey of general counsel and C-level executives and found that 83 percent of the in-house counsel acknowledge facing mounting pressure to both lower costs and improve legal department efficiency. More than half (56 percent) revealed that their legal budget had been slashed in the last two years, with one-fourth (24 percent) noting a reduction in legal department headcount at the same time. Virtually all of the respondents found that their workloads were increasing faster than their budgets. Lockheed Martin's Todd Bowers echoes this new reality: "Most legal departments are cost centers for their organizations, so the reality of internal budgeting is a constant challenge." Since most legal work doesn't fall into the "bet-the-company" category, Bowers observes, legal departments "must strike a balance between the benefits delivered to our clients and the costs of doing so."
That's easier said than done, though, especially given the extra pressure that comes from increased regulatory burdens and management's desire for legal departments to have more "strategic input" into business decisions. Corporate counsel are employing a variety of strategies to increase efficiency. The Ashurst study noted that 67 percent of corporate counsel are using more technology, such as workflow management tools or e-billing software, to streamline the legal department. Another 62 percent are increasing management skills training inside their departments. 
Of course, one time-honored solution has been to cut outside legal spending, and GCs are getting more creative in how they achieve this—particularly at a time when, inexplicably, demand for Big Law services is down, yet hourly billing rates have increased (that's according to Citi Private Bank's just-released Law Firm Group annual study). A growing number of corporate counsel are insisting on alternative fee arrangements as a prerequisite to getting the company's work. Other legal departments, like those at Home Depot and Coca-Cola, are changing the perception of their status as cost centers by bringing money in the door through aggressively litigating as plaintiffs and opting out of price-fixing class-action suits against suppliers or vendors. Bringing their own lawsuits has enabled companies to recover anywhere from two to 10 times as much in damages as they would have received as class members.
The key to doing more with less, according to Richard Nohe, British Telecom's general counsel for the Americas region, is attitude. "We've got to be more proactive and less reactive," he says. "Law tends to look backward at what's happened in the past; it's the way we're trained. We should be thinking in terms of, 'Where do we want the law to be?' on behalf of our client. To do that, we need to train lawyers to be less of the 'zealous advocate' and more of the statesman—more business-enabling," Nohe says. To illustrate, the Dallas-based GC cites BT Law Ltd., a separate P&L unit within British Telecom that (in the UK market at least) provides legal services not only for the company but for outside clients as well. In today's cost-conscious, "do-more-with-less" climate for corporate counsel, a sea change in attitude may be exactly what is needed.
Outstanding In-House Counsel, Up-and-Comer, Champion of Diversity Community Service
"What's the greatest challenge you've faced in the last year or so—and how did you overcome it?"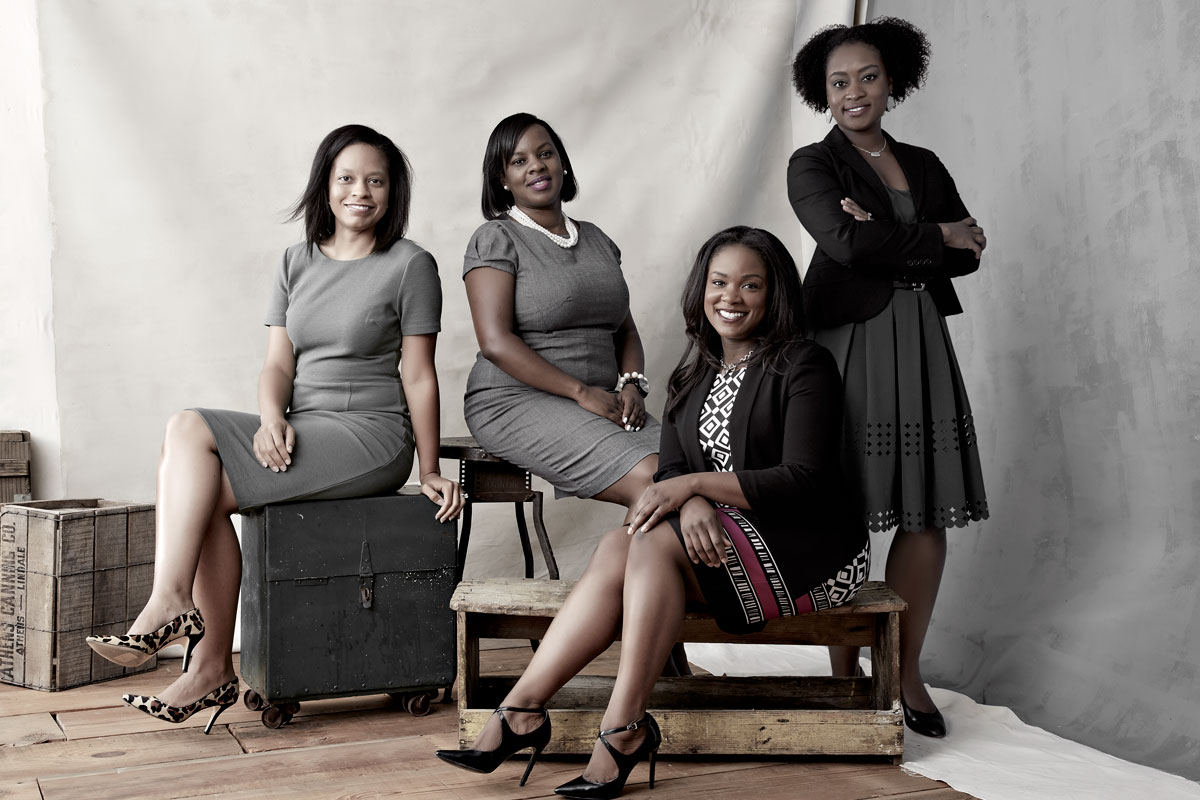 Chasity Henry
In-House Counsel
Dr Pepper Snapple Group Inc.
"Transitioning from a company where I had established great relationships to one where I was expected to support major business units and add value immediately."
Finalists: Chris Dunstan, Ericsson Inc.; Shanna Whitley, RMG Networks Holdings Corp.
Brittany Teal
Up-and-Comer
Lanyon Solutions Inc.
"I [had to] become adept at risk assessments that protect the company while moving deals along. I've learned how to really focus in on priorities."
Finalists: James Bristow, EnLink Midstream LLC; Kimberly King, CHRISTUS Health; Michael Sukenik, Yum! Brands Inc.
Crystal Moore-Mitchell
Champion of Diversity
Methodist Health System
"Learning how to [attain] work-life balance as a new mom. I appreciate my husband, who is extremely flexible … and technology is truly your best friend."
Ashlie Alaman Stamper
Community Service
Luminant
"Defining and solidifying my practice. [But I also] continue to seek out opportunities to take on issues/areas that are not part of my practice."
Get the D CEO Newsletter
Stay up to speed on DFW's fast-moving business community with weekly news reports, interviews, and insights.