From D CEO May 2016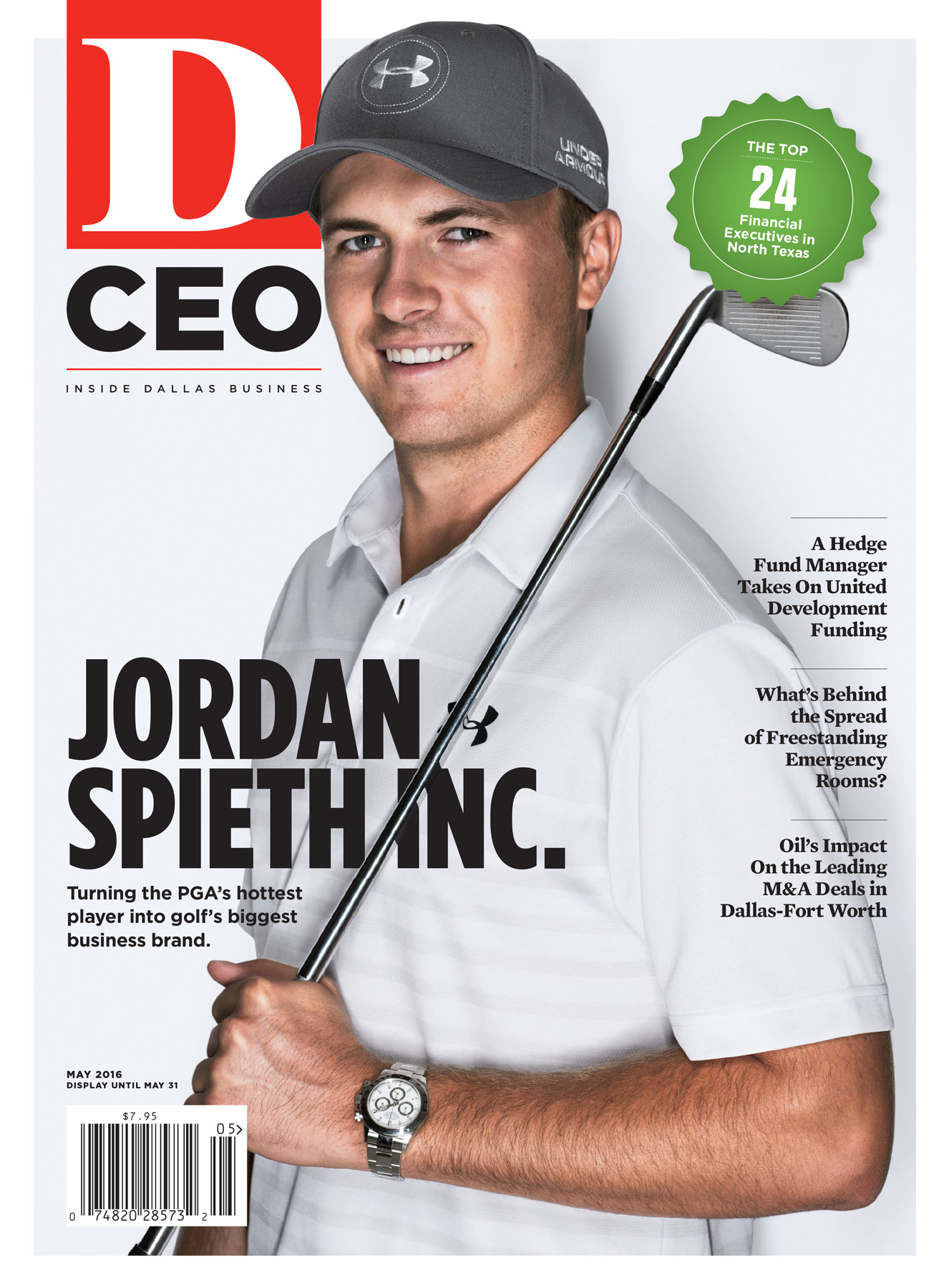 Subscribe
Before Kyle Bass unleashed the "shorts" and the FBI came calling, Grapevine-based United Development Funding painted a rosy picture of its complex lending operation. Reporting profits and a fast-growing portfolio, the financier for major home developments throughout North Texas predicted a bright future for itself on its website and in conference calls. But Bass and his associates at Hayman Capital Management smelled a rat. 
The Dallas hedge fund manager started shorting shares of UDF IV, the company's only publicly-traded REIT, last year, based on research he says revealed evidence of looming defaults and questionable accounting.
Laying out his case in February on a website titled udfexposed.com, Bass called the company a billion-dollar house of cards and a Ponzi-like real estate scheme that uses newly raised capital to pay off old investors. He detailed projects that were funded for more than a decade without any noticeable development through UDF's web of a dozen corporate entities operated by CEO Hollis Greenlaw and other top execs. Ripping the firm's financials, Bass accused UDF of using so-called "deficiency notes" and "recourse obligations" to cover up nonperforming loans. 
Shares of UDF IV sank. Then, on the morning of February 18, FBI agents conducted a morning raid at UDF's corporate offices, delivering subpoenas from a grand jury and much bigger problems for the lender.
The unfolding case is both telling and curious, shining a light into the shadowy world of real estate investments while ensnaring one of the region's top homebuilding machines. 
Since 2003, UDF has loaned more than $1 billion to developers for land acquisition, development of home lots, and construction. It raised money on Wall Street through a series of funds, eventually taking one public in 2014: UDF IV. 
Its money fueled the creation of many area subdivisions, such as Sendera and the Villages of Woodland Springs in north Fort Worth, as well as The Highlands at Trophy Club. 
According to Bass, 67 percent of UDF IV loans went to Centurion American, the big Farmers Branch developer run by Merhdad Moayedi that put up those developments and others stretching from Southlake to Coppell to McKinney. Responding to the controversy, Centurion acknowledged its business relationship with UDF, but said it's just one of more than 30 lenders it has utilized. "Centurion American plans to move forward with its ongoing development plans in North Texas," the company said in a statement.
Bass, however, alleges that UDF has allowed some Centurion projects to languish. He detailed the financing history at Centurion's Shahan Prairie project in Oak Point in Denton County, a 102-acre proposed home development, which received loans from three different UDF funds since 2004 without anything being built. There are other issues, too. 
In November, UDF disclosed that Whitley Penn had declined to be reappointed as the company's independent auditor, but cited no disagreement on accounting issues. 
UDF has defended itself by calling Bass's allegations "false and misleading" and part of a "short and distort" campaign aimed at driving down its stock price to make money. The company claims that it has not had any realized losses in its UDF IV portfolio and that multiple loans and refinancings, like those at Shahan Green, are not uncommon in long-term real estate developments.
As of this writing in March, trading in UDF shares had been halted on the Nasdaq exchange following the FBI raid, and the company had gone quiet. Meanwhile, at least three shareholder lawsuits had been filed in federal court, alleging that the company intentionally deceived shareholders to pump up its stock price. There are more red flags here than at a NASCAR race. Although there's certainly far more to come on this story, it's already a cautionary tale.
Get the D CEO Newsletter
Stay up to speed on DFW's fast-moving business community with weekly news reports, interviews, and insights.